Posted by Andie on September 21, 2011
I've always loved this time of year. As a kid, in addition to going back to school and enjoying cooler temperatures, I got to reap the benefits of my mother canning like a mad woman. Boy, was she good at it! Everything she canned was absolutely delicious, but her home-made salsa was my personal favorite. Coming home from school every September to find dozens of jars of her salsa in neat little rows on the kitchen table was absolutely thrilling.
To this day, I firmly believe that my mother's salsa recipe is the most glorious salsa known to man. Seriously, no other salsa compares, especially the store-bought kind.
This year my little sister and I decided that we wanted to learn the ropes of canning salsa from our mother. So last Saturday afternoon, we gathered at my parent's house, rolled our sleeves up, and got to work: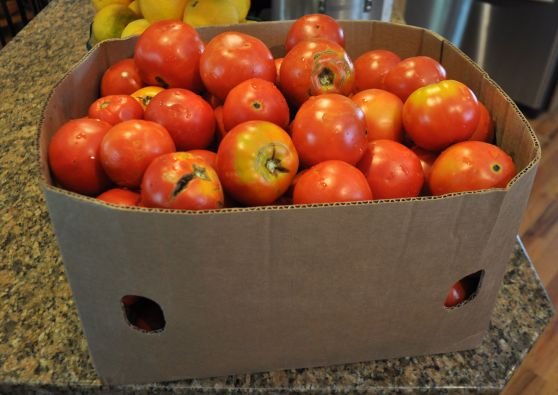 First, we started out with 3 huge boxes full of fresh picked tomatoes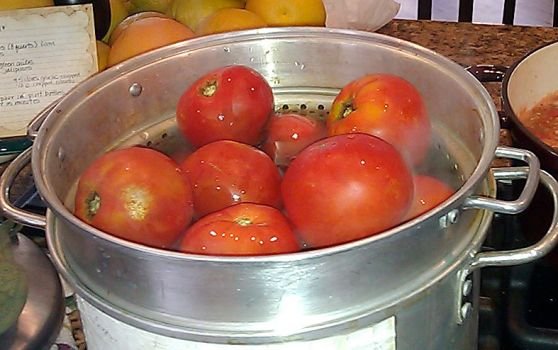 Next we washed them, and started steaming them in batches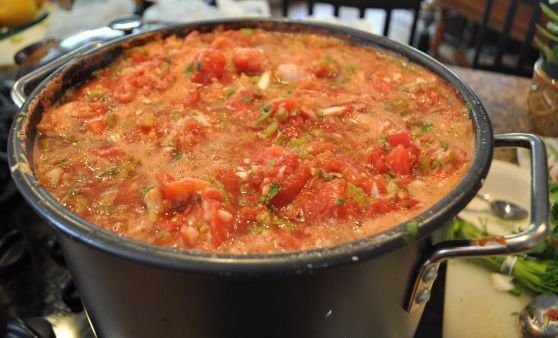 Once the tomatoes were steamed, we peeled off all of the skins, chopped up all the other vegetables, and threw everything in a big pot. (This process takes a while.)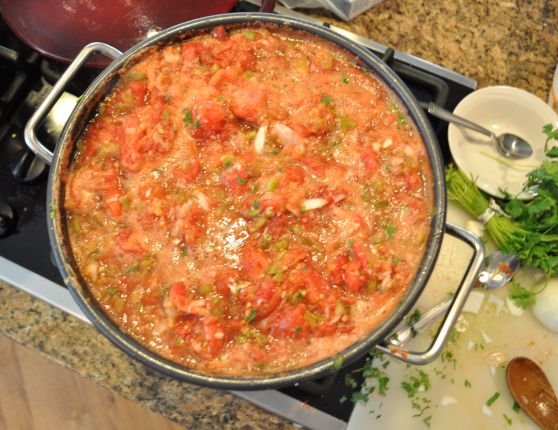 We let it simmer for a couple hours, and used an immersion blender to break up the big tomato chunks and cut down on the cooking time.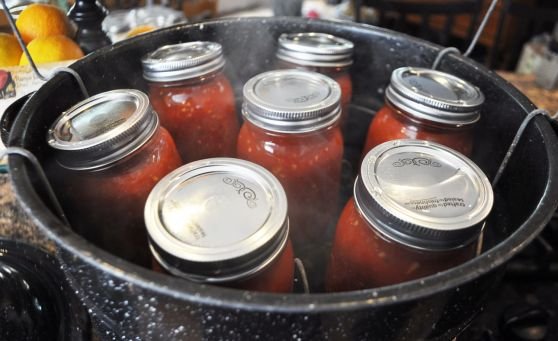 After it was done cooking, we poured the salsa into pint jars, and started processing.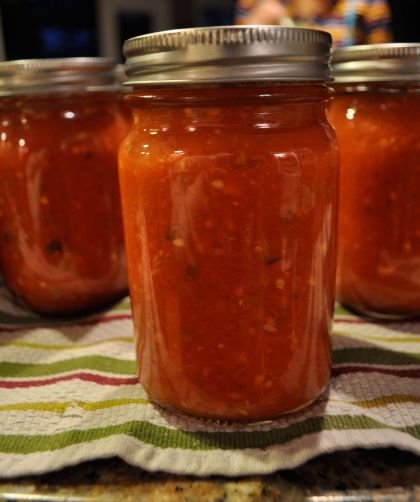 Yummmmmm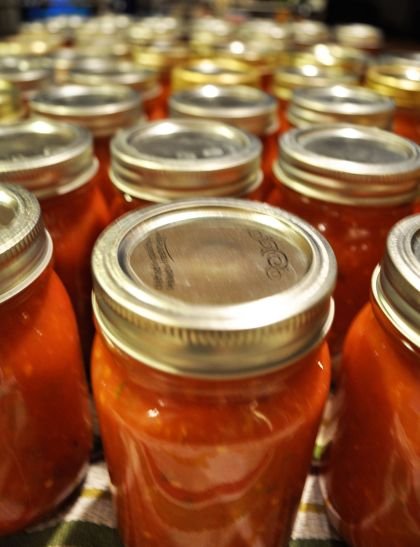 After 6 hours, we had ourselves a little army of salsa jars,
68 jars to be exact.
Can't wait for next year.
I should mention, this salsa is so good that even my husband, who loathes tomatoes, loves it! We've already gone through a bottle in less than 24 hours. I'm going to have to start rationing this stuff! Here is the recipe..... go start canning!
Alison's Salsa
1/2 bushel tomatoes (8 quarts)
3 green peppers
3 large onions
3 small cans diced green chiles
1-1.5 small cans jalapenos, drained (depending on how hot you like your salsa)
4-5 cloves chopped garlic
1/2 cup chopped cilantro
1/2 cup vinegar
1/2 cup sugar
1/4 cup salt
Wash, steam, peel, and quarter tomatoes. Finely chop vegetables and mix all ingredients in large stock pot. Cook until desired consistency. (About 2 hours- we used an immersion blender to speed up the process.) Pour into pint bottles and cold pack for 15-20 minutes. * Makes about 24 jars. ENJOY!
Popular Posts
Subscribe to the Room To Talk Blog
Subscribe to the Room To Talk Blog
Unsubscribe from the Room To Talk Blog