Posted by Andie on January 4, 2012
It's January- the month of fresh beginnings! You've made your New Year's Resolutions, and this year you're more serious than ever before about following through. You've most likely thrown out all the Christmas candy, and set goals to eat healthier and spend more time at your local gym.
The only problem, is that so has EVERY SINGLE OTHER PERSON in your town. Every time you attempt to go work out at the gym, it's crowded beyond capacity with sweaty bodies, and you have to literally wait in line to even touch a machine. Sound familiar?
The stats are not good my friends. Only 75% of people with New Year's Resolutions will keep them after the first week of the year, and studies show that only about 20% of people report being "very successful" in keeping their resolutions throughout the year.
So, I'm going to try to help one of you keep your healthy workout resolutions this year. Forget fighting for a treadmill or elliptical at the gym, because I'm going to give one away to a lucky reader! Simply leave a comment (one per person) telling me if you're a treadmill or elliptical person (I'm anticipating some strong opinions here) and why you want one for your home! I'll pick a random comment on Wednesday, January 18th and the winner will have their choice of either this Pro Form 2.8HP Treadmill......
or this Pro Form 10.0 CE Elliptical......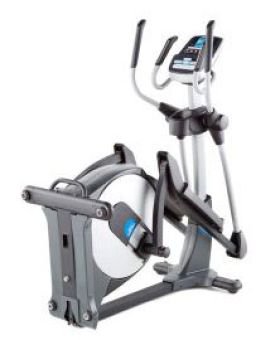 Good luck!
P.S. If you don't think you can wait two whole weeks to start your home fitness regimen, check out our fitness sale! There are some pretty awesome deals for those of you who are ready to invest in some home exercise equipment!
Sort By Blog Topic:
Popular Posts
Subscribe to the Room To Talk Blog
Subscribe to the Room To Talk Blog
Unsubscribe from the Room To Talk Blog