Posted by Andie on January 13, 2012
The Pantone Institute, the leading color authority in the world, recently determined "The Color of the Year" for 2012 in fashion, home decor and design. While turquoise was the color of 2010, and honeysuckle was the rage in 2011, it looks like the color forecast for 2012 is about to get a little crazy! Introducing, the Color of 2012.......
Tangerine Tango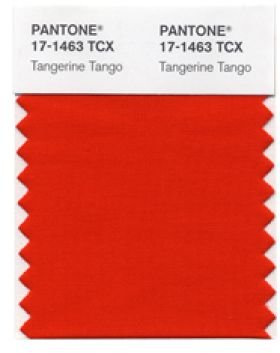 It looks like orange is in! So what does this mean exactly? Tangerine will most likely explode in women's fashion and makeup, home accessories (including pillows, bed spreads, throws, etc), small furniture, and even small appliances. Oh, and you can count on the fact that there will be scores of bridesmaids donning the orange hue this year.
Leatric Eiseman, executive director of the Pantone Color Institute said of the 2012 pick, "Sophisticated but at the same time dramatic and seductive, Tangerine Tango is an orange with a lot of depth to it. Reminiscent of the radiant shadings of a sunset, Tangerine Tango marries the vivaciousness and adrenaline rush of red with the friendliness and warmth of yellow, to form a high-visibility, magnetic hue that emanates heat and energy."
While I've never considered orange one of my favorite colors, I'm loving the pop that it's giving these rooms....... I just might have an orange wall in my house by the end of 2012!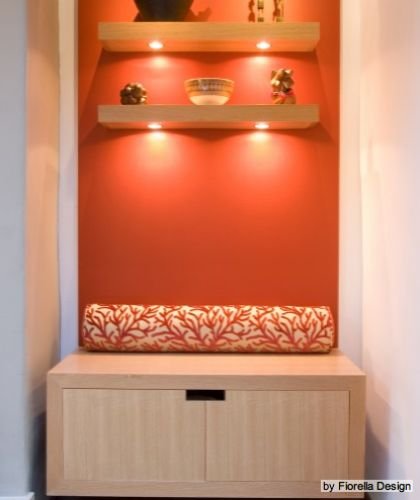 via marcia moore design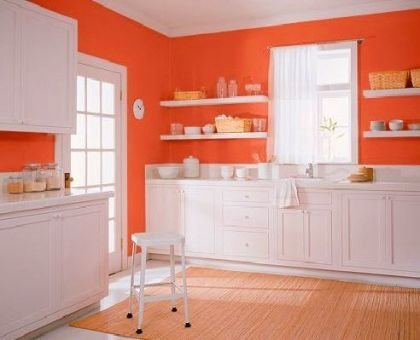 via apartment therapy
lonny mag via apartment therapy
Most people have pretty strong opinions about the color orange. Usually you love it, or you hate it.
Where do you stand??
Sort By Blog Topic:
Popular Posts
Subscribe to the Room To Talk Blog
Subscribe to the Room To Talk Blog
Unsubscribe from the Room To Talk Blog