Posted by Andie on January 18, 2012
I'd like to introduce you to my new best friend. His name is iPad 2.....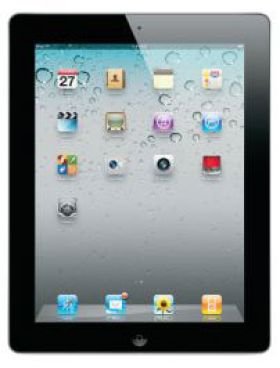 I know, I know.... I'm a little late to jump on the "I love the iPad 2" band wagon.
But the point is, I've jumped on. And now I think everyone should!
You see, until recently, I subscribed to the philosophy that the iPad 2 was probably over-rated. What was the big deal anyway? I already had a Mac Book and an iPod touch- so what could an iPad possibly do for me that I didn't already have going on? And then my husband and I got one this past Christmas and my world has been rocked. In a very good way.
Here are the Top reasons I (a non-techie person) LOVE my iPad 2:
1. Amazing battery life. This little guy puts my Mac Book Computer to shame when it comes to battery life. No need to carry your charger around or worry about the device dying on you. We can watch several movies and use it literally for days before we need to re-charge it!
2. It's thin, light, and extremely portable. Gone are the days of monstrous, bulky, over-sized, technology that was so annoyingly impossible to lug around. This thing is so slick- I can throw it in my purse and forget it's there. Bonus! They also make really great, sleek fitting cases and magnetic covers that look amazing.
3. It's easy to use. As with all apple products, this thing is a dream to navigate around on. I wouldn't consider myself very tech savvy, but I got the hang of it after just a few minutes of playing around on it. Seriously, it's so simple, anyone could figure it out.
4. Beautiful picture! Honestly, it's stunning. Lately, we've been opting to watch a lot of our favorite shows on the iPad 2 over our TV not only for convenience, but we've determined that the picture quality is pretty comparable. Now that's saying something!
5. You've got thousands of amazing apps at your fingertips. We've only had our iPad 2 for a few weeks now, and I still feel l like we haven't even skimmed the surface as far as available apps go. There are thousands of incredible apps out there that cover everything from finding the hottest new restaurants in your area, to helping you learn how the human brain works. Lots of them are even free!
6. I use it ALL THE TIME. Whether it's listening to Pandora in the morning while I get ready for work, looking up recipes in the kitchen while I cook, watching netflix or you tube videos, catching up on the latest world news, getting exercise and nutrition tips, or just reading a book.... this thing makes my life so much easier!
For all of you iPad owners out there, what do you love about it? Also, what are some of your favorite apps?
P.S. Did you know that RC Willey carries iPads and a great selection of iPad accessories?
In other news, Congratulations to Aimee, our New Year's Treadmill/Elliptical Giveaway Winner!

Aimee, please email me your information at andie@rcwilley.com so that we can get you your free elliptical!
Sort By Blog Topic:
Popular Posts
Subscribe to the Room To Talk Blog
Subscribe to the Room To Talk Blog
Unsubscribe from the Room To Talk Blog