Posted by Andie on January 31, 2012
One of the most common decorating decisions people tend to make too hastily is the choice to cover up their windows. Now don't get me wrong- I'm all for pretty curtains and window treatments. In addition to being a functional investment, they can bring a lot of personality, style and vivaciousness to a room. However, often we go to painstaking lengths to simply hide some of our room's greatest assets, such as intricately designed windows, natural light, and a beautiful view of the great outdoors.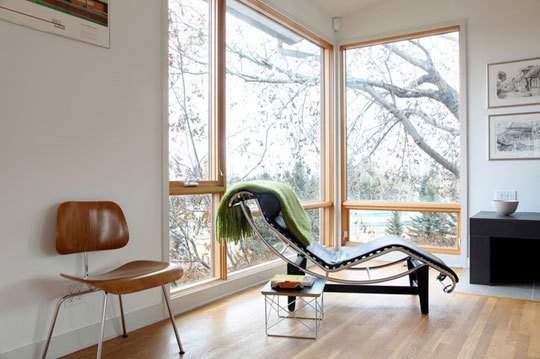 via apartment therapy
So next time you're contemplating a major curtain overhaul, take a few minutes to do a thorough examination. Ask yourself the following questions before you start splurging.....
1. Will the window treatment serve an important function in this room? If it's a bathroom or bedroom and you live in close proximity to neighbors, then curtains are probably a necessity. On the other hand, you might not necessarily need or want them in a home office or kitchen.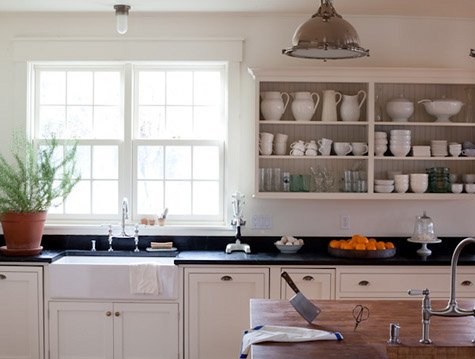 via design sponge
2. Will the curtains help to achieve a design element? Are they going to complete the look of the room, or just add more clutter?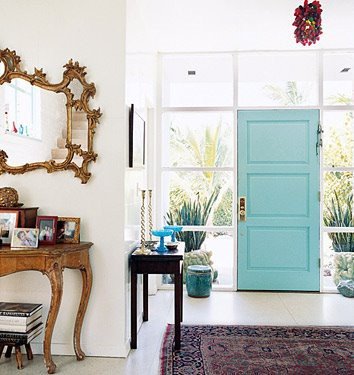 you are my fave via pinterest
3. Will curtains upstage natural light or scenery? Is the view outside the window prettier than a window treatment itself? In many cases you'll find yourself answering yes.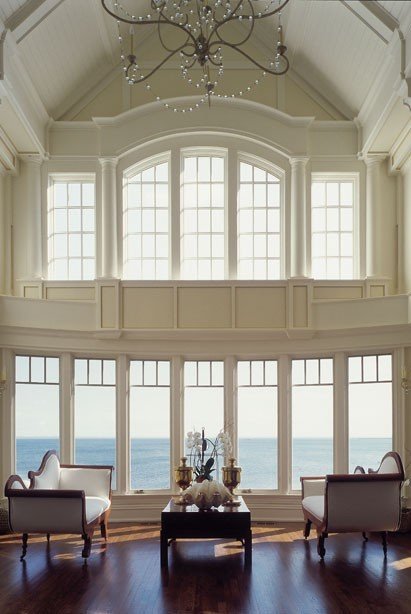 sunshine & pearls tumblr via pinterest
4. Am I simply considering curtains because I haven't weighed all of my options? Get creative- you don't have to hang up curtains just because everyone else is doing it! What's best for you and your home?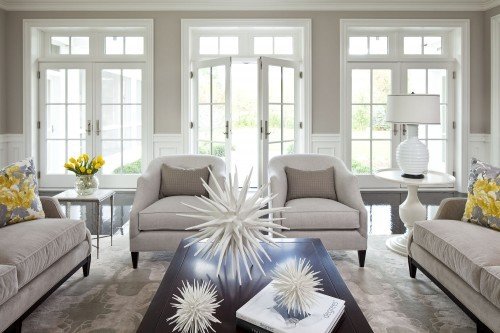 via Houzz
If leaving your windows completely bare freaks you out, consider going minimal instead. There are great blinds available these days that are sleek and hardly noticeable, giving you the best of both worlds. Whatever you decide to do, try to achieve a delicate balance of natural light and decor. And now, for a little more bare window inspiration......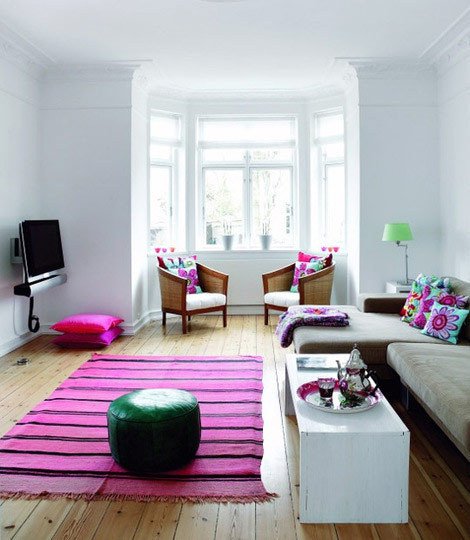 via apartment therapy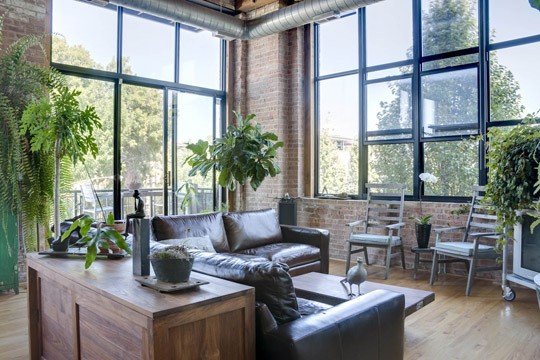 via pinterest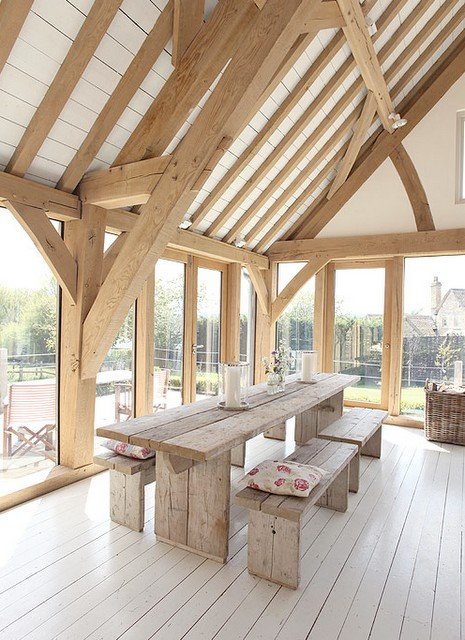 via pinterest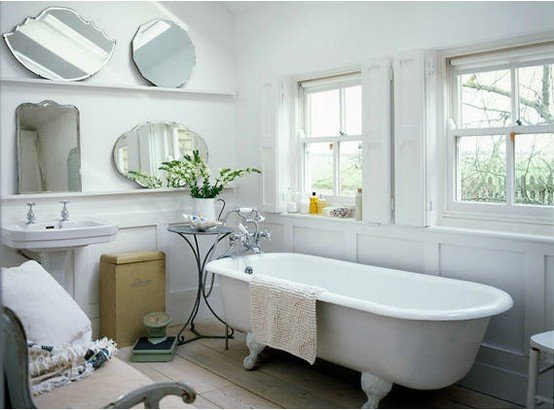 via desire to inspire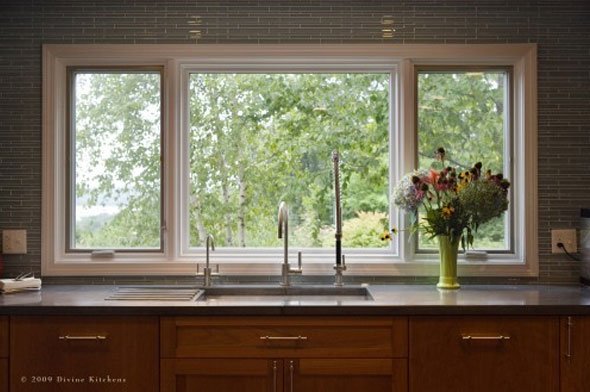 via houzz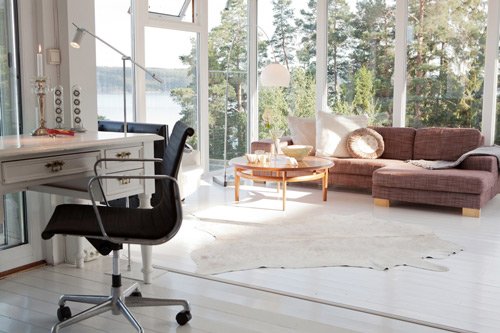 via design sponge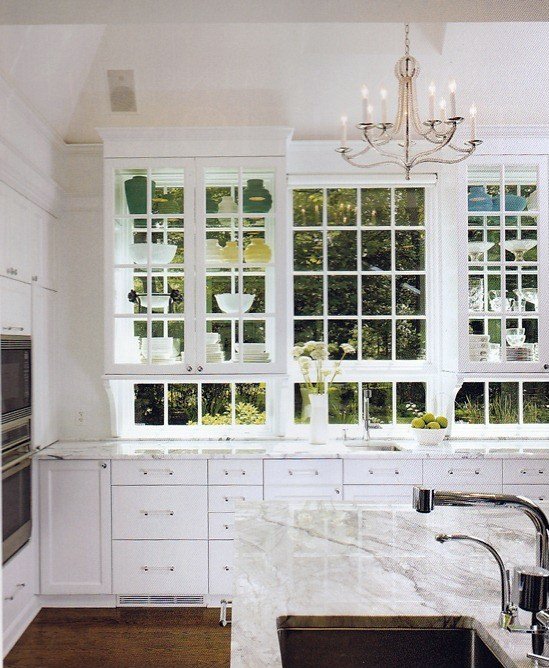 via decorpad Cohen and Hacker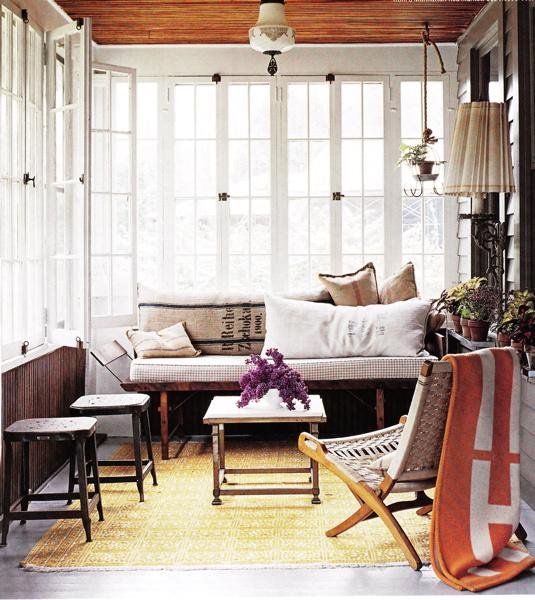 via decorpad
P.S. Make sure you enter our Super Bowl Giveaway for a chance to win a Home-made Popcorn Maker!
Sort By Blog Topic:
Popular Posts
Subscribe to the Room To Talk Blog
Subscribe to the Room To Talk Blog
Unsubscribe from the Room To Talk Blog