Posted by Alicen on October 5, 2012
I've got a basement chuck full of Christmas decorations, but things are pretty sparse at my house when it comes to Halloween decor. Well, non-existant to be exact. Why is it that I always seem to forget about Halloween? Not this year! I decided I was going to remedy the situation and get things looking spooky!
The other day I made my own haunted Halloween village in less than an hour! (Inspiration from the 36th avenue blog via pinterest- I only wish I could claim the idea as my own!) If you're in the mood for a quick, cheap & easy Halloween project, this is for you!
Here's what you'll need: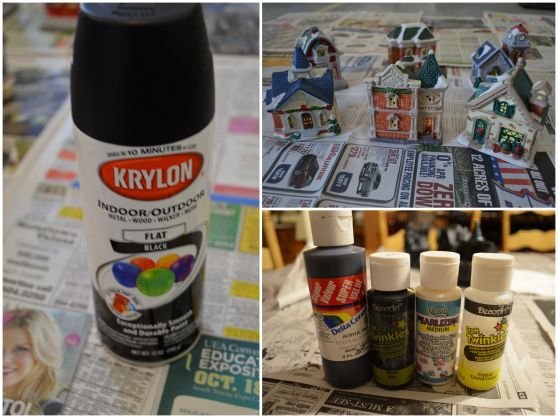 A) black spray paint (go with flat- you don't want glossy)
B) Christmas village houses found at the one and only dollar store! (I bought 6 of them.)
C) black & crystal glitter acrylic paints
D) black acrylic paint & paper towels
E) pearl enamel acrylic paint
F) sponge paint brushes
And here's what you do: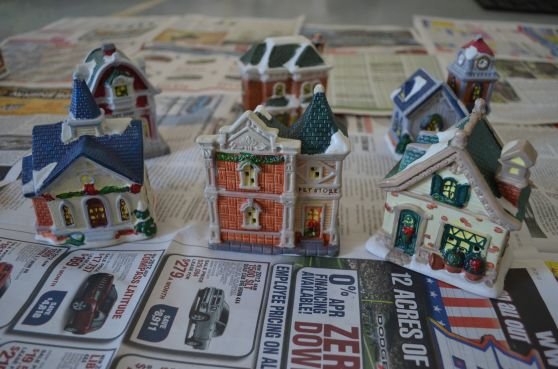 1. Set out your cheerful little Christmas village and say goodbye! It's about to get spookified!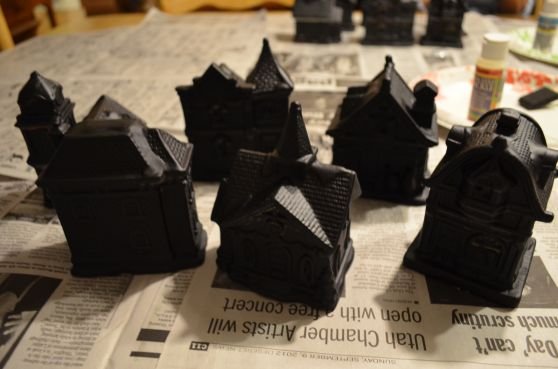 2. Next, spray paint those puppies black! I purposely missed a few of the cracks on the houses because I wanted a little color to come through to make it look old and scary.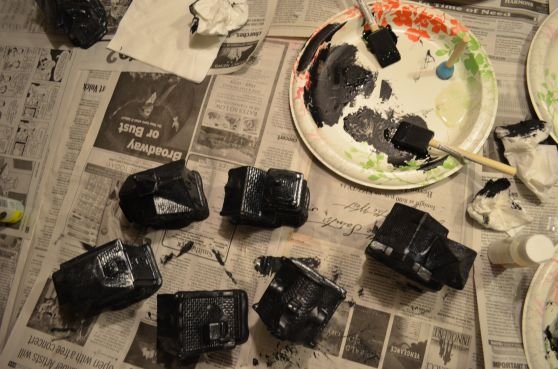 2. Once your houses are scary and gothic, paint the pearl enamel with a small sponge brush lightly over all the surfaces of the houses to give them a nice pearly gray tint. Next, take a paper towel and dip it in black acrylic paint and rub some of the pearl surfaces to create a more weathered, spooky, textured look.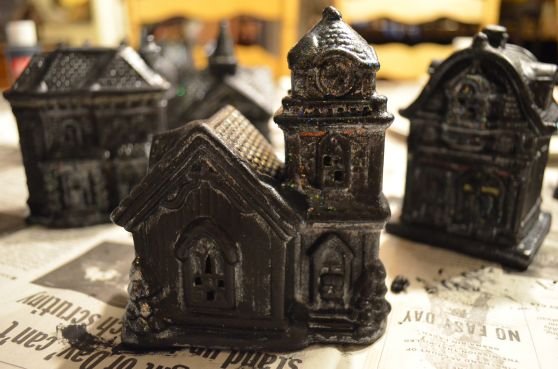 4. Time to embellish! Use the black and white glitter paints to highlight. Use as much or as little glitter as you want.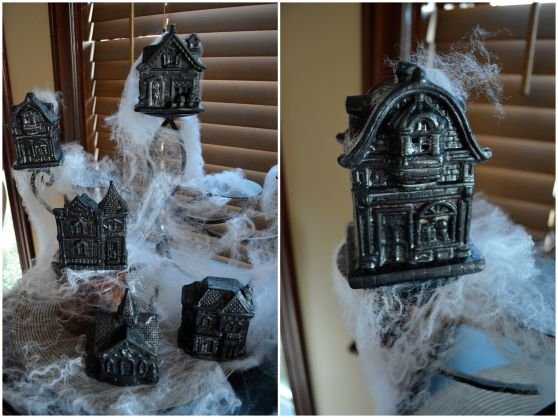 5. Once the houses are glitzed to your liking and completely dry, set up your haunted village using cob webs, lights, or whatever else you have!
Easy, right?
Happy Halloween!
Popular Posts
Subscribe to the Room To Talk Blog
Subscribe to the Room To Talk Blog
Unsubscribe from the Room To Talk Blog