Posted by Andie on November 2, 2012
Remember how brass animals are really hot right now when it comes to home decor? Well, let's be honest. If you're not positive this trend is really going to stand the test of time, or you don't know that you love the idea of a brass elephant gracing your coffee table, you probably aren't going to rush out and spend loads of money on little brass critters. Nor should you for that matter!
While I thought the idea of a couple brass animals in my home was quirky and fun, I wasn't ready or willing to invest a lot of money. So after some perusing online, I decided it would be easy enough to make my own "brass" animals, and so can you! Here's what you do....
1. Find An Animal
You might have an old toy lying around your house that you could use for this, but my baby isn't at the toy stage yet, so I took a trip to the local thrift store. One kid's junk is my treasure! The selection of plastic animals was pretty scarce, but I found two little dinosaurs that I thought would do the trick. At .50 cents a piece, I knew I wouldn't be kicking myself if they ended up in the trash. Don't worry if they aren't pretty, just make sure you like the shape of the animal!
2. Sanitize!
Okay, I'm by no means a germaphobe, but the thought of all of the slobber, snot, and who knows what else that was surely on my little dinos was kind of grossing me out. I tossed them in a sink with hot soapy water and let them soak for a while. I don't know that this step is really important, but it gave me peace of mind, so take it for what it's worth.
3. Get Your Spray Paint On!
Now it's time to glamorize the heck out of your plastic animal! I'm a firm believer that a little gold spray paint can make anything look pretty! Give your plastic animal a couple good coats, and let it dry completely. (I told my husband after doing this project that I wanted to spray paint our whole house gold!)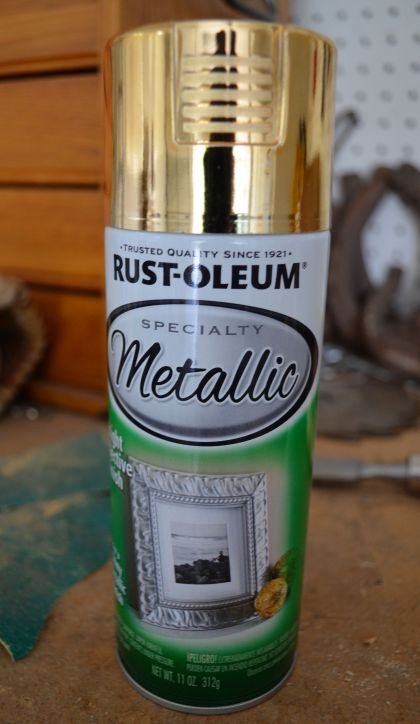 4. Bling Out Your Home
I wasn't sure how this little experiment was going to turn out, but I was pleasantly surprised with the results! I have to laugh because who actually displays a stegosaurus on their bookshelf?? They are fun, random, and pretty weird though, and that sort of thing is right up my alley. Once my husband got over the initial shock of dinosaurs on our coffee table, he's come to think they are pretty cool too. And for fifty cents, I'd say not bad.
P.S. If you have small children, and spray paint one of their toys gold, please make sure they know they can't play with them anymore! I don't want to be responsible for any children ingesting spray paint!
Sort By Blog Topic:
Popular Posts
Subscribe to the Room To Talk Blog
Subscribe to the Room To Talk Blog
Unsubscribe from the Room To Talk Blog