Posted by Andie on December 7, 2012
With the holidays upon us, I've been busy making some new Christmas decorations to add to my ever growing and slightly out of control collection. I love all the bling and color associated with this time of year, but lately I've been drawn to simple, natural looking decor. If you're looking for a simple, inexpensive, understated holiday craft, this one fits the bill!
Here's what you'll need:
small sticks (I literally walked around my backyard and picked most of them off the ground)
glitter blast glitter spray (I chose a gold hue)
a piece of canvas
strong super glue (I used E-6000)
a little piece of gold tinsel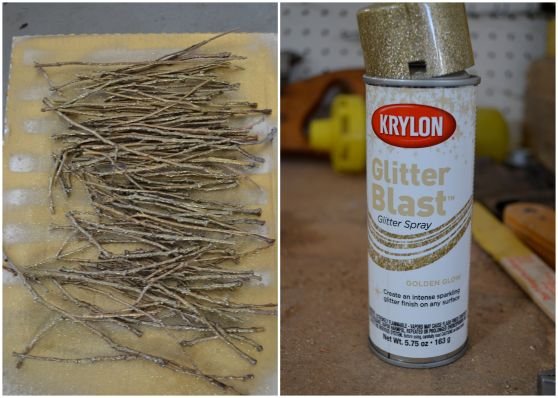 1. Gather a bunch of little sticks (look for sticks that are fairly straight), and spray them with the glitter blast spray paint.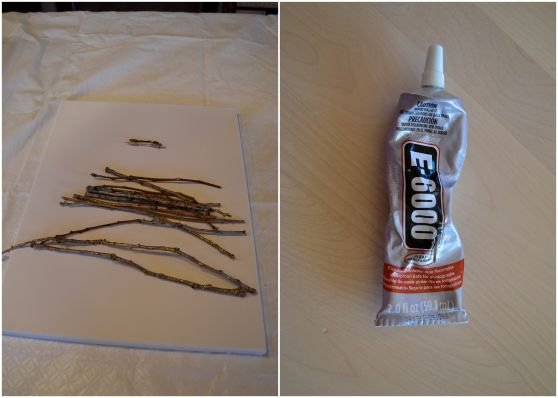 2. Next, get a piece of white canvas and start arranging the sticks in order from big to small, making the shape of a triangle, or Christmas tree. Trim sticks as needed, and glue those puppies on with some heavy duty super glue! (I left some of my sticks natural in addition to using the glittery sticks just to have a variety.)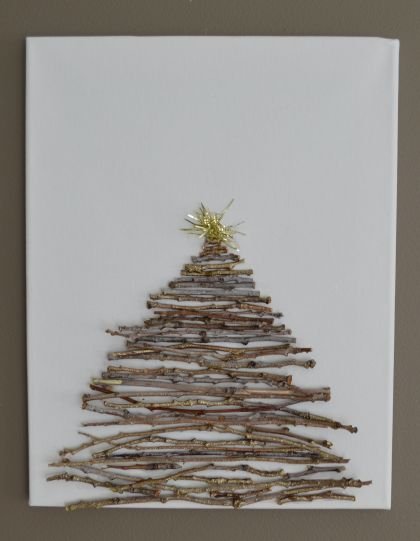 3. Add a little piece of tinsel on top for your star, and there you have it!
So simple, minimal and pretty.
Popular Posts
Subscribe to the Room To Talk Blog
Subscribe to the Room To Talk Blog
Unsubscribe from the Room To Talk Blog