Posted by Andie on February 22, 2012
The long winter months always bring out the crazy, organizing, clean freak in me. Probably a result of being cooped up in the house with so little fresh air. It's bad this year my friends. I've spent every Saturday for the past month furiously attacking the pantry, closets, drawers, cupboards and closets in an attempt to get organized and eliminate all the clutter. I know, sounds lame, but I'm already feeling so rejuvenated!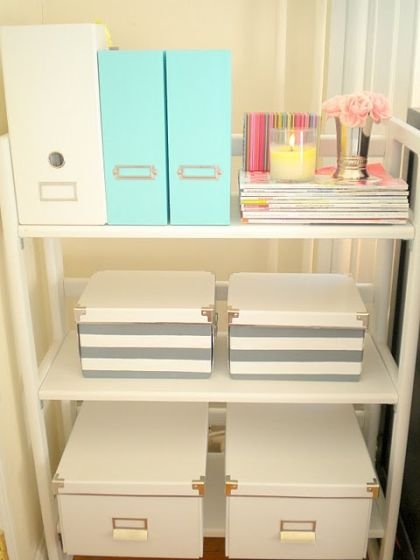 via deliciously organized
So what are the benefits of being organized anyway?
Believe it or not, physical clutter can be psychologically grating and emotionally taxing on your soul! The National Association of Professional Organizers (NAPO) claim that organized people save time & money while also reducing their stress and frustration levels. Did you know that approximately 80% of clutter is the result of disorganization, not lack of space? And best of all, getting rid of clutter eliminates 40% of housework in an average home!
Ummm, I'd like to eliminate 40% of my housework, how about you? It's obvious that making even small changes and taking steps to discard and simplify can bring about a great sense of satisfaction and peace in your daily life. Here are a few basic tips to help you on your quest for an organized life.....
1. Haven't used something for a year? Get rid of it!
Let's be honest. Many of us (myself included) tend to hang onto things for sentimental reasons, but often times those sentimental items are the worst clutter culprits in our homes! That sweater you haven't worn in five years? Guaranteed you'll never wear it again. Plain and simple- if you haven't used it, worn it, or looked at it in a year, throw it away or give it to charity! (This includes clothing, makeup, most food items, games, etc.) Make a pile of the things you don't think you can live without but know you should chuck and ask a friend or family member who is emotionally unattached to go through it with you- they'll probably be able to coax you into letting most of it go. Promise you'll thank me later!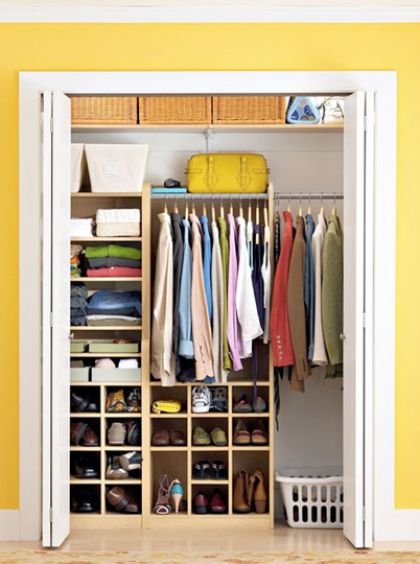 via apartment therapy
2. Take inventory of what you have
Our lives become so cluttered with possessions and "stuff" that it's easy to forget what we already have and just keep buying more. How many times do you pick up food at the grocery store, only to come home and realize you already have it in your pantry? Has anyone else bought a new shirt only to find one that looks identical to it in your closet? Try to keep track of what you have, and then you won't waste money re-buying the same things, and clutter will naturally be kept to a minimum.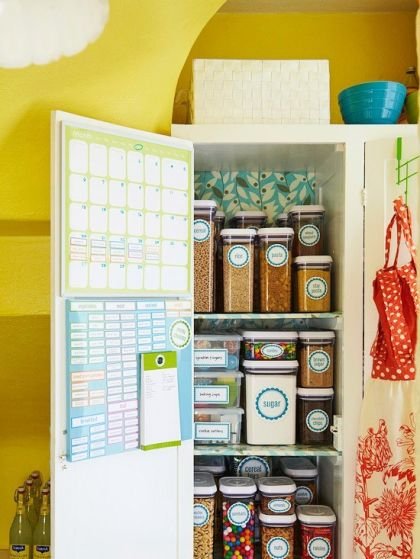 via pinterest
3. Start with one room
The NAPO teaches that organization is a process, not a state achieved in one day. Anyone can organize a room, but you want to STAY organized! Go slow and methodically enough that the changes you make will actually last! Work on one room or area at a time so that you don't get too overwhelmed. Once you finish that space you'll feel accomplished and motivated to start on the next room.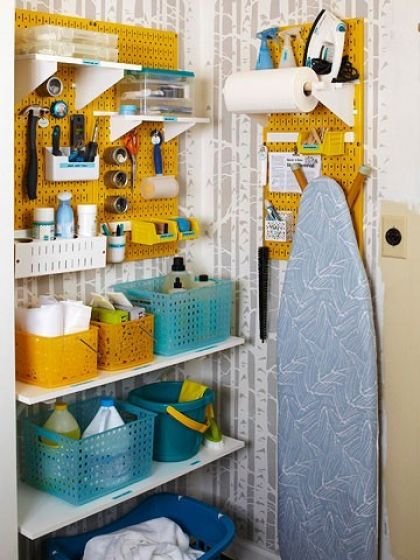 4. Find a place for everything
It's really quite simple. If everything has a "place" you won't have clutter coming out of your ears. It just boils down to finding a home for everything. Start by simply walking around your house picking up piles and putting things away. Carry a bin with you, and if something doesn't have a home, throw it in the bin. Afterwards, go through the bin and either find a home for each item, or throw it away. No piles of clutter allowed!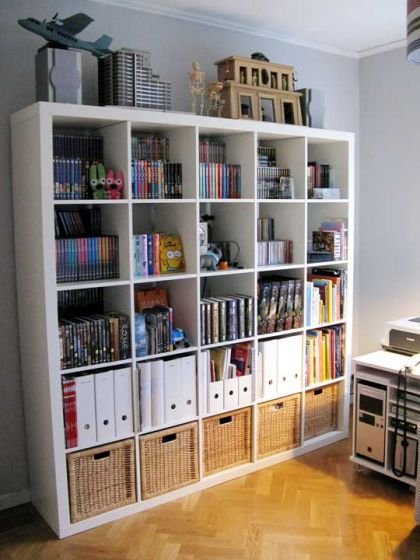 via apartment therapy
5. Invest in tools to make organizing easy
There are so many cool products out there that are specifically designed to help you organize your life, such as drawer dividers, hooks, bins and baskets that you can label, etc. You don't have to spend a fortune, but you'll definitely want to pick up a few items that will help make STAYING organized a breeze.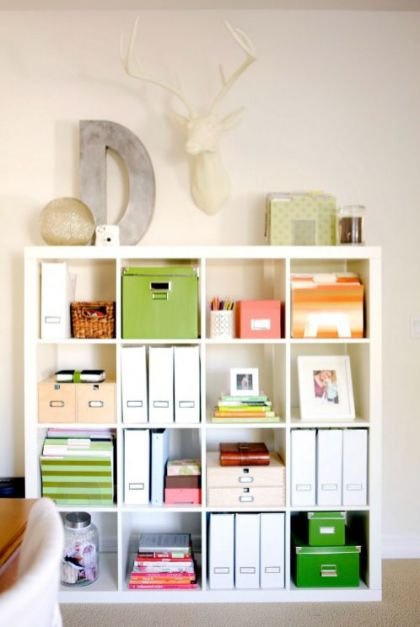 via houzz
What are your favorite organizing tricks?
Popular Posts
Subscribe to the Room To Talk Blog
Subscribe to the Room To Talk Blog
Unsubscribe from the Room To Talk Blog