Posted by Andie on February 8, 2012
Whether it's my grandmother's vintage pearls, a string of beads from a thrift store, gold bangle bracelets I bought online, or earrings my sister brought me from the middle east- I love all jewelry and can't seem to get enough.
For years though, my love of jewelry posed a real problem. Despite my best efforts to keep things neat and tidy, my jewelry lived in a state of complete and utter chaos. I couldn't ever find what I was looking for and it refused to stay in one place- jewelry was strewn about in the closet, on shelves, in drawers, on the bathroom counter, etc). The clutter was ridiculous.
Then several years ago my parents gave me a jewelry armoire for Christmas and it fixed all of my problems! Thanks to this little piece of furniture, I now live a very sane life. I am convinced that every jewelry loving/collecting girl should have one of these puppies.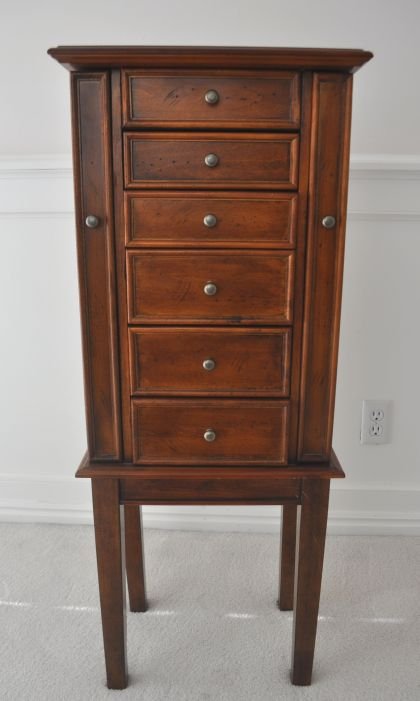 Here's why I love (and can't live without) my jewelry armoire:
1. Everything is in ONE place!
2. Love the hooks, drawers, cubbies and built in organizers- it's a disorganized person's dream!
3. It has TONS of storage space.
4. My jewelry is protected. (Necklaces don't get tangled together and I don't lose things anymore!)
5. In addition to holding jewelry, it also functions as a beautiful, sturdy piece of furniture.
And now, just to show you how organized your world will be with a jewelry armoire, I took a few photos. Obviously this wasn't staged or I would have straightened things up a bit. (But I guess that's the point- it works for disorganized people like myself!)
Exhibit A) Two swinging doors featuring strong hooks for long necklaces.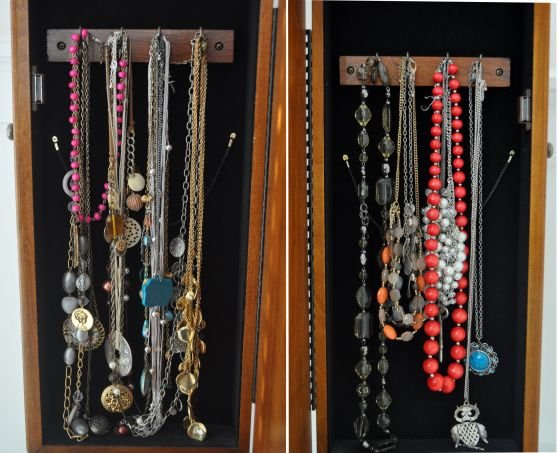 Exhibit B) A hinged lid opens up to rows and rows of ring dividers and another compartment for bigger jewelry items.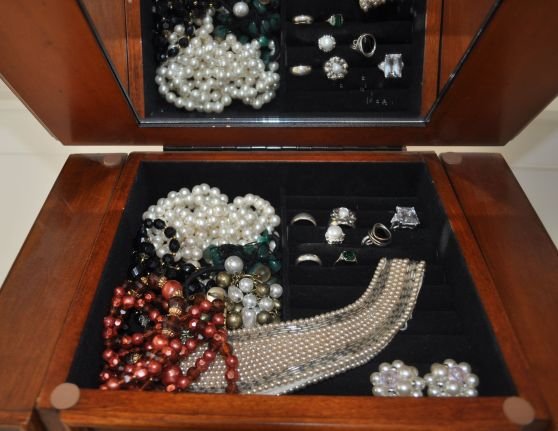 Exhibit C) A drawer boasts perfect little cubbies for earrings and other small jewelry.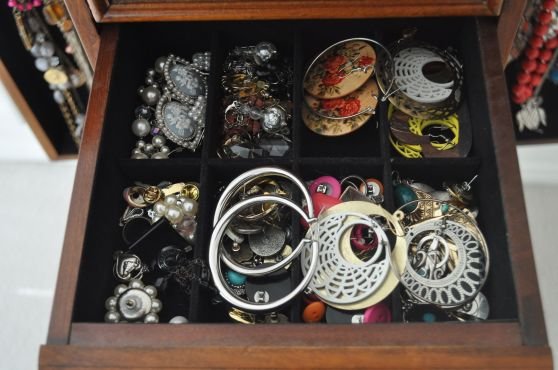 Exhibit D) Another drawer is divided into four big compartments for larger pieces of jewelry.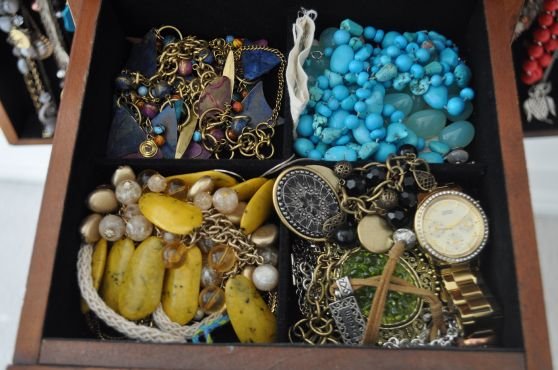 Exhibit E) And here's a very deep drawer where anything goes (there are 3 drawers like this).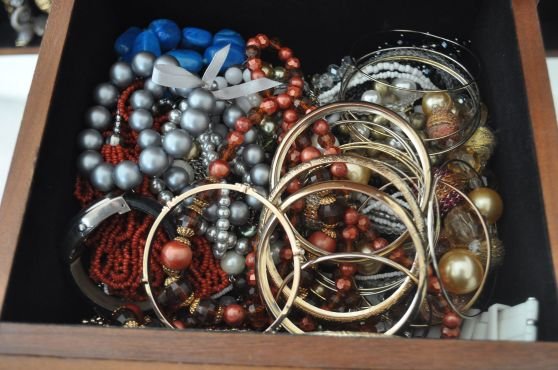 Don't you need one of these?!
Since Valentine's day is coming up, I'm going to give two lucky readers this beautiful jewelry armoire (it's not exactly like mine, but very similar)! It's the perfect Valentine's Day gift for your significant other!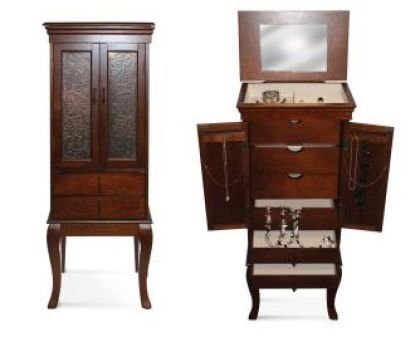 To enter to win, simply become a follower of this blog if you aren't already, and leave a comment telling me who you want to give it to for Valentine's Day, or if you plan on keeping it for yourself (no judgments here- in fact, I wouldn't blame you)! I'll pick two random winners on Monday, February 13th! Good luck!
Sort By Blog Topic:
Popular Posts
Subscribe to the Room To Talk Blog
Subscribe to the Room To Talk Blog
Unsubscribe from the Room To Talk Blog