Posted by Andie on March 16, 2012
With St. Patrick's Day coming up this weekend, I thought it only appropriate that we talk about the color green. While it might not be your signature wardrobe color, there are so many pretty shades and tints of greens out there that it's hard not to find at least one that you like, especially when it comes to home decor.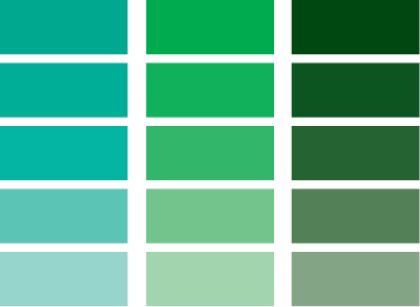 Last fall I enrolled in a color theory class at the business college nearby just for the fun of it. It was absolutely fascinating. Did you know that colors can and do have a very real emotional effect on us? It turns out, green is one of the most fabulous, complex colors on the color wheel.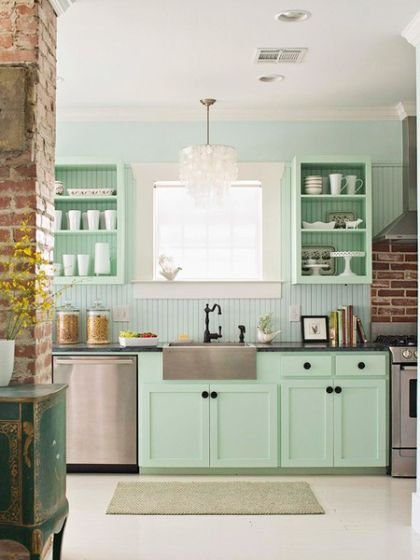 via pinterest
In design, green often symbolizes balance, stability, renewal, growth, nature and wealth. Depending on the amount of blue and yellow that make up a hue of green, it can be warm or cool.
Greens can carry the traits of blue or yellow, which can be problematic/interesting because they are so fundamentally different. Blue typically represents authority, efficiency, productivity, complex thinking, and tends to have a calming, soothing effect (it's actually been proven to lower blood pressure). On the other hand, yellow represents excitement, happiness, cheerfulness and sheer energy! Marry the two of these colors and you've got a lot of emotional possibilities!
Whether you prefer soothing or vibrant, you're sure to find a green that fits the bill! From kelly to olive, to emerald to lime, you can make just about any green look fantastic in your home! Here's some of my favorite examples........
Olive Green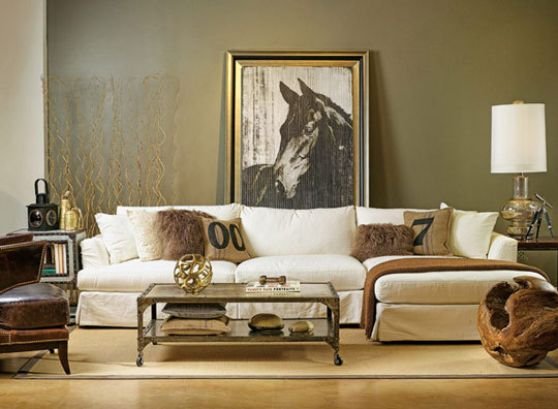 via apartment therapy
Kelly Green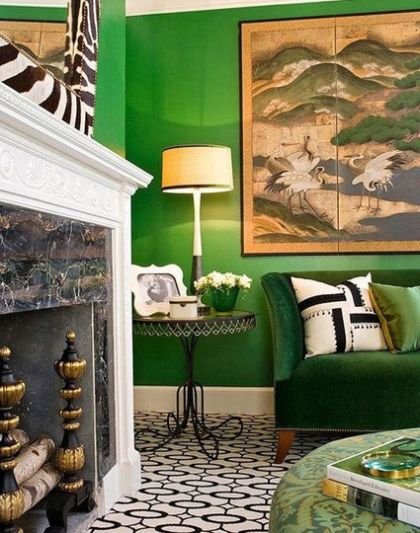 via apartment therapy
Sage Green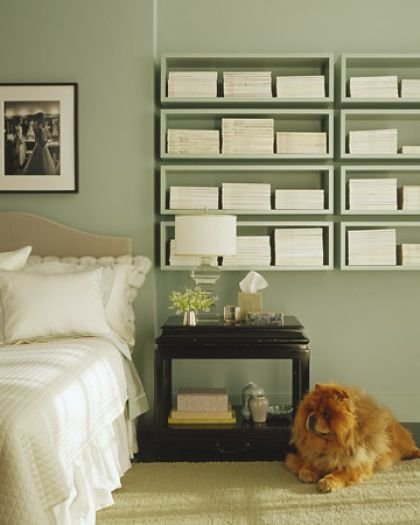 via martha stewart
Sea Foam Green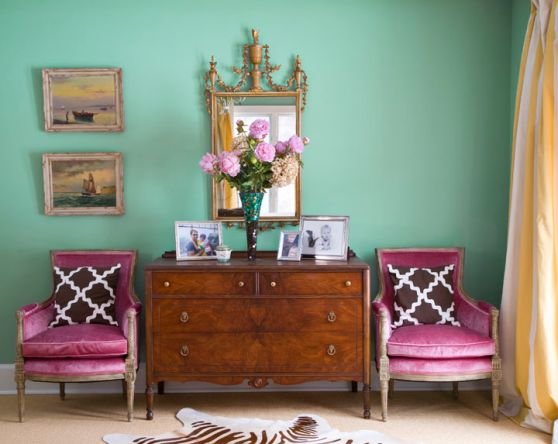 via the decorista
Lime Green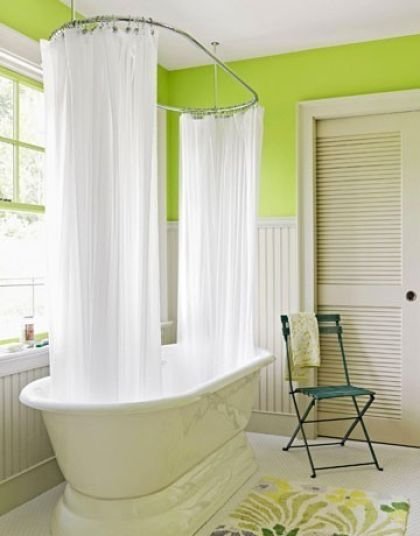 via apartment therapy
Forest Green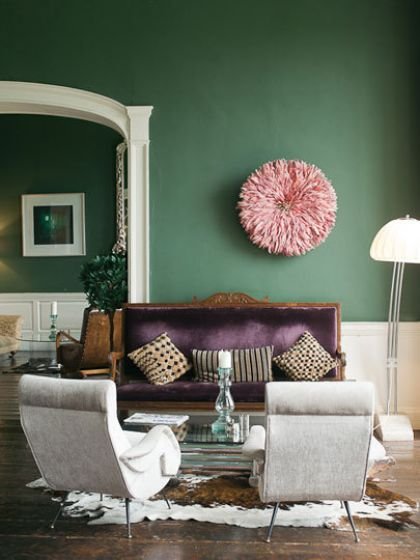 via apartment therapy
Teal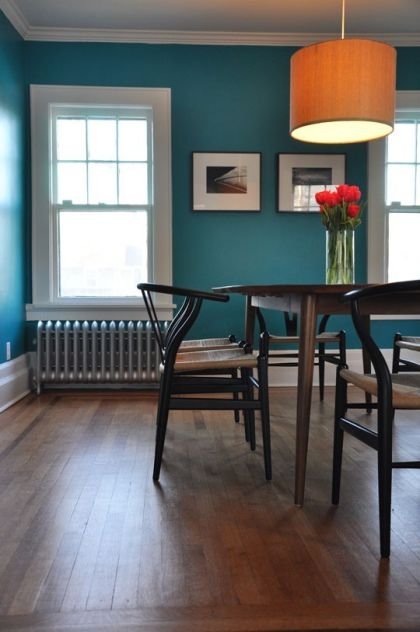 via apartment therapy
Mint Green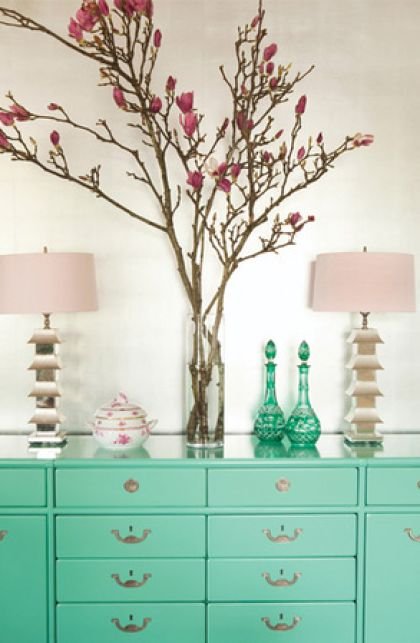 via hillary thomas designs
Avacado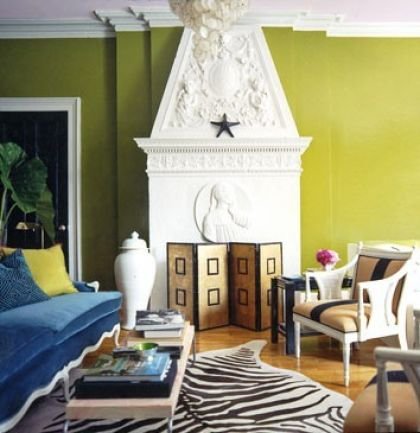 via pinterest
Emerald Green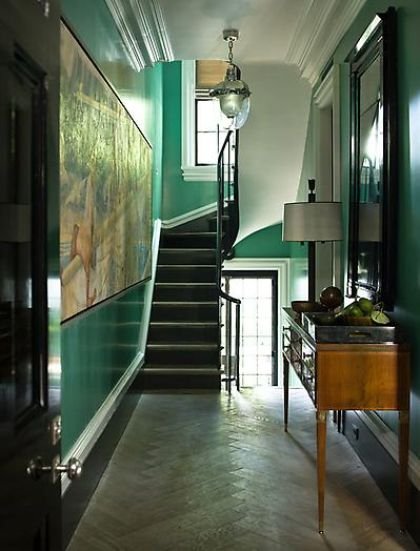 via steve gambrel
Moss Green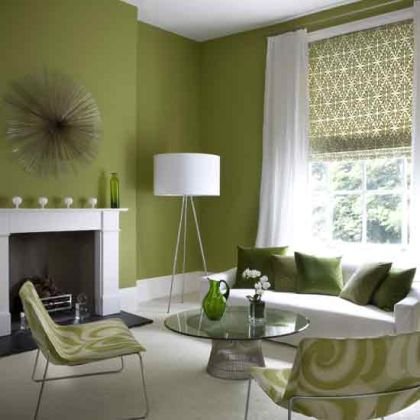 via padstyle
Turquoise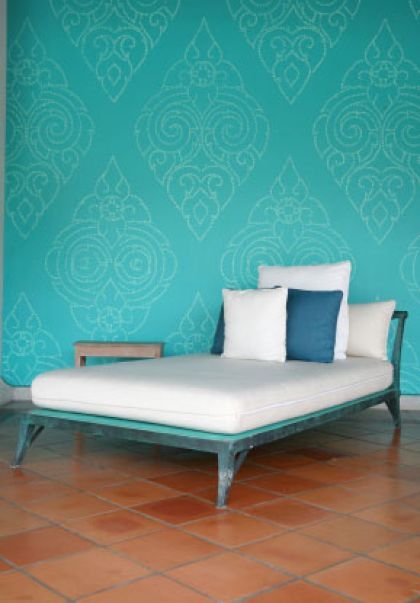 Which color of green would you use to decorate your home?
FYI.... Congrats to our Vacation Getaway winner this week, Dustin, from Las Vegas!

Congrats Dustin! Sign up now for your chance to win next Friday if you haven't already!
Sort By Blog Topic:
Popular Posts
Subscribe to the Room To Talk Blog
Subscribe to the Room To Talk Blog
Unsubscribe from the Room To Talk Blog