Posted by David on April 5, 2012
Last night I got home from work and found my husband grilling some fierce BBQ chicken outside on the grill. We tend to use the grill year round, but last night was different. For the first time this year, we ate dinner outside on the patio! Hallelujah, bring on the warm weather!
Who else is excited for BBQ season?
RC Willey is doing an Outdoor Living Giveaway! Enter now for a chance to win a 5-Piece Patio Group, a new Casting Grill, or a 7 Piece patio set! Winners will be chosen at the end of April.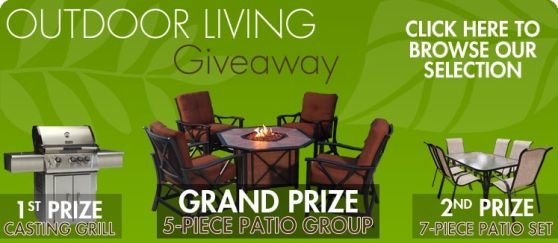 But that's not all. I decided that I wanted in on the fun too!
This month, I'll be posting about grilling, gardening, patio decor, and all things outdoors! If you have any suggestions on a topic you'd like covered, let me know!
The best part? Every week I'll be giving away some of my favorite patio/garden furniture! To start off, I am going to give one of you lucky readers this sleek metal and iron 3 piece bistro set. To enter, simply become a follower of the blog if you aren't already, and leave a comment telling me why you're excited for summer to get here already!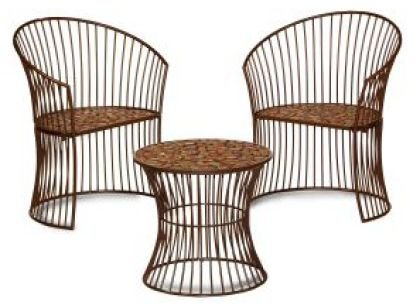 A winner will be randomly chosen Monday afternoon, April 9th at 4:00pm MST.
Good luck, and Happy Easter!
Sort By Blog Topic:
Popular Posts
Subscribe to the Room To Talk Blog
Unsubscribe from the Room To Talk Blog