Posted by Andie on April 13, 2012
For the past couple years my husband and I had been apartment dwellers. Now that we're living in a house this will be the first summer we've had the responsibility/opportunity to take care of a yard together. We're both really excited about it! Unfortunately the poor lawn is definitely begging to be mowed, but we still don't have a lawn mower. Yet, that is.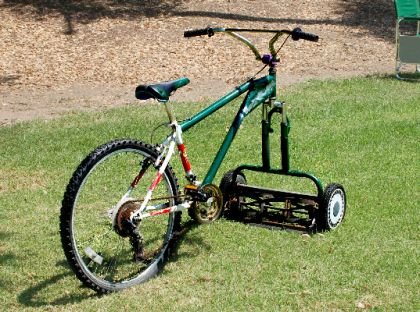 via inhabitat- as cool as this mowercycle looks, I think it would get old real fast.
After doing a little research I've been shocked at how many different kinds of lawn mowers are out there. It's actually quite overwhelming. According to Jessica Groach, a Lawnmower columnist, there are 6 questions you should ask yourself before you start shopping for a lawn mower:
1. How big is your lawn?
2. Are there any slopes or steep grades?
3. Are there obstacles like trees or flower beds?
4. How dense is your grass?
5. What is your environment like? (Is noise or air pollution a concern for your neighbors?)
6. How much can you spend?
Once you've answered these questions, it might be a bit easier to navigate through the world of lawn mowers to find which one is right for you and your yard. Here are some of the basics to get you started....
Self-Propelled Mowers: If you have a large and or sloped yard, you'll want a self-propelled mower. Most of them have adjustable speeds so that you can set it at a pace that's comfortable for you. This type of mower is a dream for people who want lawn mowing to be pretty easy and effortless.
Push Mowers: While push mowers are much less complex and costly than self-propelled mowers, the downside is that they are a lot harder to push! So, if you have a fairly level and small yard, or you want to get a work-out when you mow your lawn, a push mower might be the way for you to go!
Electric Mowers: These mowers have a lot of great benefits- they're easy to start, are super quiet, and are good for the environment since they don't use gas. There are a few drawbacks though- the biggest being the fact that many require cords. Cordless versions are available, but the battery drains in about an hour. You'll also have to cut more often since they aren't designed for deep cutting.
Reel Mowers: Believe it or not, these retro mowers seem to be making a comeback as yards get smaller and houses are getting closer together. They actually cut closer than motorized mowers, so you don't have to cut as frequently... but when you do, it's a LOT of work.
Riding Mowers: If you're lawn is an acre or larger, don't even think about getting anything besides a riding mower! Yes, they are expensive, but mowing is effortless and quite fun!
And if you really want to be a trend setter among your friends and neighbors, consider forking out the dough ($2,800) for this Eco Friendly Robotic Mower! Technology has really come a long way over the years. I think we'll most likely end up purchasing some sort of self-propelled mower, although I'd take the robotic mower if someone gave it to me!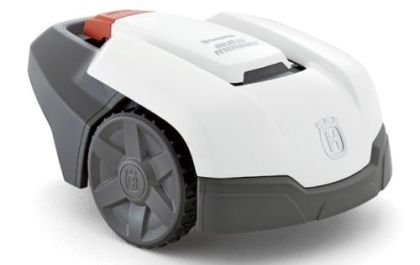 Last but not least, I'm going to give this Four Season Mosaic Tile Bench to a reader for our weekly patio giveaway! It's the perfect outdoor accessory to spruce up your yard, garden, or patio. To enter, simply become a blog follower if you aren't already, and leave a comment telling me what kind of lawn mower you prefer using! (Or would like to use:) I'll pick a random winner next Thursday, April 19th at 11:00 am MST. Good Luck!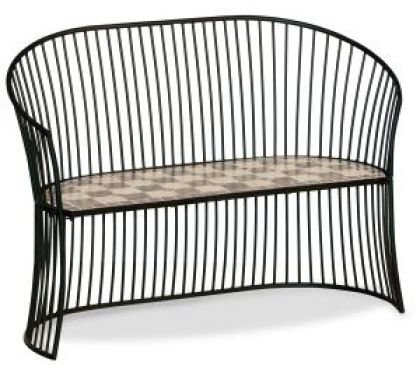 P.S. Need a lawn mower? Check out RC Willey's selection!
Popular Posts
Subscribe to the Room To Talk Blog
Subscribe to the Room To Talk Blog
Unsubscribe from the Room To Talk Blog