Posted by Alicen on June 13, 2012
Now that beautiful summer is upon us, it's time for a little sprucing up! Making a few minor adjustments inside your home with the season change can help keep things fresh, relaxing, and light..... just like it feels outside. Adopt one, or all of these tips as you summerize your home.....
1. Simplify by Storing
Start by simply cleaning up! Store away items that aren't useful in the summer, such as blankets, thick afghans, and heavy quilts, so that you can make space for things that are. Lightweight throws are the perfect summer sofa or chair accessory because you can curl up in them comfortably on a breezy summer evening and feel just right.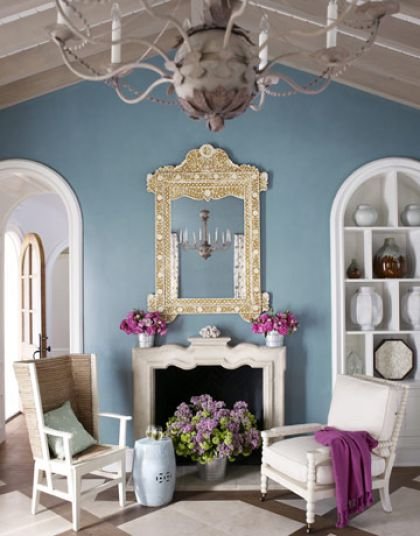 via house beautiful
2. Lighten Up
You don't have to go out and buy all new furniture in order to make your living room feel more summery. Simply dressing your sofas and chairs in fresh white, or light colored slipcovers is a cost effective way to make things immediately feel lighter inside. Not a fan of white? Put away your dark pillows and replace them with bold, bright, colorful cushions!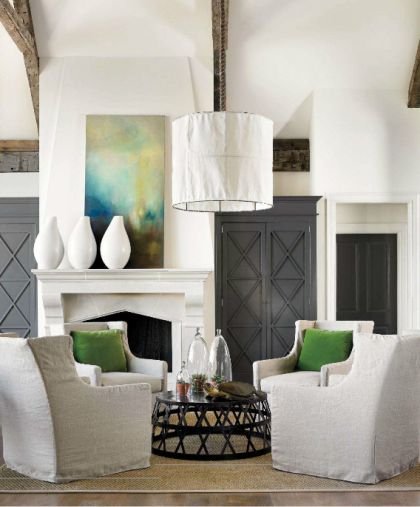 via Traditional Home
3. Bare is Beautiful
Let your floors breathe a little. In the summer months, the last thing you (or your floors for that matter) need are heavy, thick, dark rugs. Talk about depressing! Store them all away for now and opt for no rugs at all for a nice change of pace. If you absolutely need a rug, throw down a thin, bright rug that will keep things feeling light.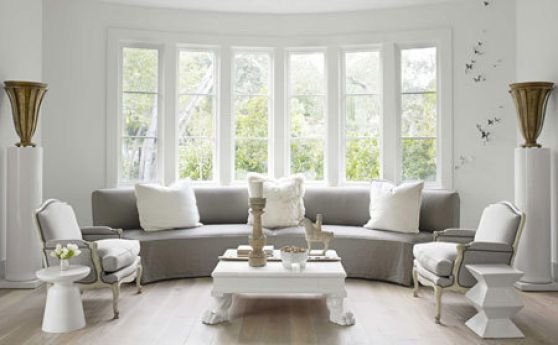 via apartment therapy

4. Fruit has Many Functions

In addition to being an important summer food staple, fresh fruit and veggies are also one of your best summer decorating assets. Simply place fresh peaches, apples, pears, avocados, tomatoes, squash, and other juicy favorites in pretty bowls or vases and display them throughout your home to create a gorgeous pop of color!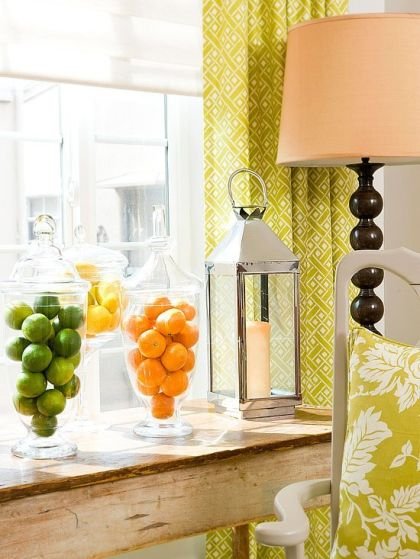 via pinterest
5. Dump the Heavy Drapes
Heavy draperies in your home? While they're great in the winter months because they help block out the chill, unfortunately they also block out the summer sun! If you can, take down your heavy draperies in the summer months and hang up lightweight, airy sheers that will allow more natural light to make its way into your home. You'll love the change.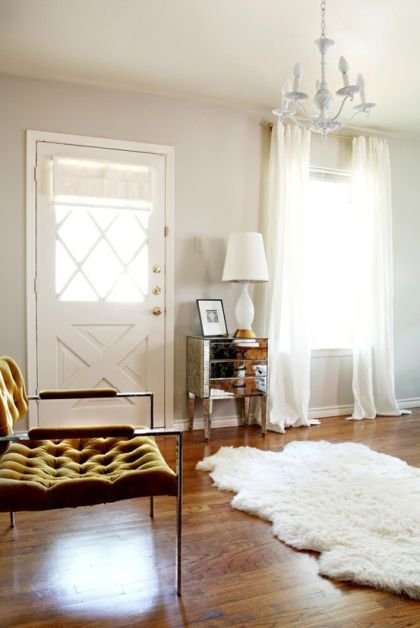 via pinterest
6. Look to the Outdoors
Flowers are your best friend when it comes to bringing charm, beauty, and fragrant smells into your home. Pull out your vases, and stock fresh flowers of all kinds and colors in every room that you can! Even the laundry room or bathroom! Sea shells, bird houses and plants are also great options if you want to bring in the great outdoors!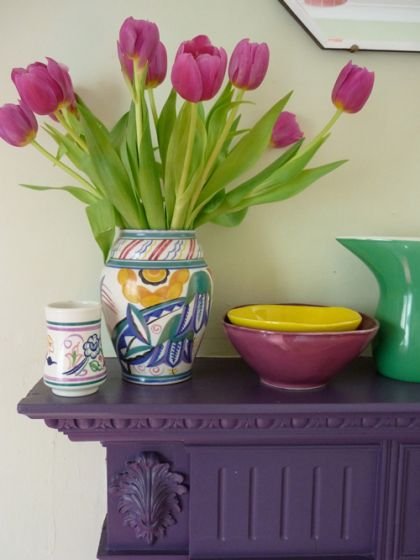 via design sponge
7. Swoon over Summer Plates

Even the dishes you use in the kitchen can reflect the season. If you have more than one set of dishes, start using the lighter colored set on a daily basis! Don't have any summery plates? You can always hit up garage sales in your neighborhood this summer to remedy the situation for cheap!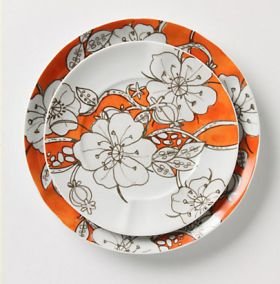 via anthropologie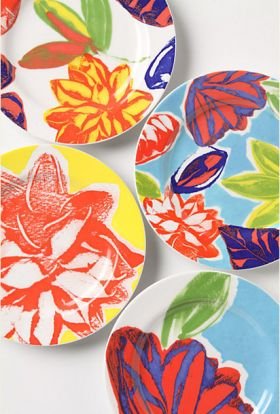 via anthropologie
8. Strip Down Your Bedding
Bulky, heavy, warm bedspreads in the summer are bad news. Nobody likes to be hot at night when they are trying to get some shut eye. Put away your bulky bedspread for the next few months and use a thin down comforter for a cooler night's sleep. And by the way, if you have access to simple white bedding, use it! It's the perfect peaceful bedroom color for the summer months!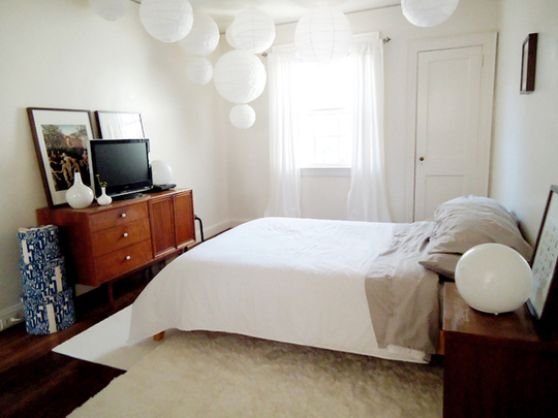 via apartment therapy
What do you do to summerize your home?
Popular Posts
Subscribe to the Room To Talk Blog
Subscribe to the Room To Talk Blog
Unsubscribe from the Room To Talk Blog