Posted by Alicen on June 21, 2012
Today our Design Your Way guest post is by Stephen Aikin. He's graciously agreed to give us a before & after tour of his beautiful home. Not only a is Stephen a talented designer, but also a craftsman- he's actually built most of the furniture in his home, with the exception of a few pieces he purchased from RC Willey. I know you'll all enjoy seeing this incredible and transformation! Thanks Stephen!
My partner and I purchased our home two years ago and at the time, it was a struggling, mid-century modern, rambler that had good bones, but a bad complexion.
BEFORE: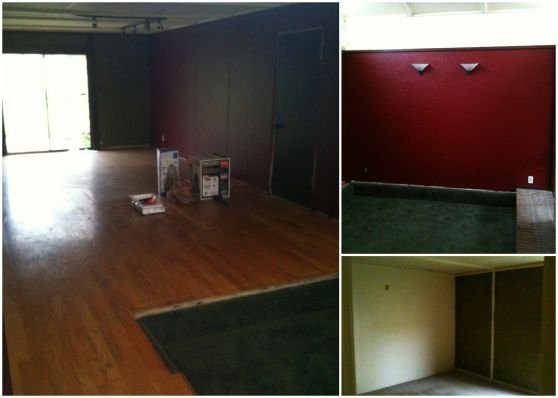 We started with resurfacing the walls and ceilings throughout the home and repainted everything in a trendy taupe so the home had some uniformity. I feel as though it is important to have continuity in small homes. If you were to paint each room different colors without having any kind of relation to the next, spaces would feel smaller than they already are.
After painting, we rebuilt the benches in the conversation pit (one of our favorite features of mid-century homes) but finished them with modern materials (stainless steel and wenge finish) so it felt up to date. Furnishing is my favorite part of making a house a home because I love the challenge of finding the perfect piece that will speak to the character of the space but also be comfortable and livable. There's no sense in creating a space that you can't use!
AFTER: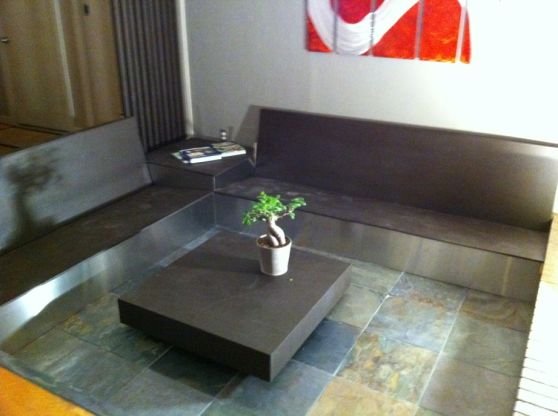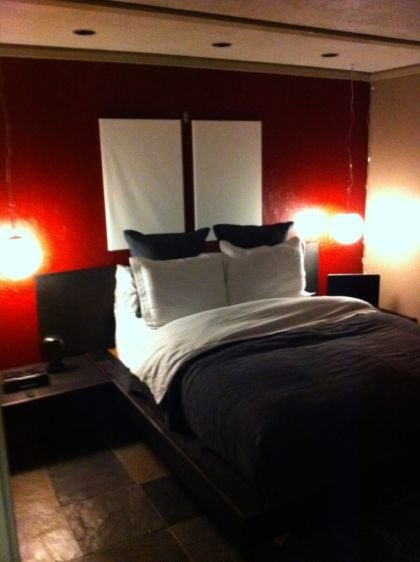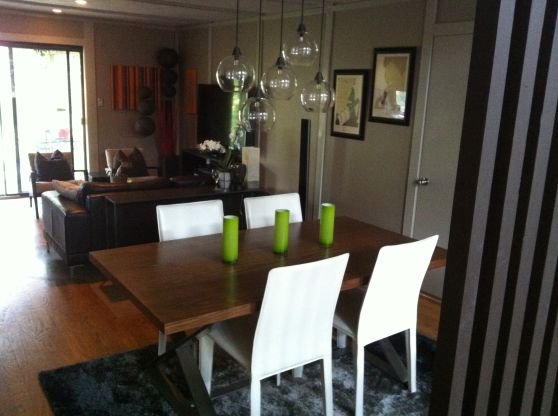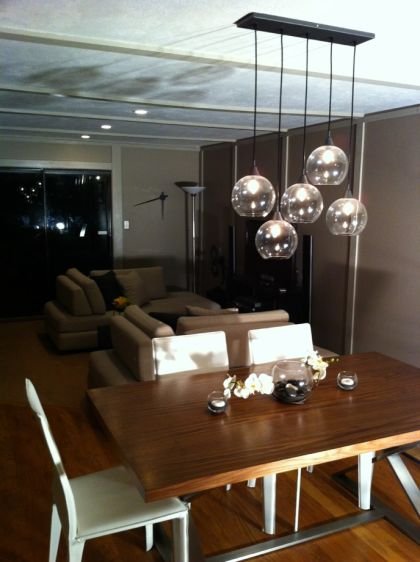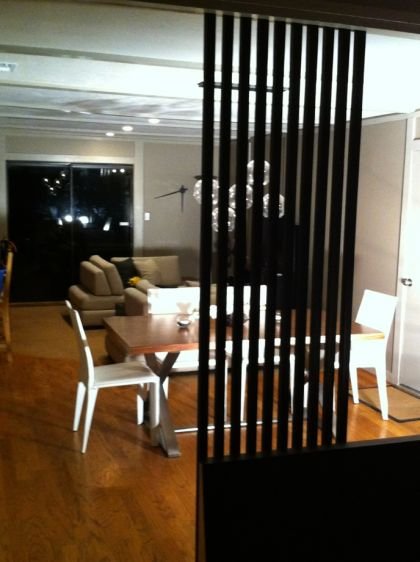 Lastly, I've attached a perspective picture of my Christmas tree that I installed for the winter of 2010-11. I wanted to have something for the holidays that was as unique as my home that also didn't scream Christmas (since my partner doesn't care for Christmas decorations in the first place. Haha... compromise always forces someone to be creative, right?) My only regret was not patenting the Christmas tree idea before Home Depot put the same concept in their 2011-12 holiday commercials but hanging from a chandelier.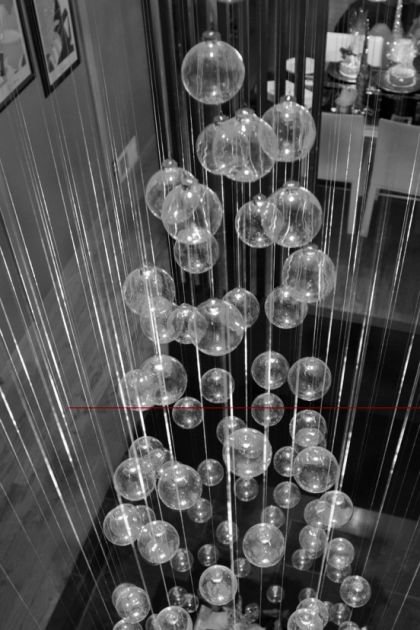 Sort By Blog Topic:
Popular Posts
Subscribe to the Room To Talk Blog
Subscribe to the Room To Talk Blog
Unsubscribe from the Room To Talk Blog