Posted by Andie on September 5, 2012
The other day my sister-in-law clued me in on a hot kitchen design trend right now- converting a regular kitchen cabinet drawer into a dedicated produce drawer. Genius! It's the perfect convenient storage solution for veggies because it's dark, dry, and provides excellent air circulation. Plus, it gives you more room in your refrigerator for food that actually needs to stay chilled, and you don't have to clutter your countertops with veggies.
Sign me up! I could definitely spare a kitchen cabinet for something like this! It looks like you could hire a professional to come install one for you, or if you're handy you could probably craft one yourself pretty easily.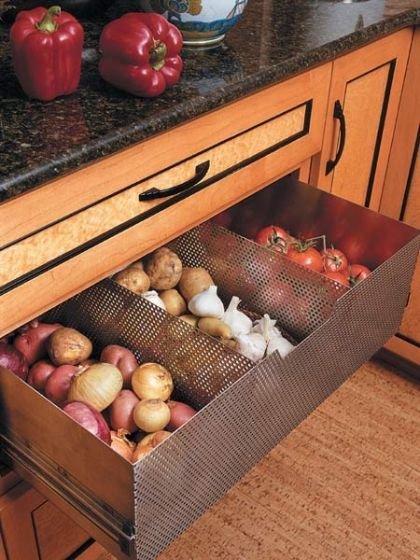 via my home ideas
via pinterest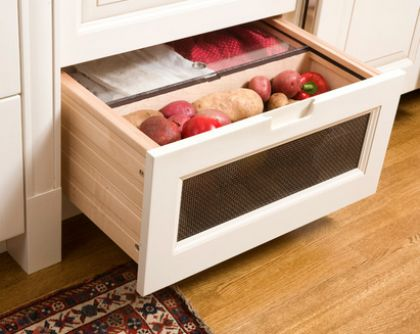 via houzz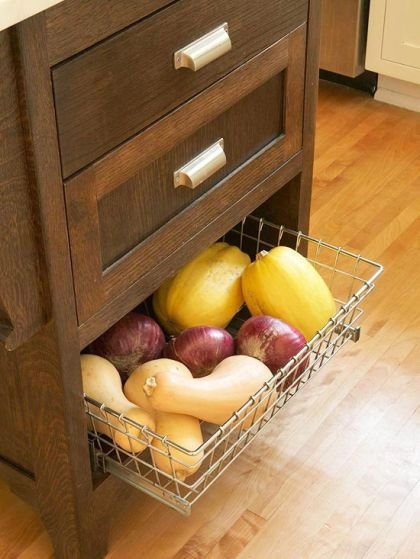 via pinterest
via houzz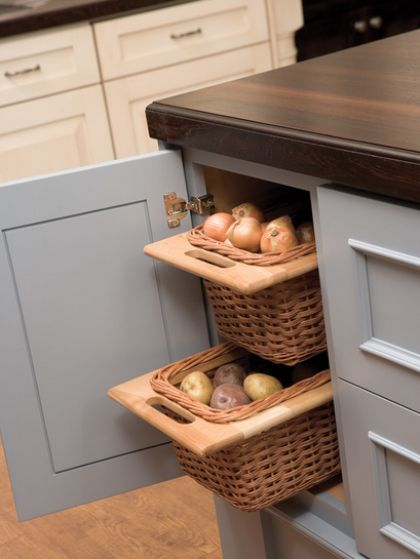 via houzz
Would you like a produce drawer in your kitchen?
Do any of you have one of these already? I'd love to hear how you like it.....
Sort By Blog Topic:
Popular Posts
Subscribe to the Room To Talk Blog
Subscribe to the Room To Talk Blog
Unsubscribe from the Room To Talk Blog