Posted by Andie on September 26, 2012
One of the biggest pet peeves I have in my kitchen is when the dish soap doesn't get put away after it's used. It seems like it's always taking up space on the countertop next to the hand soap, instead of being hidden under the sink where it belongs. I know it's stupid, but it drives me nuts.
One day I realized that maybe I wouldn't care so much if the dish soap was always sitting out if it weren't for the big, ugly, plastic container it lives in.
And then the solution was so clear. Get rid of the big, ugly, plastic container and you'll find happiness, peace and prosperity!!
And so I did just that! I bought an inexpensive glass jar, and giddily poured my liquid dish soap right on in. Now it sits on the countertop next to the sink, and I actually take pleasure in looking at it. It makes me want to scrub dishes! (Haha, not). The important thing though is that it looks pretty now!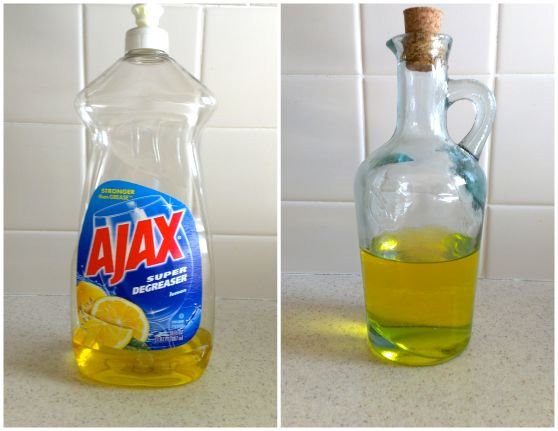 Once I realized how much I loved my glass dish soap jar, I bought more!
Now my olive oil and syrup are happy in pretty jars too.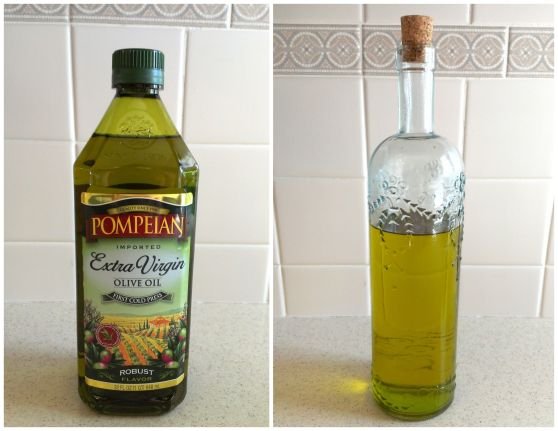 *Now I have to be careful not to mistake the olive oil and dish soap for each other since they are almost the same color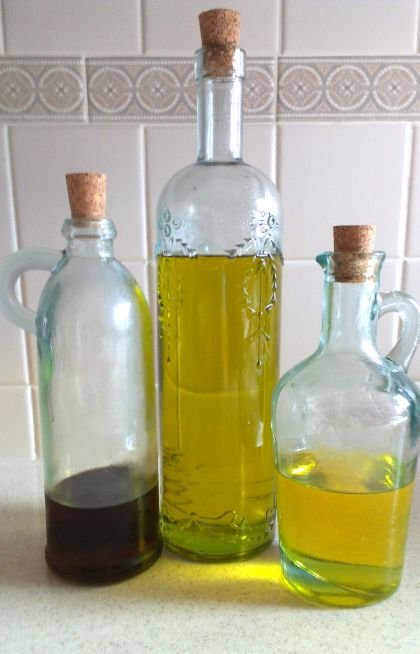 So, if you're sick of looking at ugly containers, go get some glass jars!
P.S. I've contemplated finding a big glass jar to pour our milk into, but is that a little too excessive?
Sort By Blog Topic:
Popular Posts
Subscribe to the Room To Talk Blog
Subscribe to the Room To Talk Blog
Unsubscribe from the Room To Talk Blog