Posted by Andie on September 7, 2012
Recently we got a huge assortment of beautiful new living room sofas in! Remember the color blocking post from a couple weeks ago? These new sofas are further proof that solid colors are so in right now. I love all of the fresh designs, colorful upholstery, and clean lines! I think throw pillows in a variety of different colors would look so good on every single one of these sofas!
Check these out, and then let me know which one you'd like to take home........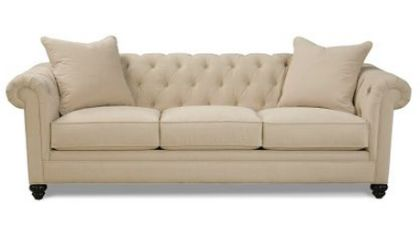 A. White Upholstered Sofa
WOW. This sofa is so classy, timeless & sophisticated. I am dying over the striking button-back design!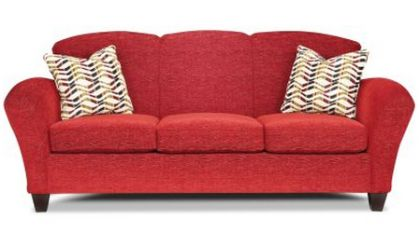 B. Red Upholstered Sofa
Isn't this sofa adorable? I love the funky, curvy body of the sofa- it gives off playful, sassy, happy vibes!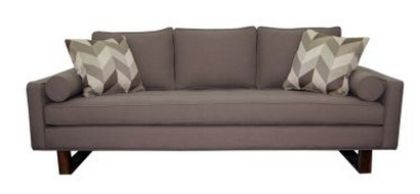 C. Grey Upholstered Sofa
Ummmm hello! This sofa is absolutely AMAZING. I love everything about it: the uber clean lines, modern design, rich color, great pillows. EVERYTHING.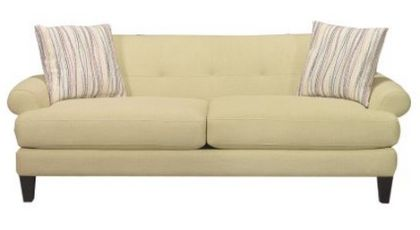 D. Kiwi Green Upholstered Sofa
What a unique, spunky piece! Kiwi Green! Think of all the fun you could have with this in a room! It's not your typical sofa color, which makes it pretty awesome.
E. Blue Upholstered Sofa
This brings the word 'sectional' to a whole new level! It's got a lovely shape, and the color is spot on when it comes to a great shade of blue! *more stock will be coming soon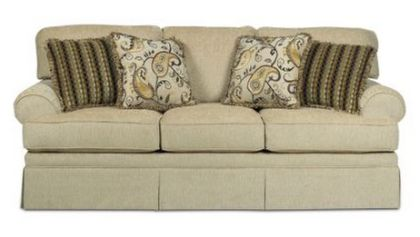 F. Beige Upholstered Sofa
Not sure what your style is? This sofa has beautiful lines and such a versatile design and color that it could go anywhere, in any home!
And now, let the voting begin!
Which one is your favorite?
Personally, I think I'd buy C or A right this second if I could!!
P.S. There were so many pretty new pieces that I couldn't narrow it down to just one post, so there will be a part two coming soon!
Sort By Blog Topic:
Popular Posts
Subscribe to the Room To Talk Blog
Subscribe to the Room To Talk Blog
Unsubscribe from the Room To Talk Blog