Posted by Andie on January 2, 2013
Happy New Year! I can't believe it's 2013! I don't know about you, but I'm a huge fan of New Year's resolutions. I love the idea of progression and change, and starting with a fresh slate each year is so invigorating. This year I'm trying to be a little more original with my resolutions.
I'm going to learn how to make my own sushi, organize my photos, and try my hand at painting, just to name a few. The resolution I'm most nervous about though??...
Get the courage to throw things away.
I have a problem. I hang onto things, even when I know I don't need them, and I'll never use them again. It's ridiculous, I know. Can anyone else relate? After years of living this way, I've finally decided that I'm sick of the clutter, sick of the wasted space, and sick of all the "stuff". This year, I'm going to change. Here is my new mantra: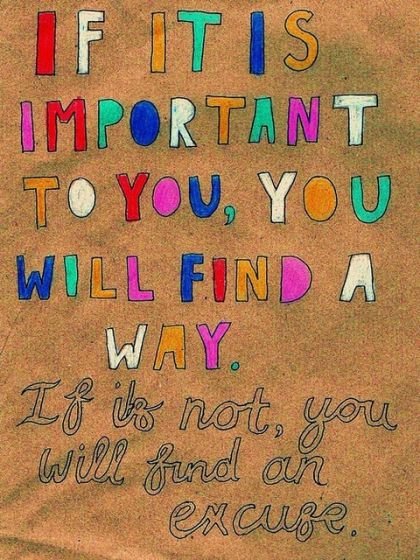 via pinterest
What are some of your new years resolutions?
Here's to a great 2013!!
Sort By Blog Topic:
Popular Posts
Subscribe to the Room To Talk Blog
Subscribe to the Room To Talk Blog
Unsubscribe from the Room To Talk Blog