Posted by Andie on January 16, 2013
Well, it's happened. The other night it was literally -1 degrees where I live, so I think it's safe to say it's officially freezing. I'm ready to start hibernating. If you're living in a cold climate, you know as well as I do that the winter months can get super LONG. Since you'll be spending the majority of the next few months inside, here are a few things you can do to make sure you're ready to wait out the winter in comfort and style!
1. Cuddle Up
You can never have too many blankets, quilts and throws lying around during the winter months. Drape them across your bed, sofas, and chairs, and keep a basket full of them handy for those especially chilly evenings.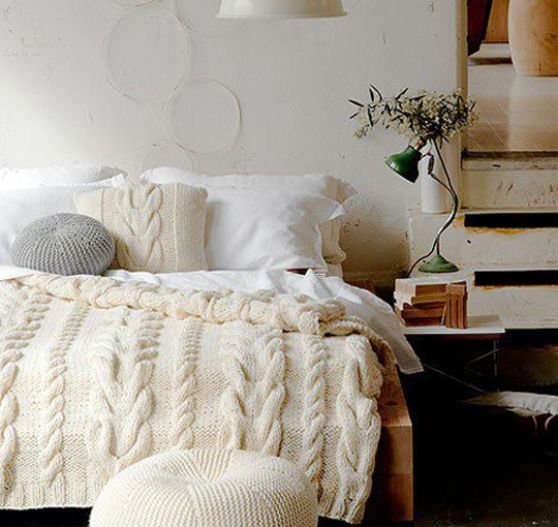 via apartment therapy
2. Let There Be Light
Let's face it. It's dark by 5:00 pm these days. With the sun setting so much earlier in the afternoon, lamp light is your very best friend during these long winter months. Turn your lamps on!
via houzz
3. Pile on the Pillows
Make things feel welcoming and cozy by adding more pillows to your bed, sofas and chairs. Pops of color, and different patterns and textures can help make things more interesting as well.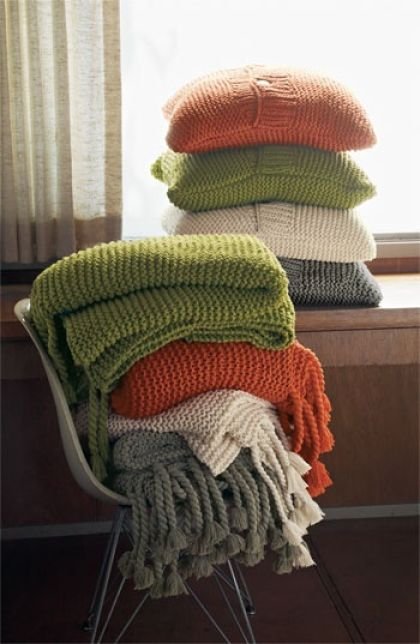 via pinterest
4. Change the Rug
Pull out your heavy, thick, dark area rugs to cover up those bare floors. Not only will it look cozier, it will help warm your feet up too!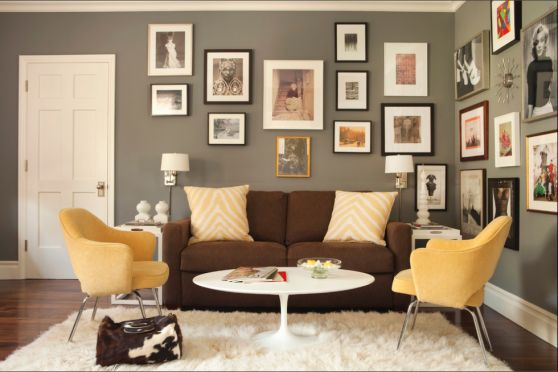 via houzz
5. Be Prepared
You've got to be ready for anything in the cold, snowy, rainy winter months. Place an umbrella stand or a boot tray in your foyer so that you're ready to go face the elements in a moment's notice. Ideally, it will help eliminate snow/water/mud from tracking through the rest of your house.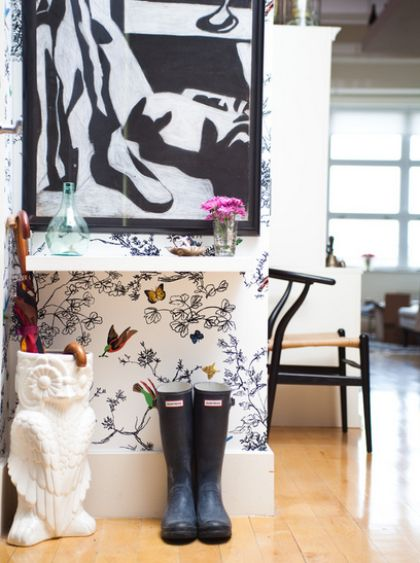 via houzz
6. Warm Your Windows
Switch out light, summer sheers on your windows and replace them with heavy, thick draperies. They'll help keep the chill out, and warm up the room at the same time.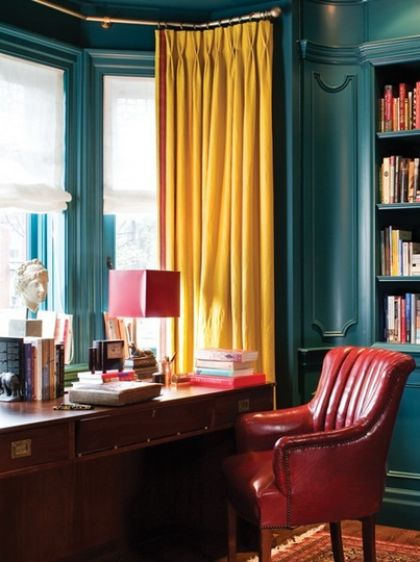 via pinterest
7. Burn a Candle
Burn winter scented candles to create a warm, toasty ambiance. Enough said.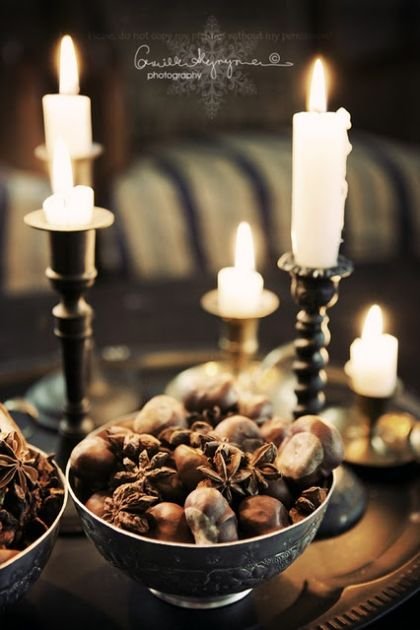 8. Hang a Wreath
Just because Christmas is over, doesn't mean you can't hang a beautiful wreath! Fresh wreaths are the perfect winter accessory over a window or fireplace.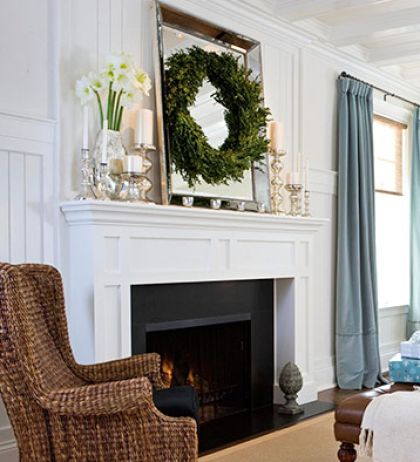 via bhg
Are you ready to wait out winter?
Sort By Blog Topic:
Popular Posts
Subscribe to the Room To Talk Blog
Subscribe to the Room To Talk Blog
Unsubscribe from the Room To Talk Blog