Posted by Andie on October 1, 2013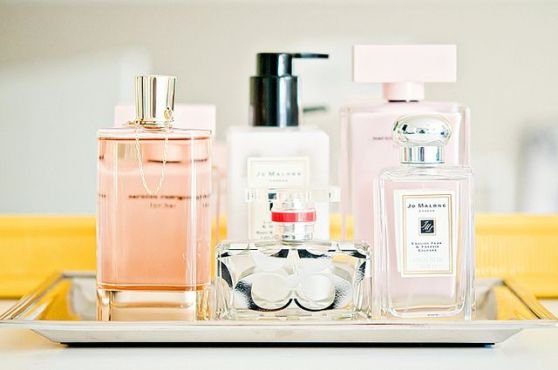 via pinterest
I love everything about perfume.  The different scents, the pretty bottles, and adding to my ever growing collection.  But I hate hate hate those times when I go to spray on some perfume, only to discover that the scent has been altered by time and it smells rancid.  Talk about a money pit!  
It's no secret that perfume's chemical makeup changes over time, causing the scent to weaken or change.  The good news is that depending on how perfume is stored, it can retain its original scent for 1-15 years. So how can you get 15 years out of one bottle of perfume?  Here are some of the greatest perfume storing secrets I've come across.......
- Keep your perfume bottles stored at room temperature.  If they are exposed to extreme hot or cold temperatures the balance of the perfume may be affected. 
- Keep bottles away from direct sunlight.  Store in a dark place (like a linen closet or a box) if possible.
- Don't keep your perfume bottles in the bathroom or the refrigerator!  Excessive humidity is known to break down perfume and degrade the scent. 
- Don't shake perfume bottles.  Shaking can incorporate air into the bottle which can break it down.
- Opt for spray perfumes over non-spray perfumes because they are sealed better, which makes the perfume last a lot longer.  
- Transfer perfumes from clear bottles to opaque bottles because they keep perfume safe from sunlight.  
 What are some of your perfume/cologne storing tips?  Please share!
Sort By Blog Topic:
Popular Posts
Subscribe to the Room To Talk Blog
Subscribe to the Room To Talk Blog
Unsubscribe from the Room To Talk Blog