Posted by Andie on October 23, 2013
Now that we're in the middle of October, Fall has come and it's here to stay. Does the inside of your home reflect the season change, or do things still look summerized? Try incorporating a few of these simple ideas to help prepare for the cool, crisp Fall that is upon us....
1. Sleep Warm
Pull out your thick down comforters and warm bedding- Summer is over and you're going to want more than a simple sheet to keep you warm!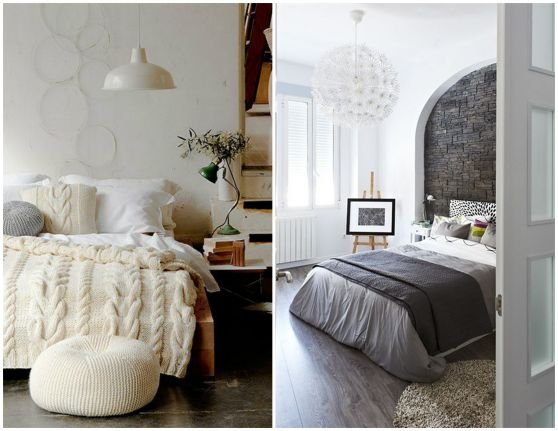 2. Lighten Up
One of the most noticeable changes from Summer to Fall is that it gets dark outside a whole lot earlier. Embrace the darkness by adding more lamplight to your home. Most importantly, turn the lamps on to keep things bright & cozy.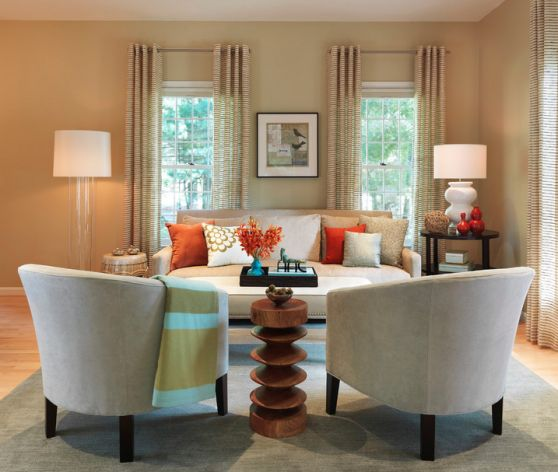 via houzz
3. Wrap Up
One of the easiest ways to make your home feel more snug is to pull your thick and warm blankets, quilts and throws out of the closet and make them easily accessible. Try filling a basket full of blankets in your family room, or draping a quilt over your sofa.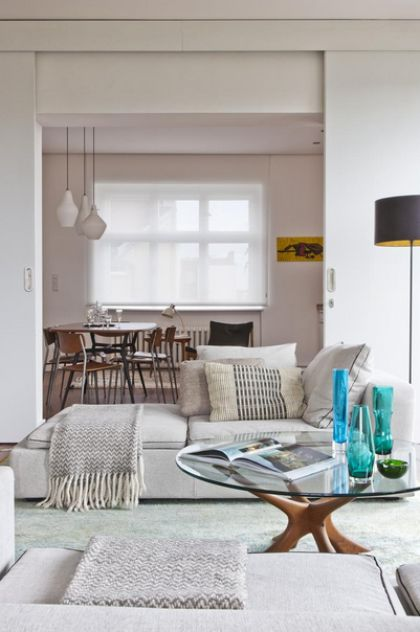 via houzz
4. Pile on the Pillows
Time to store away your bright, summery prints and swap them out for pillows with warm, deep fall colors & rich textures. The more pillows, the better!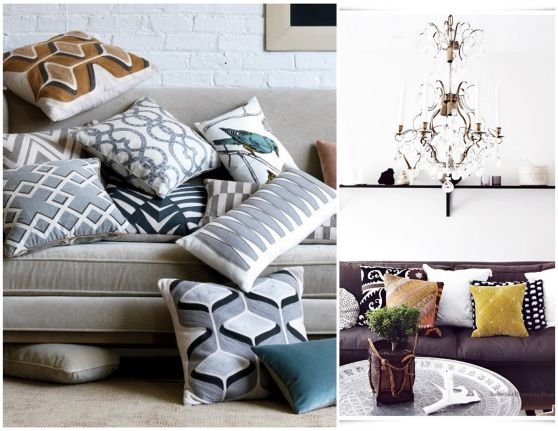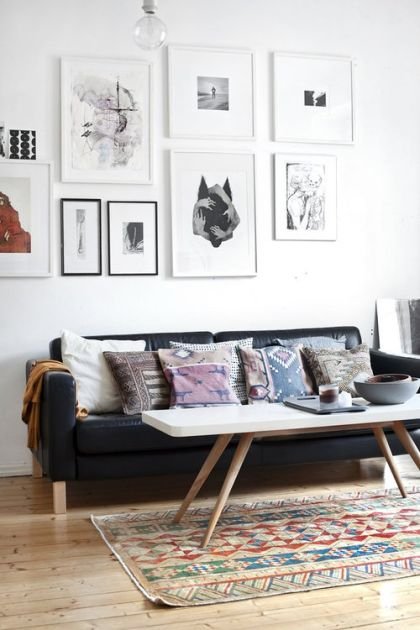 via pinterest
5. Cover Your Floors
Now is the time to bring out your heavy area rugs and cover those floors! There is nothing worse than bare feet on a cold wood floor! Try layering area rugs to create a little more visual interest, texture, & warmth.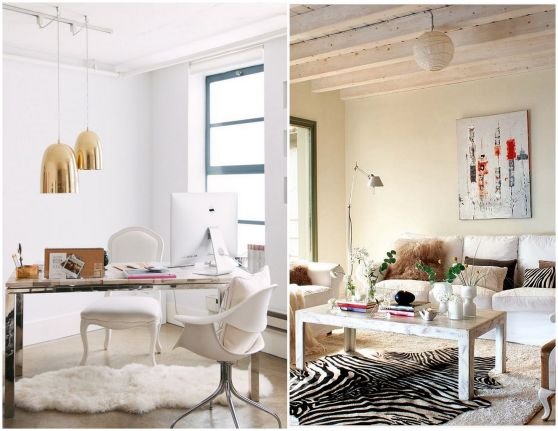 6. Don't Forget the Umbrella Stand
Place an umbrella stand or a boot tray in your foyer so that you're ready for cold, rainy weather. This makes it easy to leave prepared when you are on the go, and helps you from tracking mud into your home after a storm.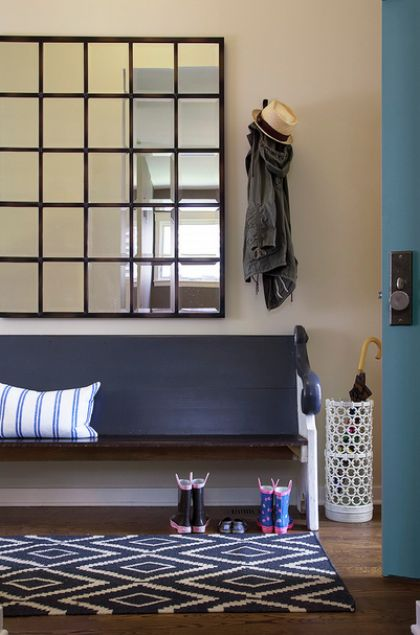 via houzz
7. Curtain Call
Switch out light summer sheers for heavier, thicker draperies. Not only do they warm the room up and look like Fall aesthetically, but they also really help to keep the heat inside!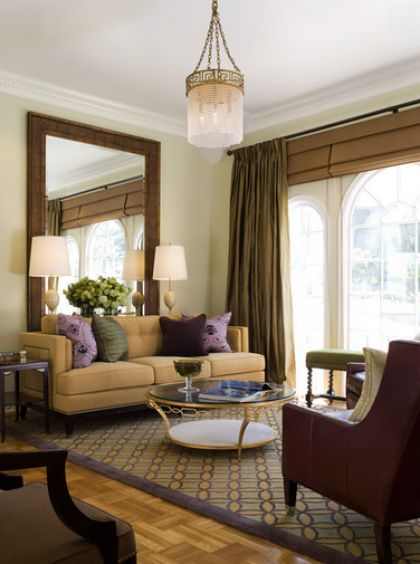 via houzz
8. Scent is King
You can make a dozen updates in your home for Fall, but they will all be for naught if you don't incorporate delicious scents! Pick up some Autumn scented candles and light them to create a warm, cozy ambiance. Who doesn't want their home smelling like cinnamon and pumpkin pie spice?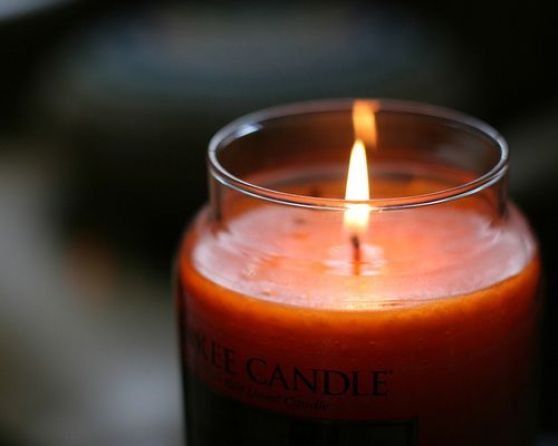 via pinterest
9. Bring the Outside In
Finally, incorporate nature into your home decor. Display pumpkins, gourds, nuts, leaves, pinecones, chestnuts, twigs, and seasonal vegetables throughout your home to make things feel like Fall inside!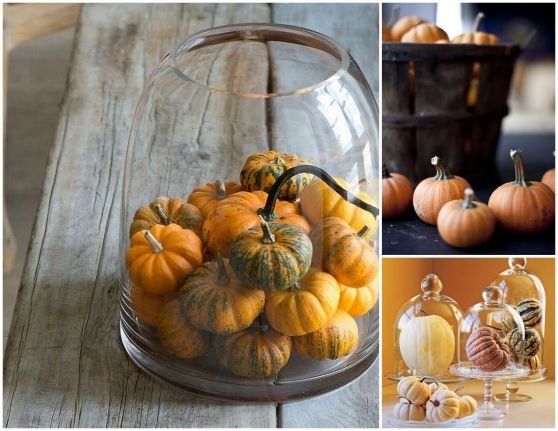 Popular Posts
Subscribe to the Room To Talk Blog
Subscribe to the Room To Talk Blog
Unsubscribe from the Room To Talk Blog