Posted by Andie on November 16, 2013
If you're like me, you've got a decent amount of Halloween decorations, an insane amount of Christmas decorations, but hardly any "fall" decorations. If you want your home to look festive during this Thanksgiving season but don't feel like going totally overboard, here are 8 simple items (you might already have most of these on hand) that will cheer up your home in no time!
1. Be-dazzled Pumpkins
Pumpkins aren't just for Halloween! Leave them out on your porch as is, or if you really want to make a change whip out some gold or white spray paint and give them a pretty little makeover. Don't these gold pumpkins look classy for Fall?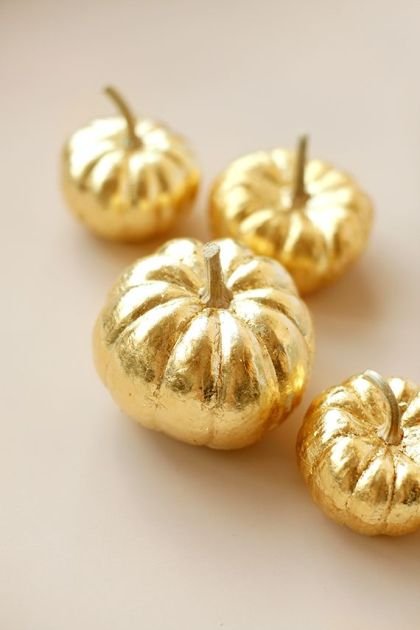 via pinterest
2. Wacky Gords
Not only do pumpkins live on through the end of autumn, but so do gords! And the weirder and wackier looking the gords, the better! Aren't they cool? Display them on your front porch with the rest of your pumpkins, or throw them in a basket inside somewhere!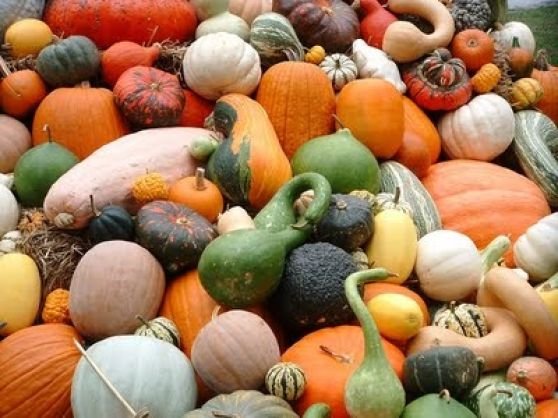 via pinterest
3. Fresh Apples
Fresh fruit is one of your greatest assets when it comes to seasonal decorating! It's easy to come by, and it looks beautiful on display! Fill up a cute bowl with an assortment of fresh apples, and BAM- you've got yourself a gorgeous, and edible centerpiece!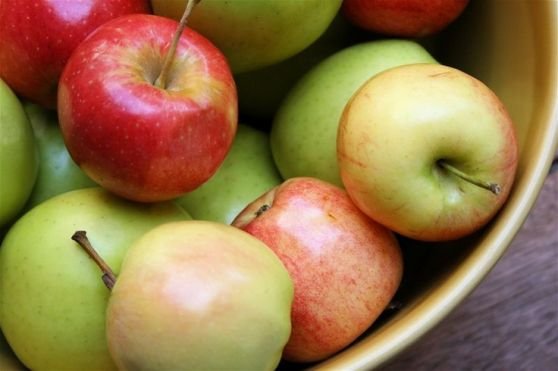 via pinterest
4. Wheat Stalks
Wheat stalks are a great substitute for fresh flower this time of year! Pick up a few little stalks at your local grocer or farmers market and put them around your house in vases or mason jars. The good news? They are WAY lower maintenance than flowers!
5. Indian Corn
While you're at the farmers market picking up wheat, grab some indian corn husks too! The multi-colored corn kernels are beautiful and festive looking, and these look great piled up in a basket!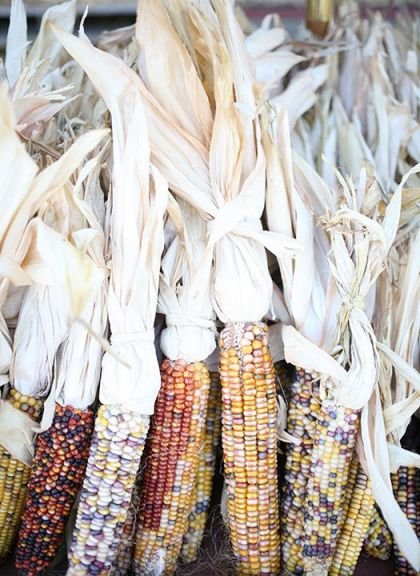 via pinterest
6. Nuts
I love decorating in the Fall with nuts! Hazlenuts, Chestnuts, Walnuts, Buckeyes (my personal favorite- careful though, these one's are poisonous)- any kind really! Fill up a glass bowl or vase and you've got yourself a cute, easy decoration!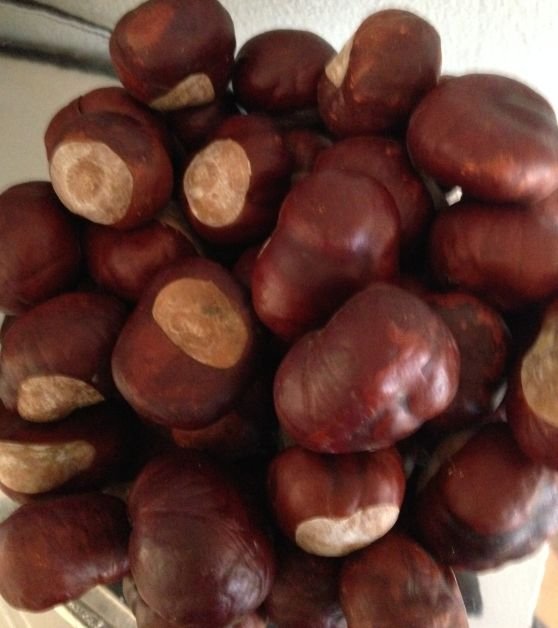 7. Burlap
Get ahold of some burlap and cut a simple table runner or throw together a basic wreath for your front door! It's the perfect neutral, rustic material for fall!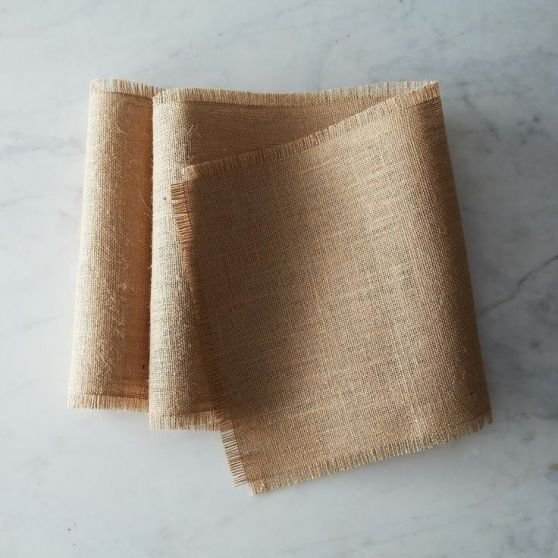 via pinterest
8. Cinnamon Sticks
Cinnamon Sticks are a great secret weapon to have on hand because not only do they look pretty, they smell AMAZING!! Throw them in a dish with a candle, or heat them up on the stove with apple cider to create the perfect Fall aroma!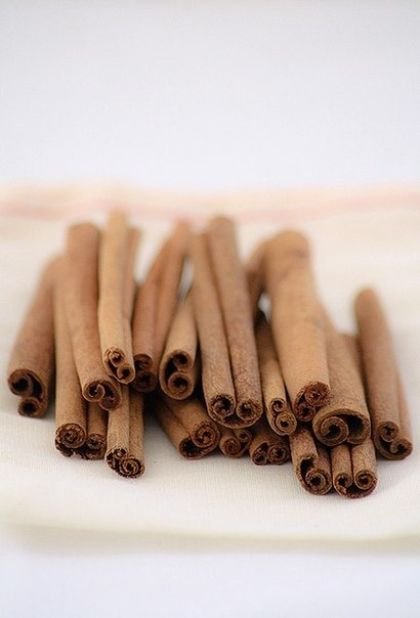 via pinterest
What are some of your simple fall decorating tips??
Sort By Blog Topic:
Popular Posts
Subscribe to the Room To Talk Blog
Subscribe to the Room To Talk Blog
Unsubscribe from the Room To Talk Blog