Posted by Andie on December 19, 2013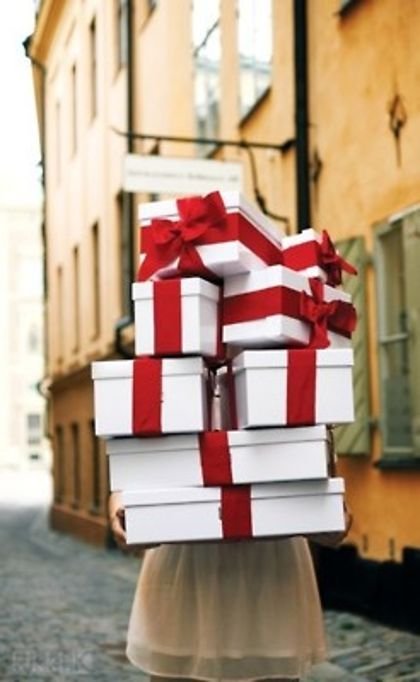 tumblr via pinterest
You know that person who is frantically scrambling on Christmas Eve to finally drop their Christmas cards in the mail, pick up last minute presents, and find all of the gifts they've stashed around their house so that they can get everything wrapped up before Christmas morning? That person is totally me. Albeit stressful, procrastination has seemed to work out just fine for me in years past. This year however, I decided to turn over a new leaf. I went full throttle, and by December 5th, 90% of my Christmas shopping was complete, all of the presents in my possession were wrapped (still waiting for a few I bought online), and Christmas cards were addressed and ready to go to the post office.
Can I just say, I'm kind of loving this? I feel like I can suddenly watch Christmas movies, make sugar cookies with my little family, drive around our neighborhood to look at all of the Christmas lights, and go to holiday parties without stressing and worrying in the back of my mind about when and how I'm going to find time to get everything checked off of my list. This is bliss!!
So what are your methods when it comes to holiday shopping? Are you an early bird, or do you wait until the last minute? This Christmas, I'm going to give away a foosball table and an air hockey table to two of you lucky readers to either help you with your last minute shopping, or reward you for already having it done!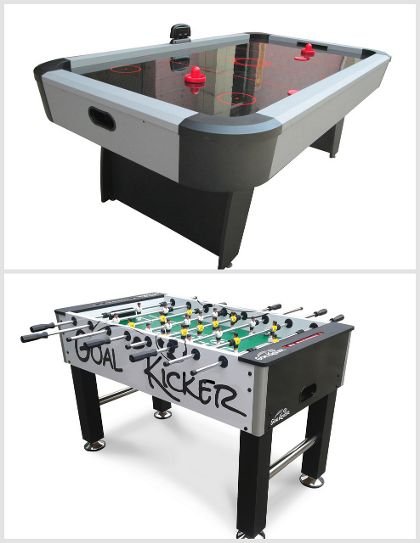 Simply leave a comment telling me what kind of shopper you are! Two random winners will be selected and announced next Monday morning, Dec. 23rd. Good Luck!!
Popular Posts
Subscribe to the Room To Talk Blog
Subscribe to the Room To Talk Blog
Unsubscribe from the Room To Talk Blog