Posted by Andie on February 5, 2013
It's February. Ughhhhhh. I'm glad that January is behind us, but February is my least favorite month of the year. I know it's technically the shortest of the twelve months, but it just drags on F-O-R-E-V-E-R. The only redeeming aspect of February? Valentine's day! Don't you think it would be so much better if the whole month was dedicated to baking sugar cookies, eating gross sugary candy, making Valentine's, and celebrating love? I'm doing it.
I'm not a huge holiday decorator (besides Christmas), but in an effort to enjoy February a little more this year, I decided it was time to up my game and whip out some Valentine's day decorations. You should too! If you're looking for a FREE, super simple craft that will help cheer up your house during the bleak of winter, this is it!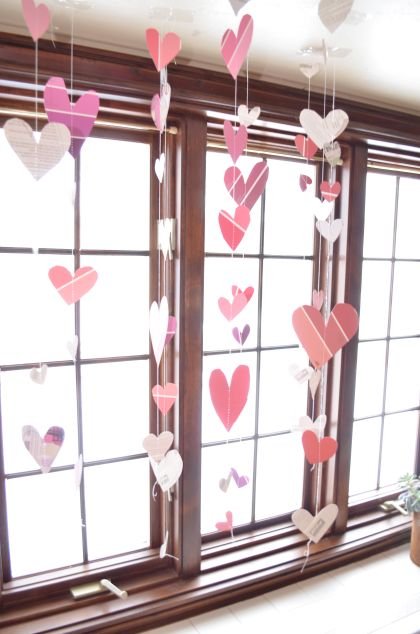 Valentine's Day Heart Garlands
Here's what you'll need:
- red, pink & purple paint swatches! (You can pick these up for free at most paint stores.)
- scissors
- a sewing machine and string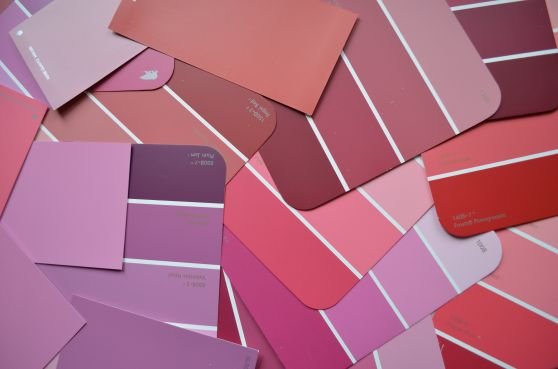 Here's what you do: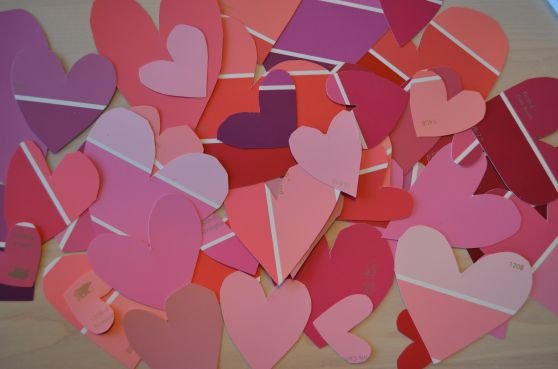 1. Get all of your paint swatches, and cut them into hearts. Big hearts, medium hearts, little hearts- cut them into all different sizes! I left the white lines, paint color names, and numbers on them because I think it makes them look more interesting.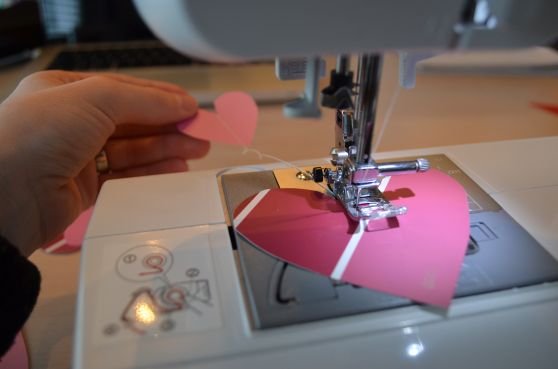 2. Get your sewing machine out, and start sewing! It doesn't have to be pretty- just sew through a heart, leave a little bit of string, sew through a heart, leave a little bit of string, etc. I just kept the spacing and size of the hearts that I used totally random. I sewed 7-8 hearts on each garland, making them about 3 feet long.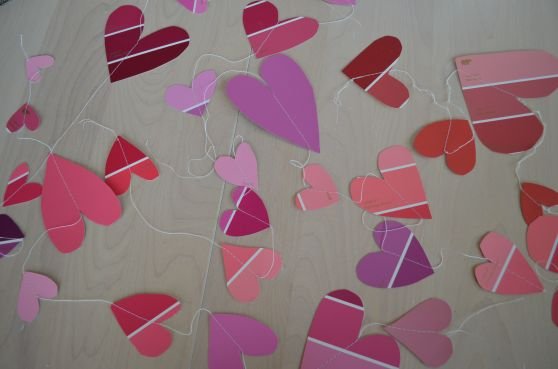 3. Once you've got several garlands sewn, hang them up! I hung mine from my kitchen window. Every time I do the dishes they make me happy.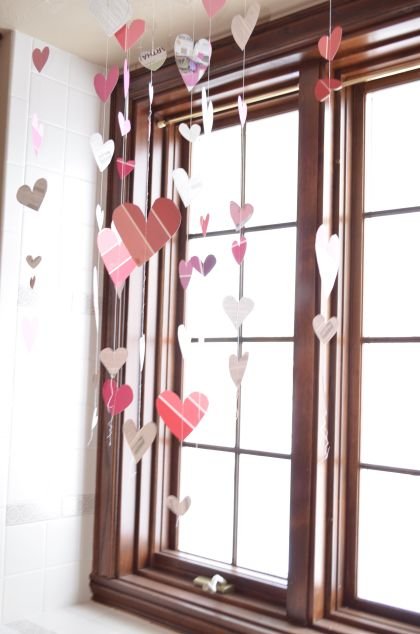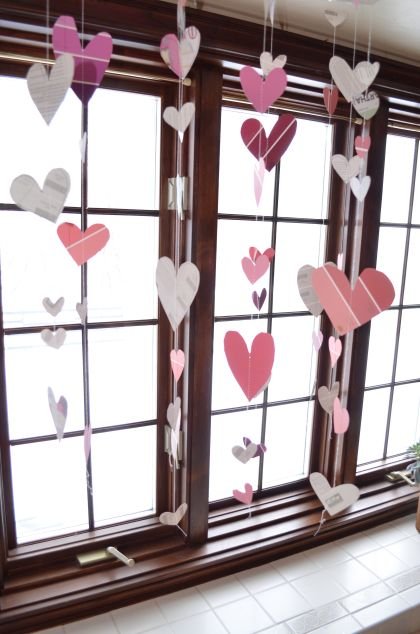 And there you have it!
So easy.
Go get festive!
Popular Posts
Subscribe to the Room To Talk Blog
Subscribe to the Room To Talk Blog
Unsubscribe from the Room To Talk Blog