Posted by Andie on March 22, 2013
Do you ever find yourself flipping through magazines filled with spotless, perfect interiors and think to yourself, "What the heck am I doing wrong?! My home looks NOTHING like this!" I keep a pretty clean house, but I guarantee if you walked in right now you'd find cheerios on the kitchen floor (I have a 10 month old), toys strewn about, and a few dishes in the sink from breakfast. That's just real life, right?
While photos on design blogs and magazines are lovely and inspirational, very rarely do they accurately represent real life. Case in point: exposed kitchen shelving. In photos it looks pretty and minimal, but in my house it would be a complete disaster. I think it would look messy, cluttered, and I'm positive it would drive me nuts. So, what do you think? Would exposed shelving be a real possibility for your home?? And if the answer is yes, please teach me your ways!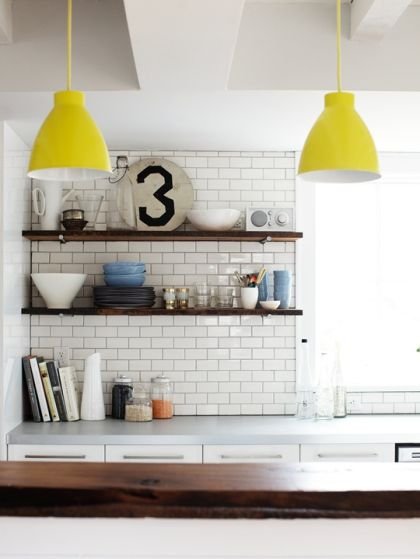 via pinterest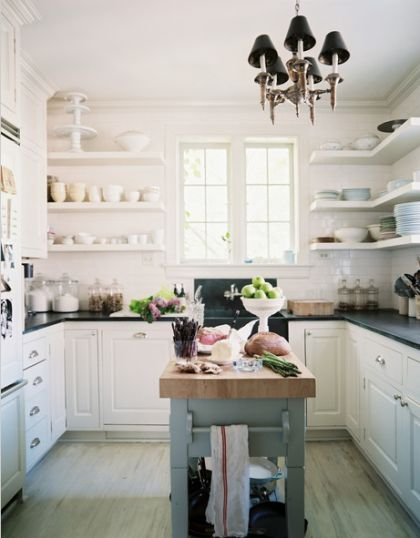 via lonny mag
via pinterest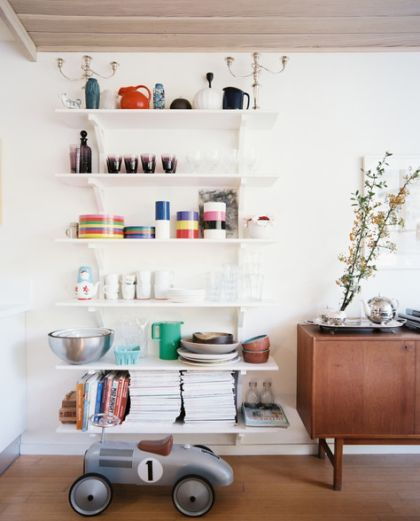 via lonny mag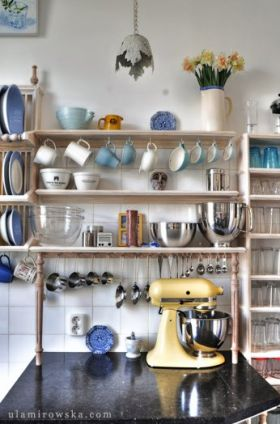 via desire to inspire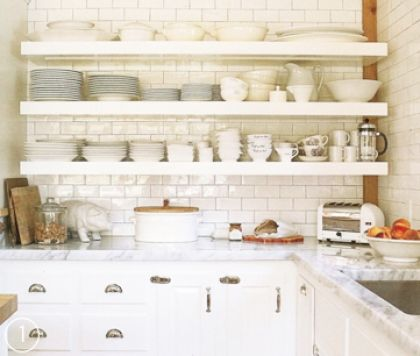 via live originally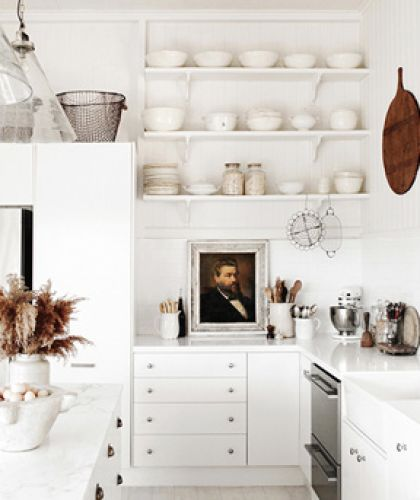 via kate gibbs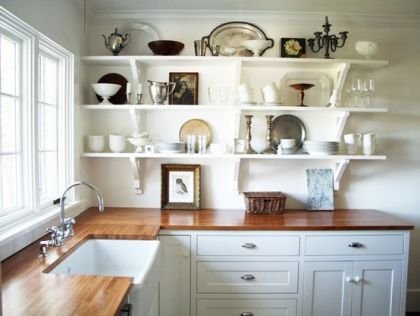 via pinterest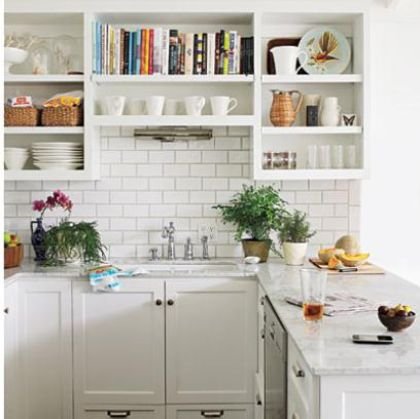 via pinterest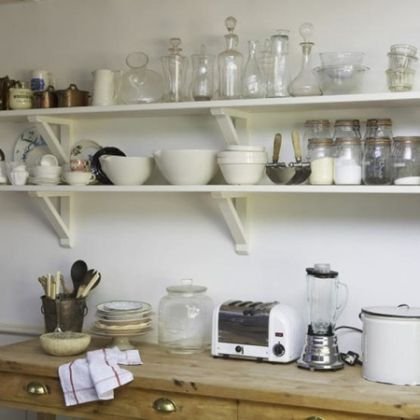 via pinterest
What do you think?
Would this work in a real home, or is it better left in a magazine?
Can't wait to hear your input!
Popular Posts
Subscribe to the Room To Talk Blog
Subscribe to the Room To Talk Blog
Unsubscribe from the Room To Talk Blog