Posted by Andie on May 29, 2013
I can't wait until I have a piano in my home someday. I'm excited to have time to play more, and also to make my kids take piano lessons, just like my parents made me. Most of the time I hated practicing as a kid, but I'm glad I stuck with it because it's a skill I'm grateful I have today.
It doesn't matter whether you have/want a piano because a) someone in your family plays, b) you hope someday someone in your family will actually play, or c) simply for decorative purposes. Whatever the motive, a piano is a beautiful and timeless investment and addition to any home.
Once you have a piano, make sure you consider carefully where to put it in your home. A few things to remember when it comes to the design aspect and placement of pianos:
- The curved side of the grand piano should face listeners.
- Make sure you consider humidity and temperature. Windows or heating/cooling vents can effect piano sound. For this reason, placing the piano on an interior wall is highly recommended if possible.
- Consider "live" and "dead" materials when designing a music room. "Live" = wood, and "Dead" = carpet. Wood will enhance the sound of the piano, and carpet will absorb it.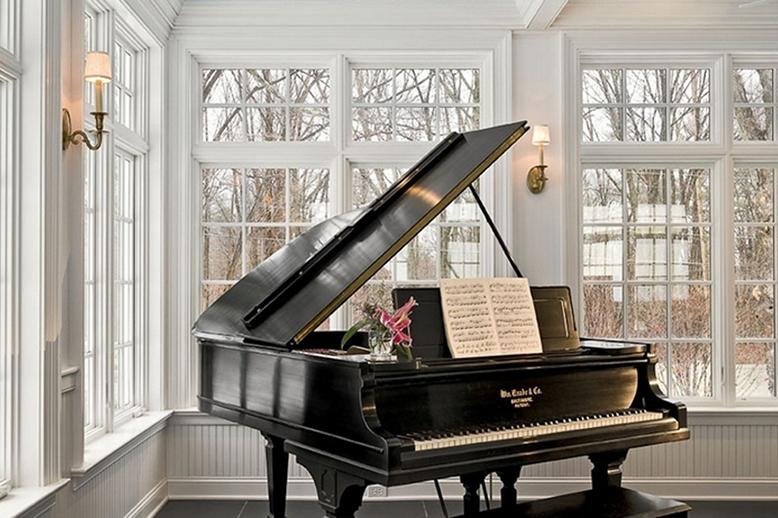 via Damsel in Dior
Popular Posts
Subscribe to the Room To Talk Blog
Subscribe to the Room To Talk Blog
Unsubscribe from the Room To Talk Blog