Posted by Andie on August 5, 2013
Moving is probably one of the worst things ever. I absolutely hate it. Last month we moved for the fourth time. Oh, and we've only been married for 3.5 years. Every time we go through the hassle of uprooting I swear that we are going to stay put for a while, but oh how soon we forget the pain and horror and misery.
I've learned that all moves are not created equally! There are several things you can do beforehand to make sure everything goes relatively smoothly on moving day. Here are my 8 tips to having a successful move....
1. Get rid of your junk! This is crucial. The last thing you want is to spend time, energy & resources hauling your trash and junking up your new place right away. Sounds ridiculous, right? Start a month or so before your actual move and go through each and every room, closet, and cupboard in your home. Be meticulous. If you haven't used something in over a year, toss it or donate it. You'll be SO glad you did this when you start with a clean slate in your new home.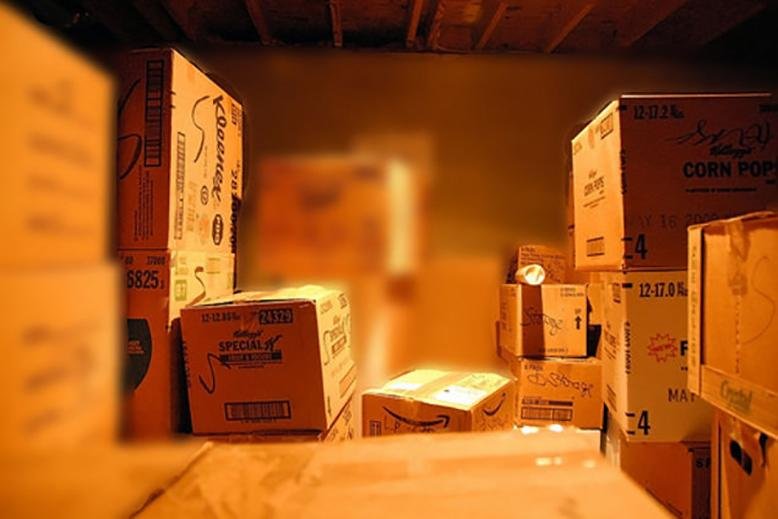 via Life Hacker
2. Look for free boxes. I was shocked when I learned how much plain cardboard boxes can run you. Some stores charge upwards of ten bucks for one box! Don't waste your money. Most stores have boxes that they are more than happy to get rid of, it just takes a little bit of effort. Ask the store clerk, or drive around back and scout out cardboard only dumpsters. We didn't have to buy one box for our move!
3. Eat up. Use up as much of your food storage/pantry as you can in the weeks leading up to your move. The less food you have to move, the better. Put off doing any major grocery shopping until after you are settled in your new house- there's no sense in hauling boxes and boxes of food if it can wait a couple weeks!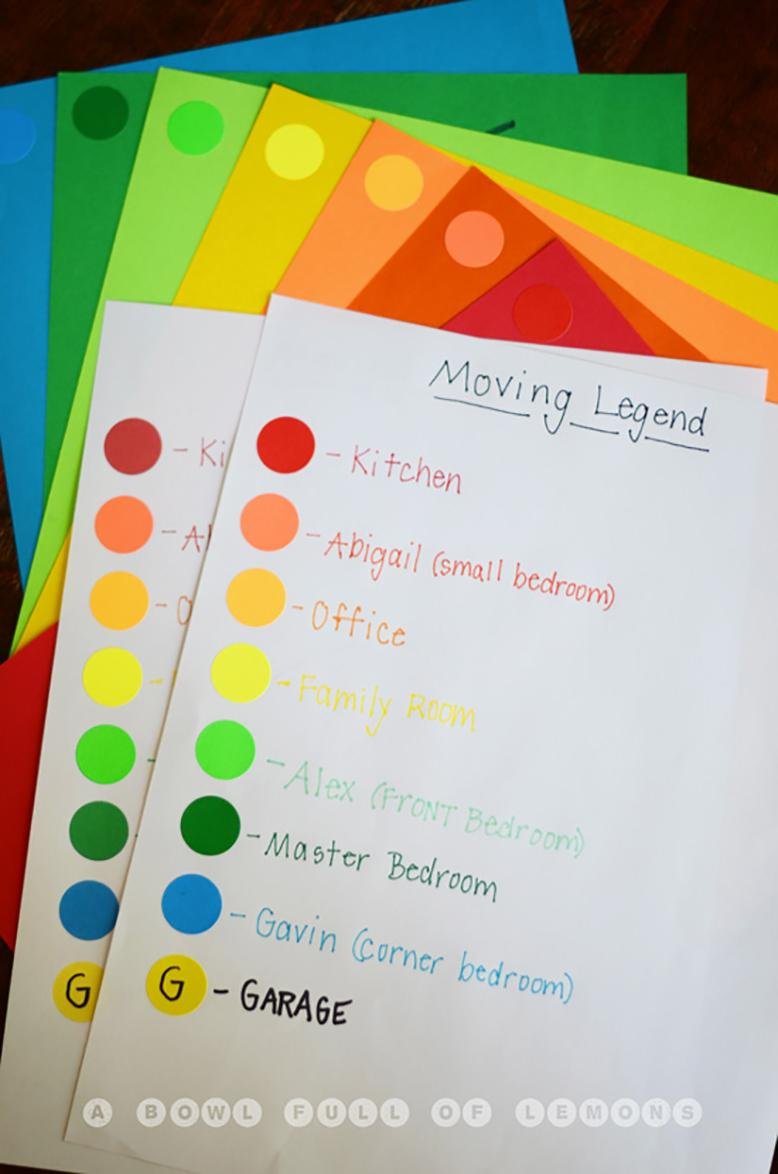 4. Number & color code your boxes. This sounds a little tedious, but it's so worth it. Keep a master list with the number of every box, and a short description of what's inside. Doing this will help you keep track of everything, and make sure no box is lost in transit. In addition, color code each box according to the room it will be going to in your new house. This will not only help movers know where to set down each box, but more importantly it will help you as you start the unpacking and organizing process!
5. Pack plates the smart way. Who else loathes wrapping up plates in newspaper/paper/dish cloths before a move? Now you don't have to do it! Instead of spending time wrapping them up individually, simply layer foam disposable plates in between your glass plates, and voila! The job is done! Same protection, just so much easier.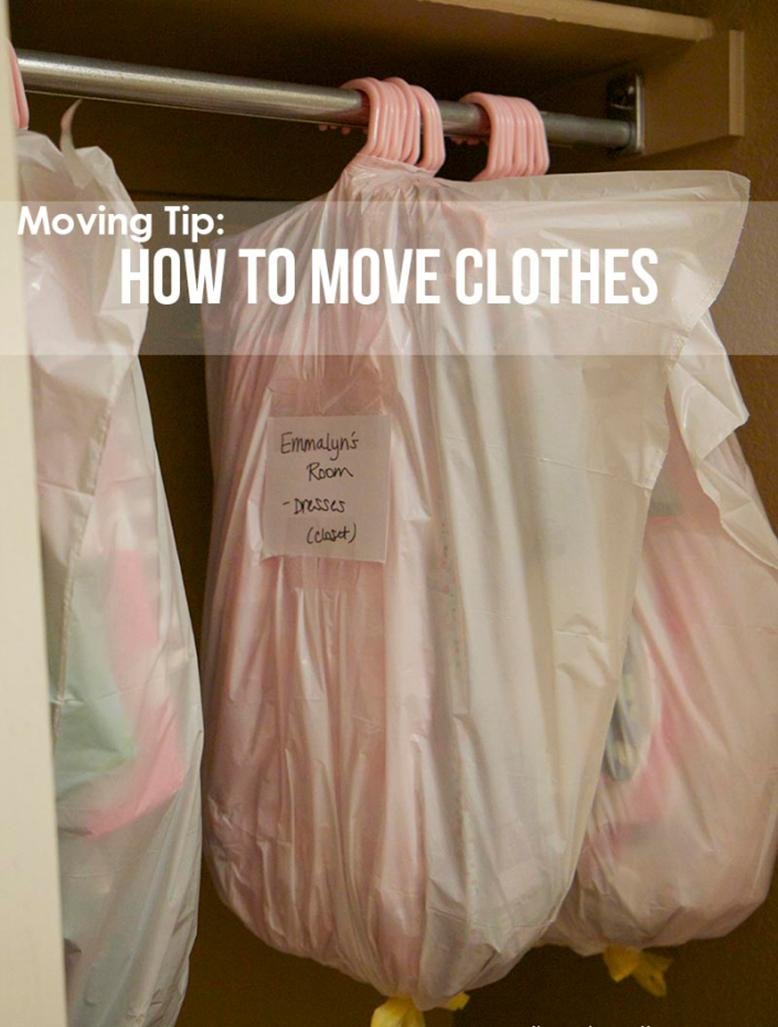 via Mesa Moving Tips
6. Bag it up. Keep it simple. Don't mess with taking every item of clothing off of it's hanger, or carrying every single hanger out to the moving truck by hand. Instead, look no further than the trusty garbage bag. Stuff your clothes into a garbage bag while they're still hanging in your closet, leaving the hooks out, and then you're good to go. This makes it super easy to transport everything, and even easier to hang your clothes up in your new closet in 5 seconds flat.
7. Utilize your suitcases! Don't make things harder than they need to be! Use what you have before you turn to traditional moving boxes. Fill up all of your suitcases, decorative boxes, baskets, bags, etc. with linens, towels and clothing. Easy peasy.
8. Hire a moving company. Do yourself and all of your helpful friends/family/neighbors a favor! If it's in your budget, hire a moving company to come and haul away all of your big, heavy furniture. Not only are the professionals skilled and trained when it comes to moving furniture without causing any damage, but they also know how to do it without throwing out their backs. Trust me, this will be the best decision you could ever make.
What are your tricks when it comes to packing up for a move?
Popular Posts
Subscribe to the Room To Talk Blog
Subscribe to the Room To Talk Blog
Unsubscribe from the Room To Talk Blog