Posted by Andie on September 13, 2013
"I have too much closet space!"---- said no one ever. Right? I can't even imagine how wonderful that predicament would be!
A couple months ago we moved to a darling little house that was originally built in 1937. It's cozy, quaint, newly renovated, and perfect for our little family. However, in addition to the charm of an old house, we get itty bitty teeny tiny sized closets. You guys, we are basically talking little cupboards in the bedrooms. I loved everything else about the house though, and so I figured I'd just have to get creative when it came to storing my clothing.
Well, that time has now come. I need a clothing/shoe storing miracle. (Anyone have any good ideas for me?) I've considered the whole exposed closet idea, but I'm pretty sure it would look disastrous after the first 24 hours. Instead of looking chic and cool, the disorganized, junky clutter would probably give me anxiety attacks. They photos below of exposed closets are sure beautiful, but seriously, does anyone out there keep their closets that perfect? I highly doubt it.....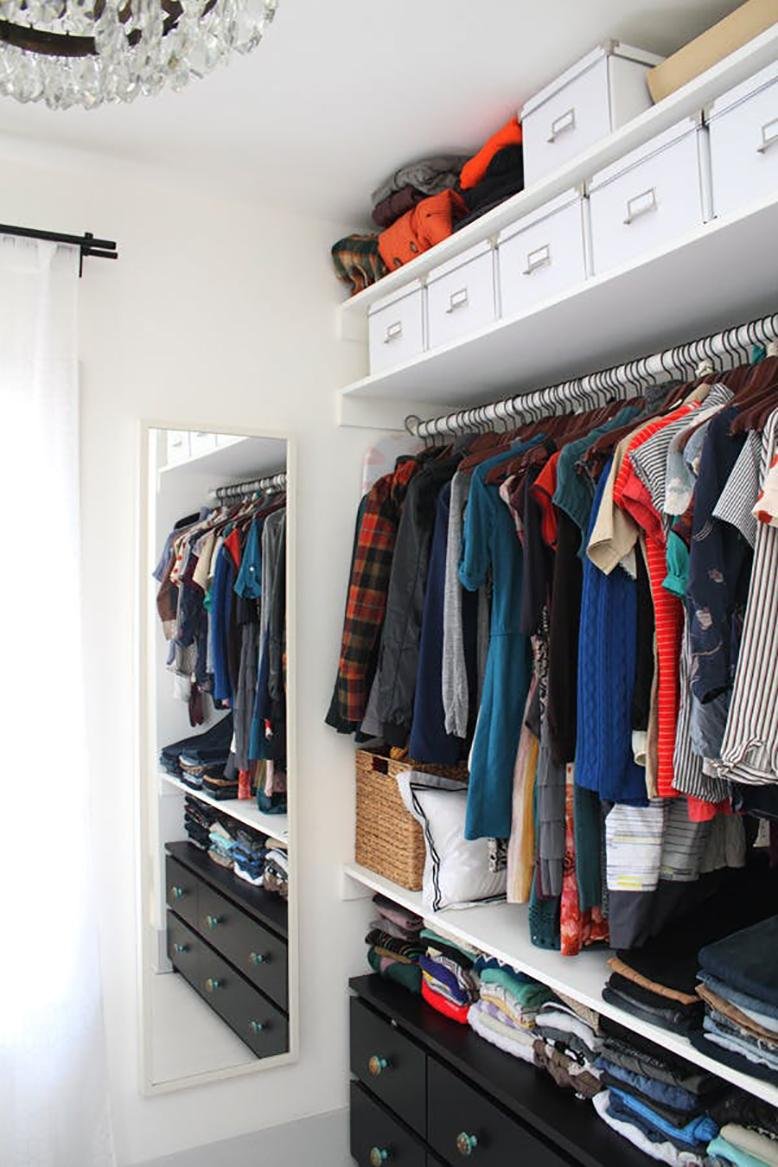 via Spearmint Baby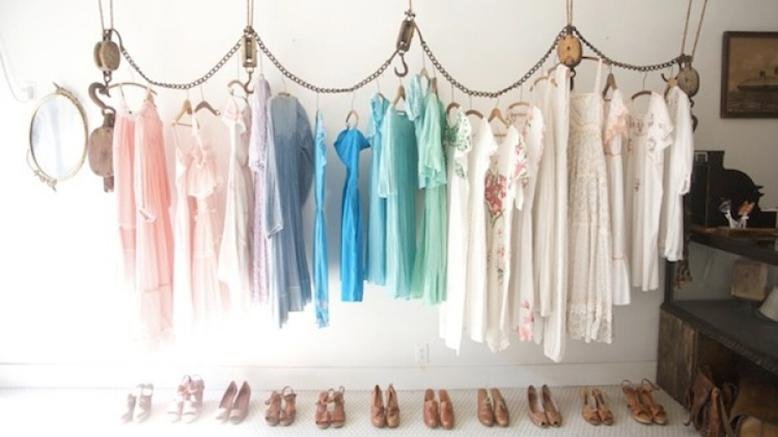 via Domain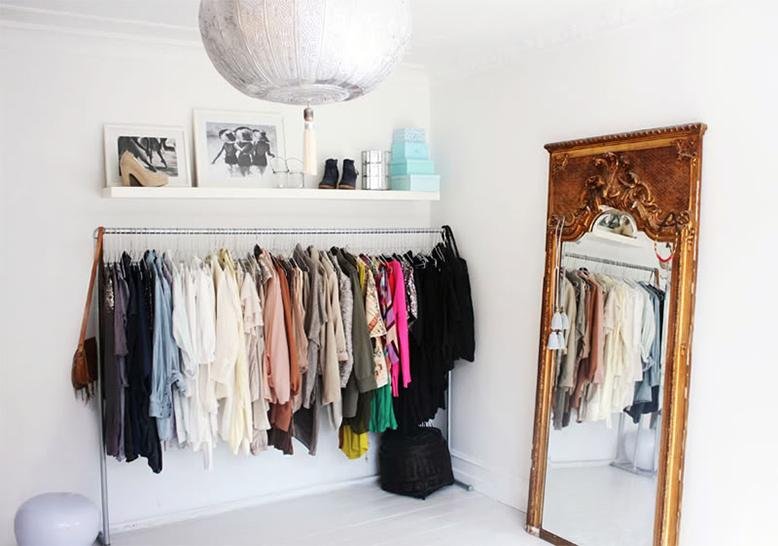 via Coco Rosa
How do you store your clothes/shoes/bags/accessories in small spaces?
Sort By Blog Topic:
Popular Posts
Subscribe to the Room To Talk Blog
Subscribe to the Room To Talk Blog
Unsubscribe from the Room To Talk Blog