Posted by Andie on September 4, 2013
It's tomato season! Bring on the gazpacho, salsa, and tomato sandwiches. While almost nothing beats a freshly picked tomato from the garden with a little salt and pepper sprinkled on top, I think this garlic tomato recipe just might! This recipe is the stuff dreams are made of. So, if you're a tomato lover (or heck, even if you aren't so much), make this recipe and prepare to be wowed. It really is that good!!
Garlic Tomatoes
2-5 large tomatoes
1/4 cup olive oil
2 tsp. lemon juice
2 cloves garlic- chopped
1/2 tsp. salt
1/4 tsp. pepper
1 tsp. oregano
1 Tbsp. sugar
Combine oil, lemon juice, garlic, salt ,pepper, oregano and sugar. Peel (optional) and cut tomatoes into thick slices.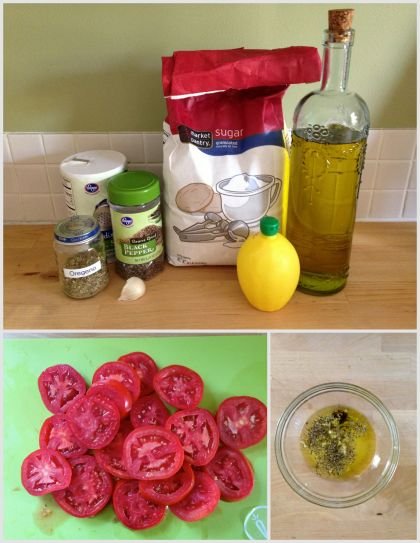 Place sliced tomatoes in a casserole dish. Pour marinade over top and refrigerate for 2 or more hours. Can top with feta or blue cheese if desired.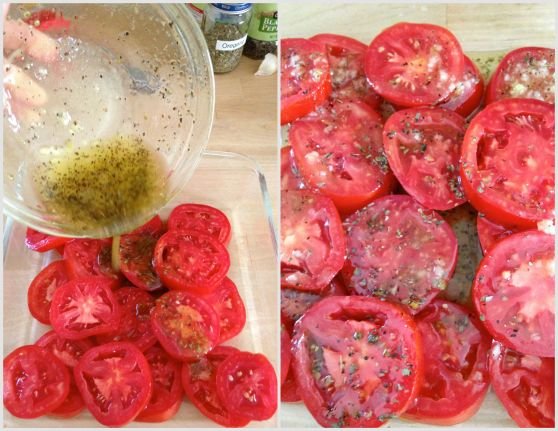 ENJOY!!!!
P.S. If you want a delicious sandwich, pop a few of these babies on focaccia bread and you'll go straight to heaven.
Popular Posts
Subscribe to the Room To Talk Blog
Subscribe to the Room To Talk Blog
Unsubscribe from the Room To Talk Blog