Posted by Andie on October 9, 2014
If we're talking about spending money on pretty furniture, a delicious meal, cute clothes or a dreamy beach vacation.....I'm in! No problem! There are other things, however, that I just loathe spending my hard earned cash on. Read: New tires (or any car expenses), medical & dental bills, cleaning supplies, etc. Yuck.
A few months ago my husband and I reluctantly decided that our little freezer just wasn't cutting it anymore. We needed to take the plunge and get us a chest freezer. I'm sure you can understand my initial thoughts on the matter- OH GREAT. I mean, there were about a million other things I'd rather spend a couple hundred bucks on, but, like I said, there was no denying the fact that this had become a need, not really even a want. We picked out this freezer and called it good.
Fast forward to now. We've had our chest freezer for a little while, and can I just say I love it?! No, it wasn't the coolest, prettiest, or most exciting thing I've ever bought, but I cannot even begin to tell you all how useful it has been! Here are 4 reasons why I think everybody should invest in an extra freezer for their home:
1. You can plan ahead. Hello freezer meals! With the additional freezer space I've made it a habit to have at least 8 freezer meals made and on hand. My family has loved eating actual meals instead of cold cereal on the days that I was way too busy to make dinner!
2. You can stock up and shop smart! Salmon on sale? You've never seen chicken for such a good price? Not a problem! I'm always buying meat that is on sale at the grocery store, because I have room to store it!
3. You'll avoid injury. You don't get hit in the face with a jar of frozen jam or a pack of steaks every single time you open your freezer door. And this was a serious problem for me:)
4. More space = better organization. Now I can actually keep freezer meals, meat, vegetables, etc. in one freezer and ice cream, frozen fruit & popsicles in the other.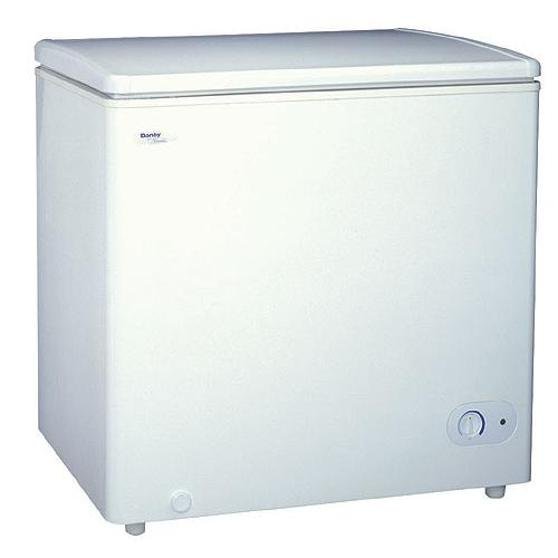 The fact that I love my chest freezer so much is probably a sign that I'm getting old.
But isn't she a beauty?
If you already have a chest freezer, what do you love about it?
Popular Posts
Subscribe to the Room To Talk Blog
Subscribe to the Room To Talk Blog
Unsubscribe from the Room To Talk Blog