Posted by Andie on November 20, 2014
HOCOLATE....
Arguably the most delicious treat in this world, and a pretty fabulous color when it comes to decorating interiors.
It's rich, comfortable & inviting-- the perfect hue to help you stay cozy during these dreary winter months.
It looks great on a wall, but if you don't want to go that far, pick up some pillows, a throw or some simple chocolate accessories to warm things up in your home.
And now, for a little inspiration.....
via pinterest
via pinterest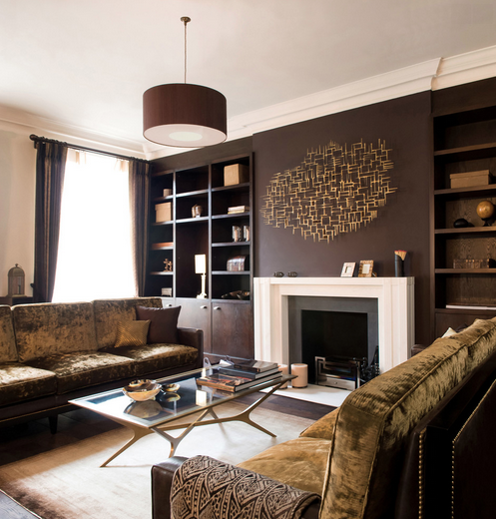 via pinterest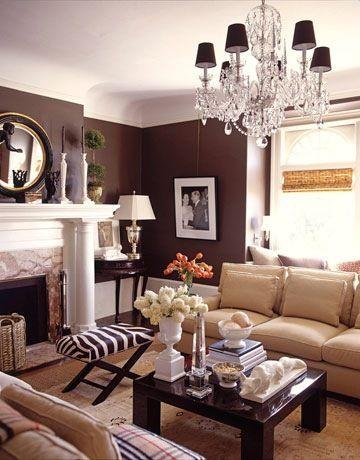 via pinterest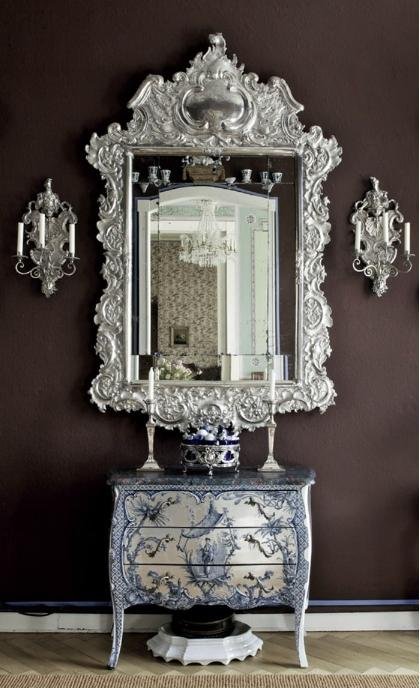 via pinterest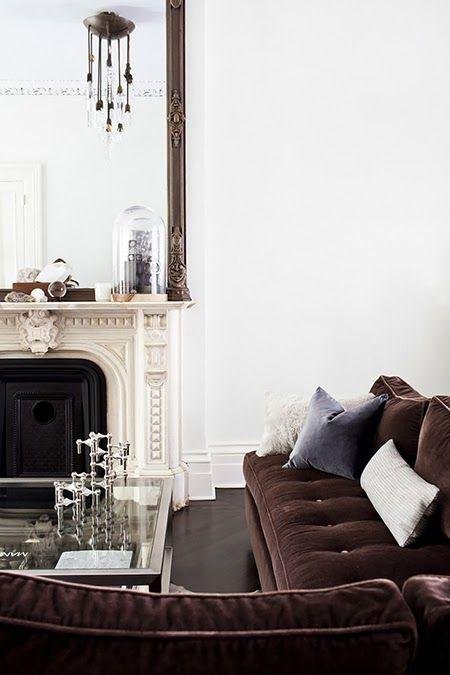 via pinterest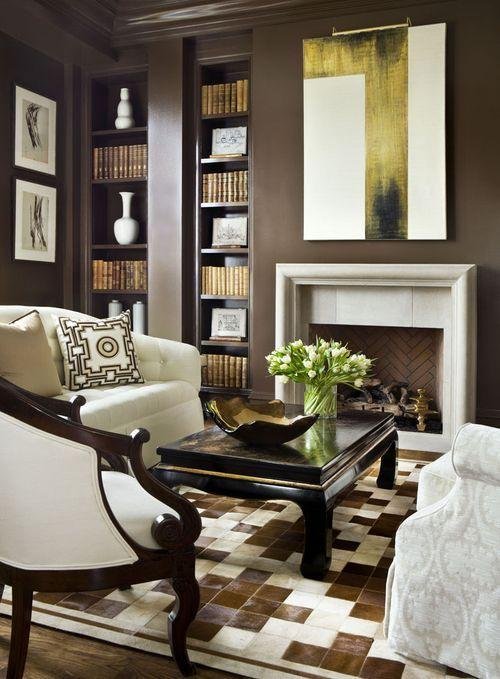 via pinterest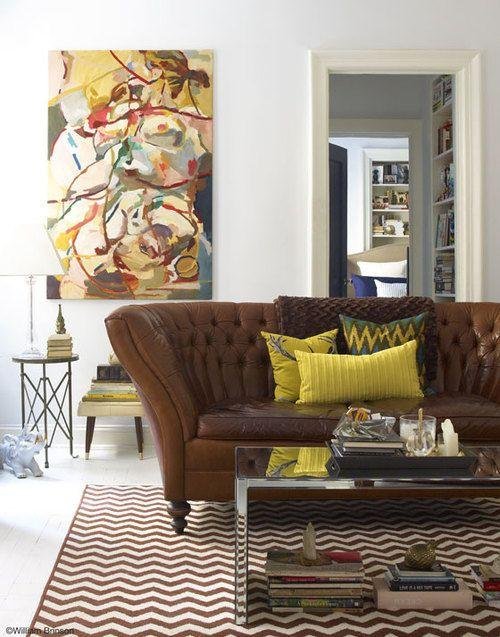 via pinterest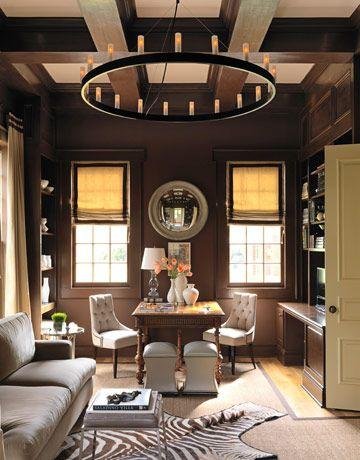 via pinterest
Sort By Blog Topic:
Popular Posts
Posted by Andie on November 5, 2014
Fall has been uncharacteristically warm here in Utah this year. Many of my Halloween memories as a kid include trick-or-treating in the freezing cold..... but this year it was a balmy 75 degrees on October 31st! With the weather so much warmer than normal, I still haven't done much "winterizing" to my house yet. Have you? As much as I'm hoping for a 65 degree Christmas I don't think it'll happen:) So, when things start cooling down outside, here are 5 simple changes you can make to your house in half an hour or less that will get you ready for the lower temperatures.....
1. Warm things up by bringing out blankets, quilts & throws for the sofa.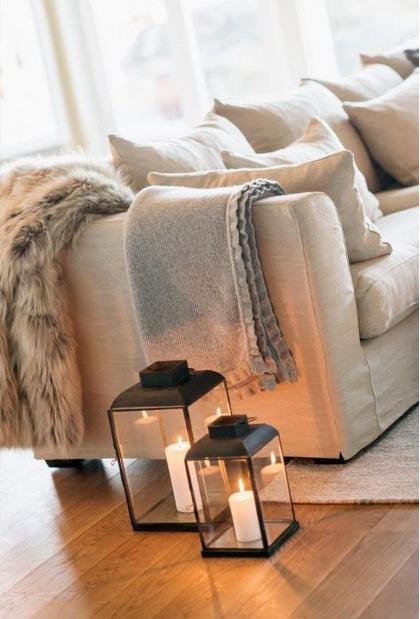 via pinterest
2. Add more lamps to light each room, and turn them on!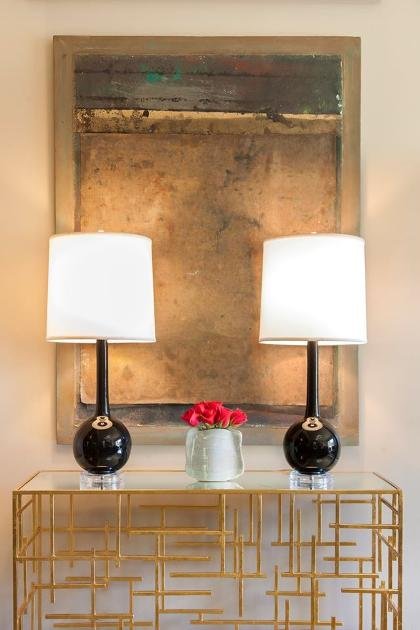 via pinterest
3. Pile on the pillows! The more texture they have, the better. You might want to consider switching out summery, floral prints for neutrals.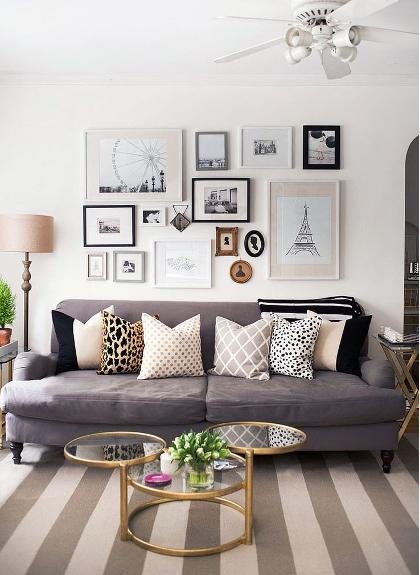 Pop Sugar via pinterest
4. Place an umbrella stand or a boot tray in your foyer in preparation for rainy/snowy weather.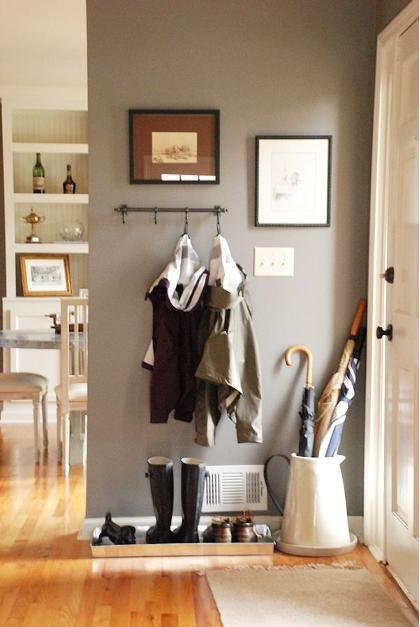 via pinterest
5. Bring on the fall scents--- pick up a new candle or create your own potpourri!
via pinterest
Sort By Blog Topic:
Popular Posts
Subscribe to the Room To Talk Blog
Subscribe to the Room To Talk Blog
Unsubscribe from the Room To Talk Blog