Posted by Andie on February 21, 2014
I LOVE chocolate chip cookies. I thoroughly enjoy eating them of course, but I really like making them too! I'm always on the hunt for the very BEST chocolate chip cookie recipe and constantly trying to tweak and perfect my cookie making skills.
In all my years of baking, I've never bought into the idea that you need a Kitchen Aid or a Bosch Mixer to create a delicious cookie. It just seemed kind of ridiculous to me! After all, I've always depended on my trusty little hand mixer to do the job, and not to brag or anything, but I make some pretty awesome cookies!
You guys. This is me swallowing my pride and admitting that for almost TWENTY years my opinions on cookie mixing have been completely and utterly wrong. To all of you who think it doesn't get better than a hand mixer, I promise there is a better way!
I got a Bosch Mixer for Christmas because it's the king of all machines when it comes to bread making. Included with all of the nifty tools that came with my Bosch were cookie paddles. I was skeptical at first, but I was having so much fun playing with my new toy that I decided to give them a try. I didn't expect to see a difference in my cookies, but I was literally BLOWN AWAY at the results. I used the same exact cookie recipe as always, but they were honestly SO MUCH BETTER when I used the cookie paddles to mix the dough! I'm not sure if it has to do with the amount of mixing that goes on, the thickness of the paddle, or what--- anybody have any idea?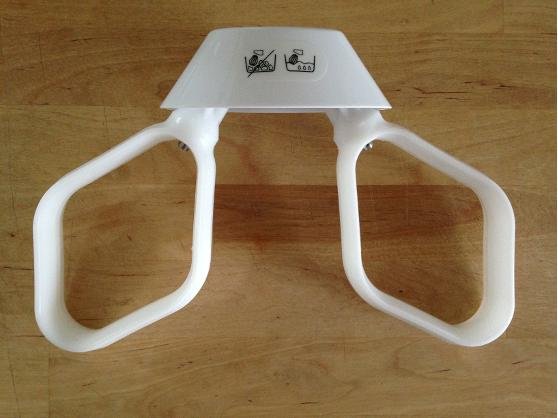 What I do know is that I've become completely obsessed. I think I've found an excuse to whip up chocolate chip cookies almost once a week for the past month and I can't envision myself stopping any time soon! So if you want to make yummier cookies- go get yourself some cookie paddles! They're worth every penny.
What do you think? Do I sound like a crazy person, or do you think cookie paddles are miracle workers too?
Popular Posts
Subscribe to the Room To Talk Blog
Subscribe to the Room To Talk Blog
Unsubscribe from the Room To Talk Blog