Posted by Andie on March 12, 2014
Remember when
I posted about cookie paddles
and I said that I'm always on the hunt for the best chocolate chip recipe in the entire world?  I AM CONFIDENT THAT I HAVE FOUND IT!!  I got the recipe from a friend- and let me tell you, they are to die for.  No, really though.  I've probably made hundreds of different chocolate chip cookie recipes ever since I started making cookies when I was 8 years old.  Over the years I've had favorites, but I've never actually been able to say that I had found the very best homemade chocolate chip cookie in the world.
Until now.  BAM.  This is it.  These cookies are amazing.  They are wonderful right out of the oven, and they are still soft 6 days later (they hardly ever make it that long without getting eaten though).  Seriously, you just have to make these and see for yourself!  I don't think I'll ever use another chocolate chip cookie recipe for as long as I live!
Here's what you'll need: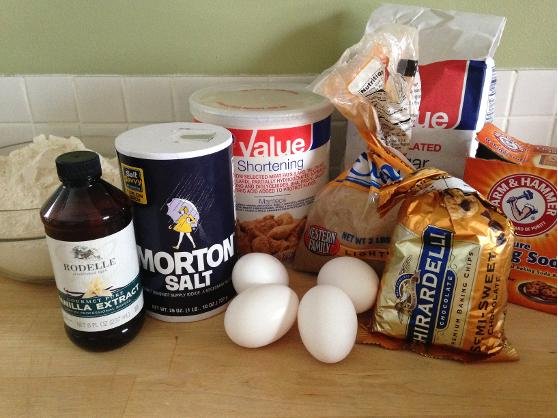 Kellee's Chocolate Chip Cookies
1.5 cups sugar
1.5 cups brown sugar
2 sticks crisco (If you don't have the sticks, 2 cups normal crisco is fine)
4 eggs
Blend together.  
Then add and mix:
2 tsp. salt
2 tsp. vanilla
In separate bowl, mix:
2 tsp. baking soda
6 tsp. hot water
Once combined, add to bowl with everything else
Then add:
5.5 cups flour (one at a time)
1 package milk chocolate chips
*Bake at 350 for 8-10 minutes  (I prefer my cookies to come out looking a little golden, so I think 11-12 minutes is the perfect amount of baking time.  Just do whatever you like!)
*It is very important that you follow the directions precisely!  
Here's a visual for you: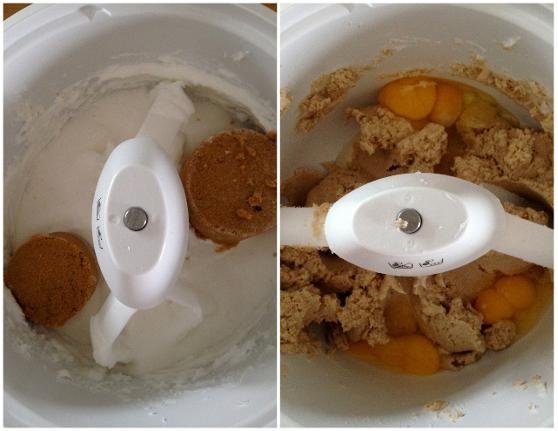 Step 1: Blend crisco, brown sugar, sugar and eggs together.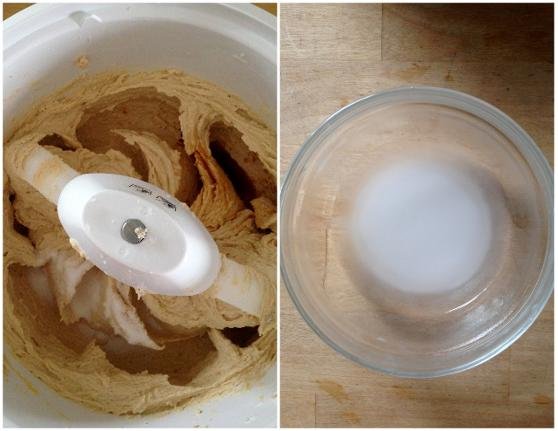 Step 2: Add salt and vanilla.  Mix well.  
Step 3: In separate bowl, mix baking soda and water together.  I've been told that the hot water helps activate the baking soda. Once combined, add it to everything else.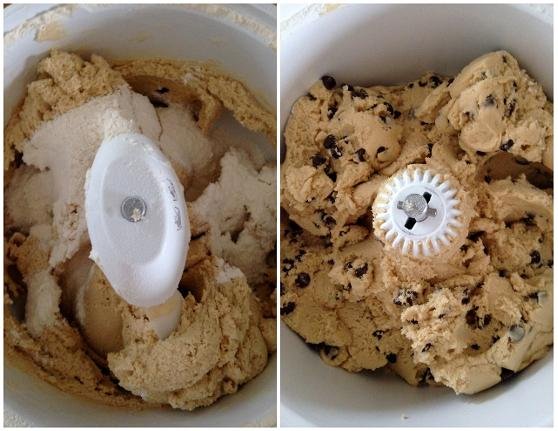 Step 4: Add flour (one cup at a time), followed by chocolate chips.
Step 5: Eat cookie dough until you are sick!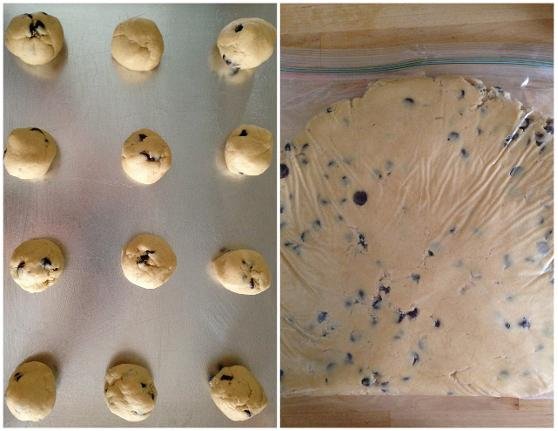 Step 6: Roll generous balls of dough onto a greased cookie sheet.
Step 7: Put half of the dough mixture in a ziploc bag to put in the freezer so that you can A) Snack on cookie dough whenever you want, or B) Throw cookie dough in the oven at a moment's notice when you're in a bind and need to produce a home-baked treat STAT for some event you forgot about:)
Step 8: Bake the cookies at 350 degrees for 8-10 minutes ( Or 11-12 if you're like me!)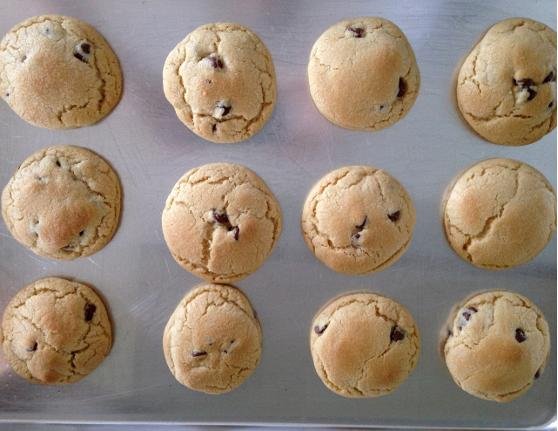 Step 9: ENJOY!!!  There is no way you'll be able to stop at just one.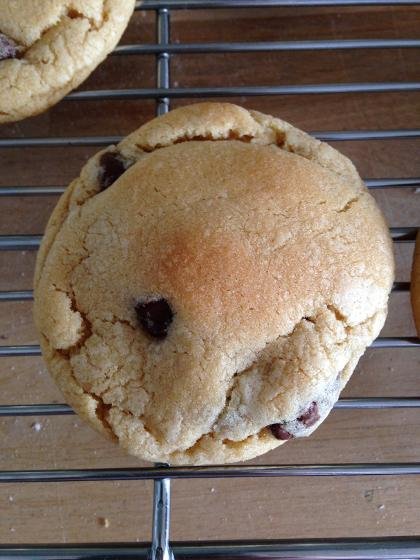 *MY NOTES:
- I've recently become a major believer in the power of cookie paddles (used on a Kitchen Aid or Bosch Mixer), so if you have those use them! If not, don't stress.  They are still good when mixed with a hand mixer.
- The recipe calls to cook them for 8-10 minutes depending on your oven, but personally I like to cook them for 11-12 minutes and take them out once they've browned just a tiny bit.  Just watch them close and go with your preference!
Popular Posts
Subscribe to the Room To Talk Blog
Subscribe to the Room To Talk Blog
Unsubscribe from the Room To Talk Blog