Posted by Michael on April 30, 2014
From the time we are toddlers the world tells us that we need to "match". Match your socks. Match your shoes. Match your pants and shirt and headband. Match, match, match, match, match.
Well I don't know about you, but personally, I think matching is overrated! Especially when it comes to interiors! Whoever came up with the idea that furniture & artwork needed to match each other?? I mean, sure, you don't want things to totally clash in your living room, but when it comes to actually "matching" your artwork to furniture? DON'T!!
Many designers and artists have claimed for years now that ART CAN & SHOULD STAND ALONE! A beautiful piece of art doesn't need an area rug, a sofa, or another painting on the wall to make it blend and look good with everything else---- it has a powerful enough presence on its own! Isn't that the point of displaying art anyway?
So next time you're in the market for a new piece of art------ instead of buying something that will match your sofa or go with the color of paint on the wall, listen to your heart and invest in something you really truly love instead! Because if you really love it, it will look good no matter what.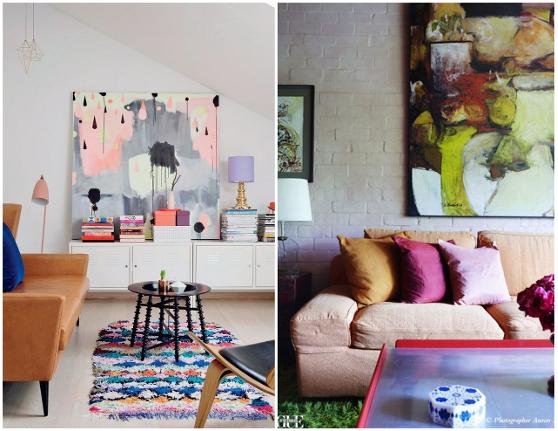 1, 2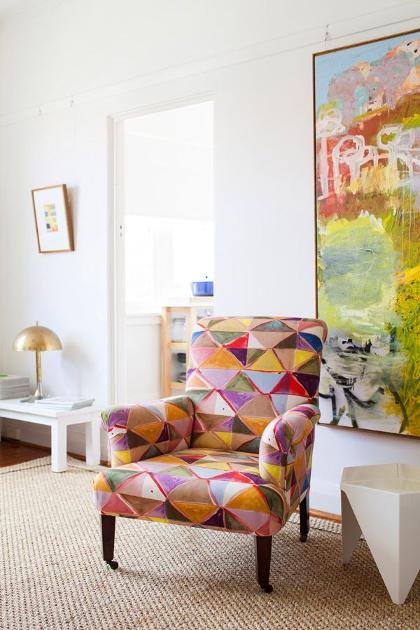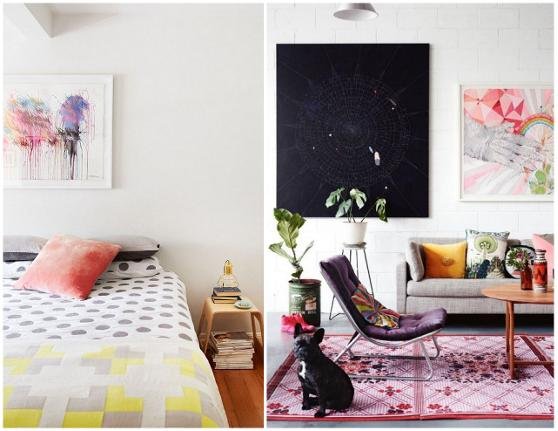 1, 2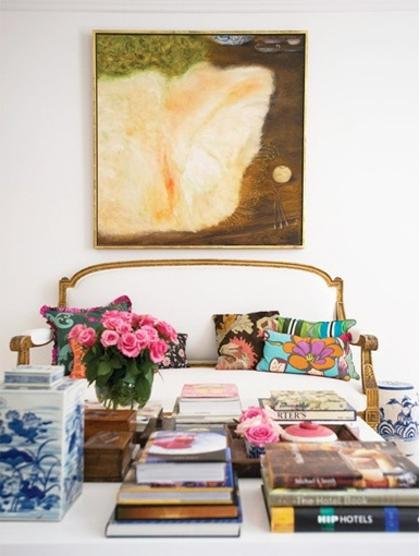 via pinterest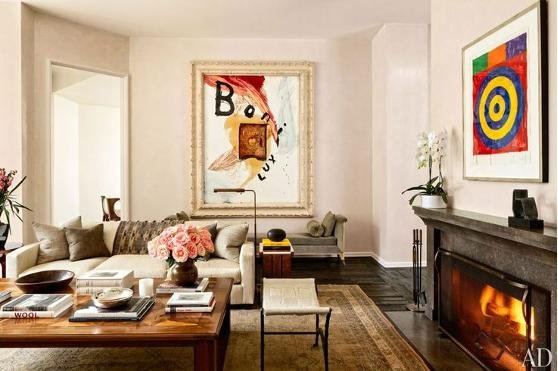 Architectural Digest via pinterest
Sort By Blog Topic:
Popular Posts
Subscribe to the Room To Talk Blog
Subscribe to the Room To Talk Blog
Unsubscribe from the Room To Talk Blog