Posted by Michael on April 25, 2014
Have you seen those cute felt ball garlands that seem to be the rage right now? Not only are they darling, but they can also cost you a pretty penny! I wanted to get one for our nursery, but didn't want to pay an arm and a leg for it, and so I decided to make my own! Holy cow it was as easy as sticking a slice of bread in a toaster. Honestly. There is no reason to buy a pre-made garland when you can make your own in about 20 minutes for a fraction of the cost!
If you're really ambitious you can make your own felt balls (it seemed like WAY too much work to me), or you can purchase them in bulk online. I got mine from etsy, and paid $15.00 for 50 2CM felt balls. They have every color under the sun, and they are great quality. I went with a multi-mixed variety. At first I thought I would just pick out the blacks and browns, but in the end I think the contrast really made the colors pop!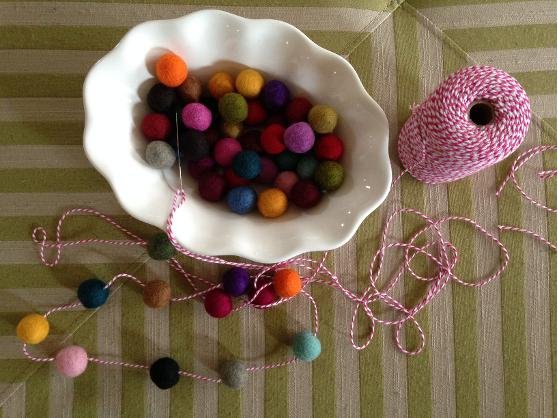 Once you have your felt balls, here's how to whip up a little garland:
1. Get some embroidery thread or twine and thread a quilting needle.
2. Start puncturing the little felt balls and guide them onto the thread. After you get your first ball on, tie a knot at the end for good measure. If you want to tie a knot after each ball you could, but I found that they stayed in place just fine without one. I spaced them about 2-3 inches apart.
3. Once you've strung on all of your felt balls (I tried to keep the order of the colors totallly random) tie a knot on the other end and you're good to go!
4. Get creative and hang it up!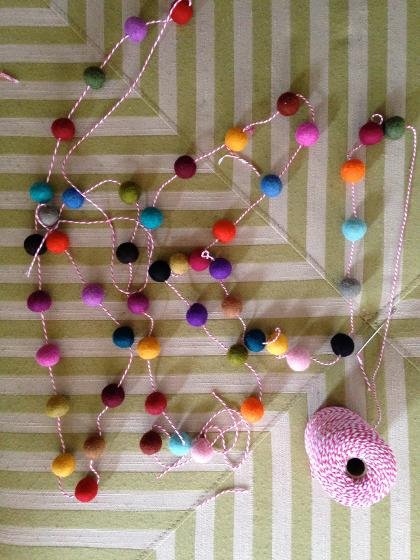 Here is the finished product hanging on the wall of our nursery!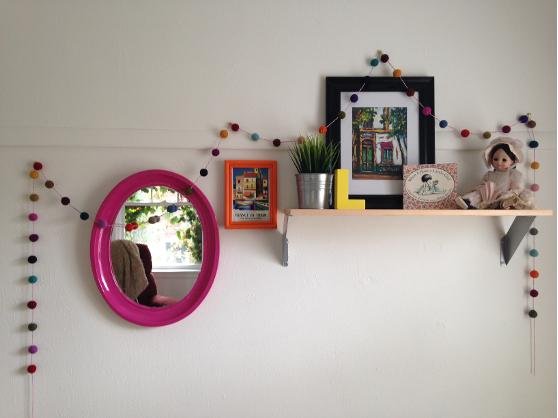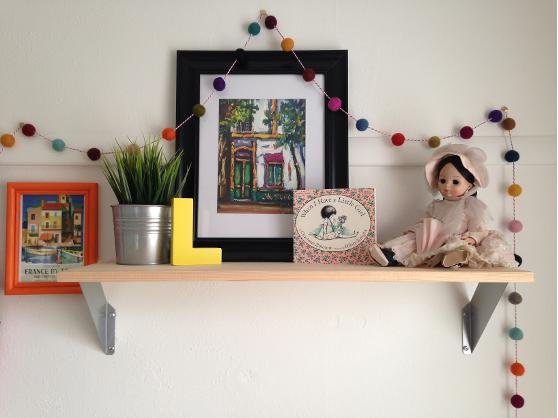 What do you think?
Sort By Blog Topic:
Popular Posts
Subscribe to the Room To Talk Blog
Subscribe to the Room To Talk Blog
Unsubscribe from the Room To Talk Blog