If you're looking for a quick, cheap & easy way to update and freshen up a bedroom in your home without re-painting or wallpapering the whole thing, I've got the perfect solution for you:
Paint the closet door!
Recently we painted our nursery bright white-- I loved the simplicity of it, but my husband thought it looked like a dentist's office (okay, it kind of did). I decided that in addition to bold & colorful artwork on the walls, the room could use another bright pop of color. So I got a little crazy, and decided to paint the closet door. I found an awesome turquoize color at Benjamin Moore (Miami Green), spent 5 bucks on a sample can, slapped a couple coats on the door--- and Voila! I am in LOVE with the result! It is probably my favorite aspect of the entire room! For how much effort it took---- I'm wishing I would have done it even sooner!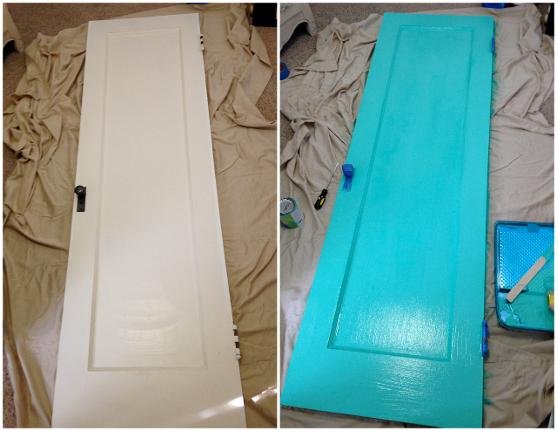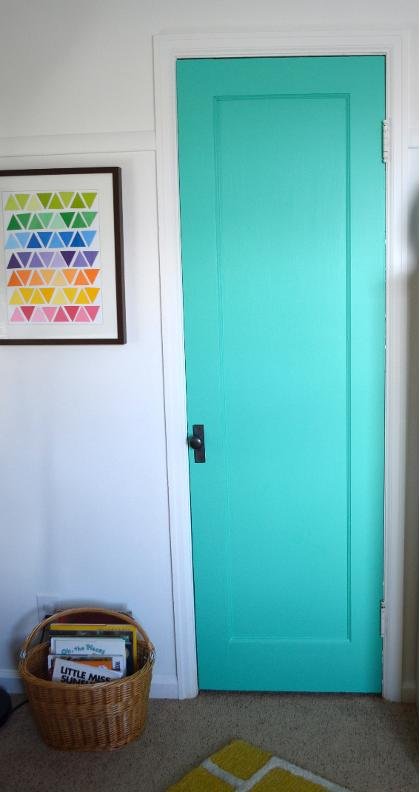 And here are a few other painted closet doors to get you inspired......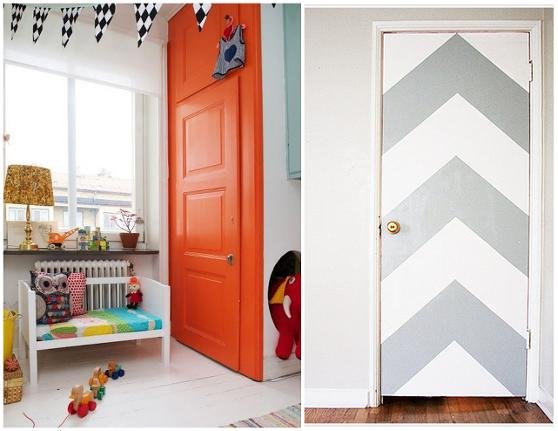 1, 2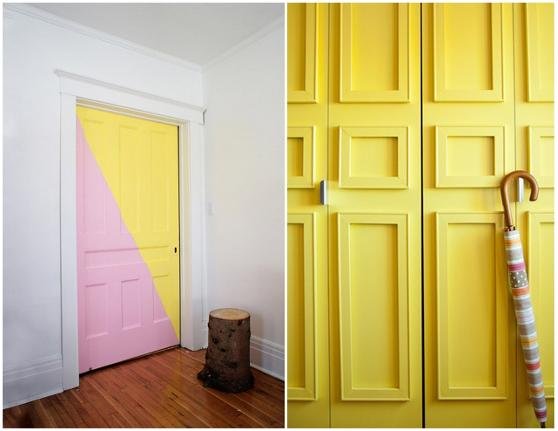 1, 2
Sort By Blog Topic:
Popular Posts
Subscribe to the Room To Talk Blog
Subscribe to the Room To Talk Blog
Unsubscribe from the Room To Talk Blog