Posted by Andie on May 8, 2014
I've never built or remodeled a home before, but just watching family members and friends that have gone through the process has made me tired! From the looks of it, building a home or remodeling your existing home are both difficult- not to mention physically, emotionally, and mentally exhausting! Not everything runs smoothly or goes as planned, and problems almost inevitably arise. On top of that, most projects almost always take much longer than expected, and costs just seem to go up, up, up!!
So why do people go through the misery and heartache if it's such a horrible experience? I'm assuming that in the end, it's ultimately worth all of the blood, sweat, frustrations and tears when you end up in your dream home. Am I right?
So how do you know which route is best for you and your family? Remodel your existing home? Or starting from scratch and building from the ground up? Here are some of the advantages and disadvantages of New Construction vs. Remodeling your existing home....
New Construction: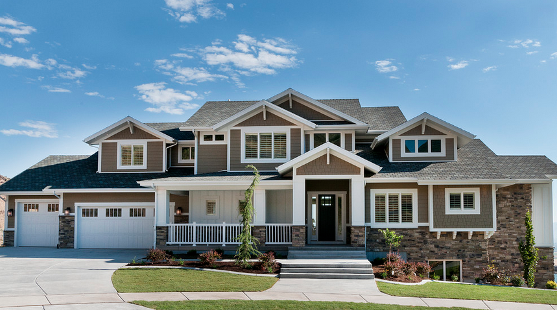 Advantages:
- You can pick the location of the home, and build exactly where you want to live!
- There is something about designing and building a unique, personal space that has never been lived in by anybody else before that is pretty satisfying.
- You can get EXACTLY what you want! You don't have to settle for ugly countertops, an awkwardly shaped master bath, etc. You can completely customize the house plan as to number, placement and shape of rooms, exterior style, and window and door openings.
- New construction can incorporate the newest developments in building materials, technology, wiring, heating and cooling and communication systems, plumbing and other fixtures, and finish materials.
- New materials require less upkeep because of their newness. Wisely chosen, they can be relatively maintenance free for years to come.
- You don't have to live in the mess during construction! You can stop by to check on things, and then go back to relax in a clean house afterwards.
Disadvantages:
- Costs for new construction are almost always higher than the costs of buying existing structures. And these costs just keep rising.
- It almost always takes a lot longer than anticipated. This can cause frustration and problems with moving or current occupancy.
- Depending on where you live during construction, travel to and from the site can be time consuming & tedious.
- The need to oversee the construction, even with a general contractor, is real. The owner should be a part of the process to make sure the quality of the project is satisfactory.
Remodeling: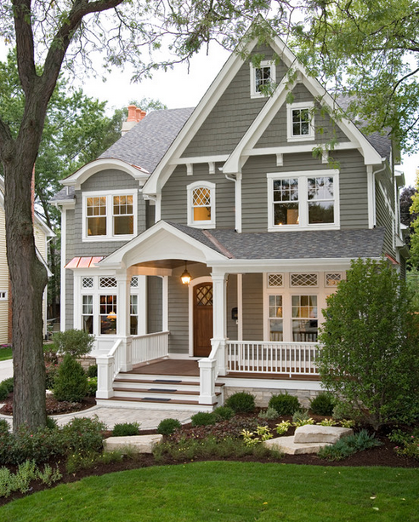 Advantages:
- You don't have to uproot your entire life and relocate! This is a major reason why most people remodel. If you love your neighborhood, friends, schools, proximity to shopping & entertainment, etc. then why move?!
- Changes in an existing plan can take place one at a time, over a long time, with much less pressure to accomplish than new construction. There is time to live with the idea, plan it out carefully, execute it how you'd like to, and control the size or scale of the project.
- Remodels can be accomplished in stages or in parts of the structure and by various individuals or teams.
- The cost may be less than that of new construction (depending on the extent of the remodel, who does the work, and how it is accomplished).
- The area to be remodeled may not dramatically affect living or working in the space.
- You get to keep the features of your home that you love, while upgrading the things that you don't! This way, you can literally create your "perfect" home!
Disadvantages:
- Living in the middle of a mess can be absolutely horrible and is likely to cause all sorts of frustrations. Moving out during a remodel is often advisable, although it requires a lot of effort, and can be very expensive & time consuming.
- The presence of subcontractors in the work or living space leaves you very little privacy and disrputs routines.
- Removing walls sometimes brings big surprises! (For example: hidden fireplaces, rotted floorboards, etc-- these types of things can add a lot of additional costs to the project in order to fix properly.)
- Making decisions and being involved in the project takes a lot of time and energy, and can be stressful.
In your experience, which do you prefer? Building or remodeling??
Sort By Blog Topic:
Popular Posts
Subscribe to the Room To Talk Blog
Subscribe to the Room To Talk Blog
Unsubscribe from the Room To Talk Blog