Summer nights spent roasting hot dogs & marshmallows over a campfire are the best. Don't you think? There really is something magical about a crackling fire- whether it's up in the mountains or in your own backyard. The only downside is the nasty, smoky campfire smell that without fail permeates every single item of clothing and pore on your body. This is especially annoying if you've just washed your hair, don't you think?
The other night we got invited over to a friend's backyard to roast s'mores and have a fire. I threw on some grubby clothes, knowing by the end of the night they would just end up in the washing machine. Bring on the laundry! When we got there, I was shocked to see a cool looking "fire pit" like this....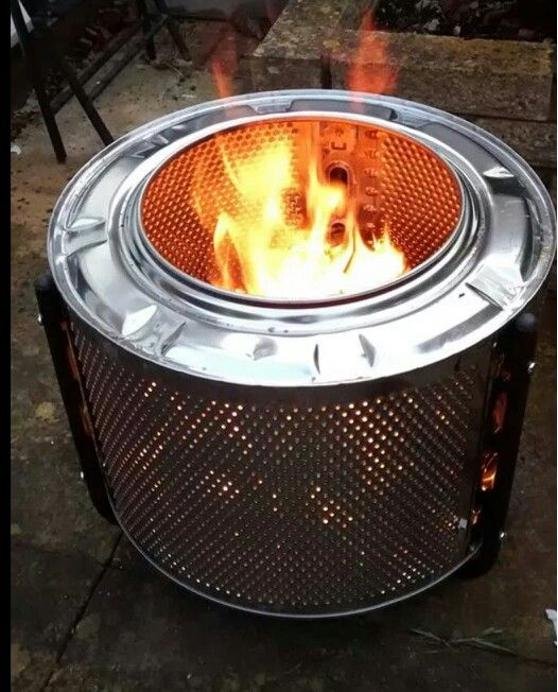 via pinterest
And I was even more shocked when I walked away unscathed from the smoke smell after sitting around this ditty for 2 hours! Incredible, right?! Honestly, you couldn't even smell a hint of smoke on any of us.
Have you seen these? Get the drum of an old washing machine and you've got yourself an awesome fire pit! I'm not sure how it works, but really the smoke output is so minimal it's awesome! So if you're in the market for a new washing machine, put your old one to good use and make yourself a fire pit this summer! There's a great tutorial here.
Popular Posts
Subscribe to the Room To Talk Blog
Subscribe to the Room To Talk Blog
Unsubscribe from the Room To Talk Blog