Posted by Andie on October 31, 2015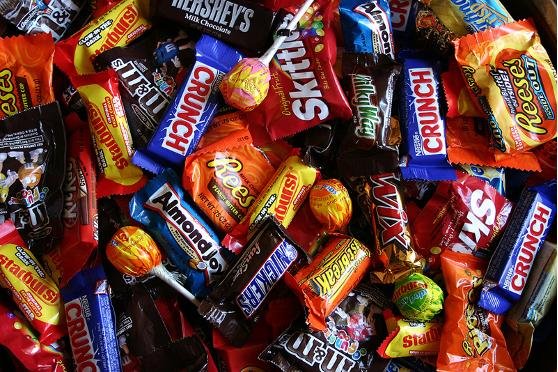 HAPPY HALLOWEEN!!!
After neighborhood trunk-or-treats, family halloween parties, work parties, school parties, and trick-or-treating of course, you are sure to have a LOT of candy on your hands. If you're like me and.....
1. don't want your kids on a total sugar high for the next month
2. have essentially no self-control when you know that Snickers' and Reeses' and M&M's are sitting in your kids' halloween buckets under their beds, and
3. don't really want to gain 10 lbs. from eating candy before the holidays even start
............. then this post is for YOU!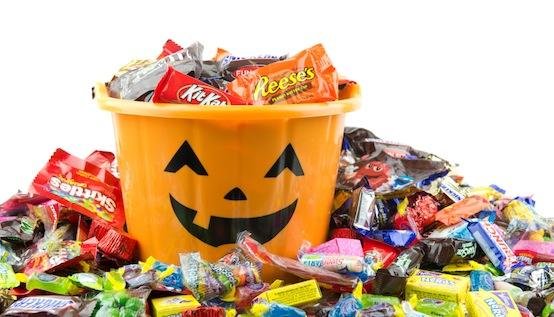 Here are 15 creative things to do with your kids' haul of halloween candy:
1. Tell your kids to pick out 10 pieces they'd like to eat, then throw the rest away!
2. Use it for educational purposes (learning colors, sorting, counting, etc)
3. Make milkshakes
4. Freeze it for later
5. Bake with it (brownies, cookies, etc) and take treats to your neighbors to kick off a month of thanksgiving
6. Save it and use it to decorate gingerbread houses at Christmas time
7. Perform candy experiments
8. Send a care package to grandparents
9. Donate it to a local charity that accepts candy donations (women's shelters, soup kitchens, children's hospitals, nursing homes, etc)
10. Send a package to the troops
11. Build a candy city (use a hot glue gun and a piece of cardboard and let your kids' imaginations run wild!)
12. Fill a pinata for a Christmas party
13. Make your own trail mix
14. Let your kids exchange their candy for something else- like a book, movie or game
15. Take it to your work and leave it in the break room
Popular Posts
Subscribe to the Room To Talk Blog
Subscribe to the Room To Talk Blog
Unsubscribe from the Room To Talk Blog