Posted by Andie on October 3, 2015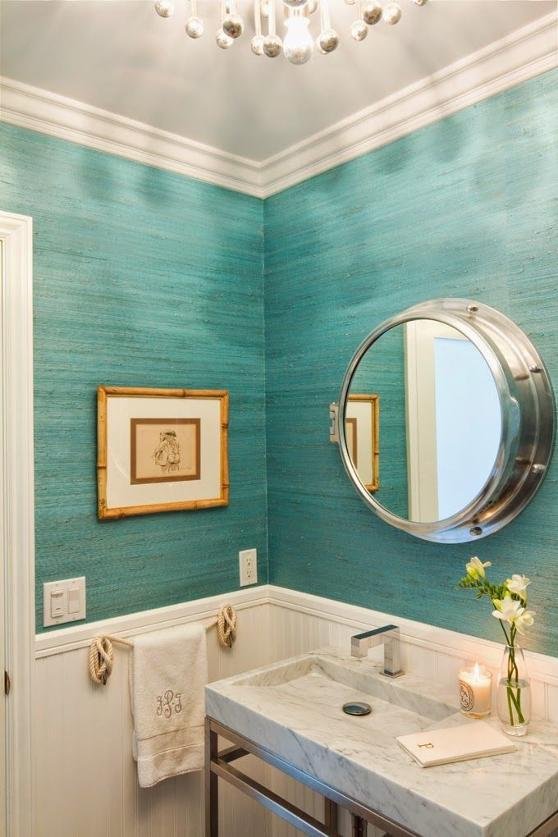 via pinterest
Did you know that people have been using wallpaper since the 1700's? Of course back then only the social elite were accustomed to such a luxury, but today wallpaper is affordable and easily accessible to the masses. Over the past couple years, grasscloth wallcoverings have had a huge reawakening in the design world. While the textured panels are very gorgeous and add a whole lot of style to any room, they also require a lot of TLC. Read on for some answers to frequently asked quesitons about grasscloth if you're thinking about installing it in your home...
What exactly is grasscloth wallpaper?
"Grasscloth" can be natural or man-made, and typical materials such as hemp, reed, arrowroot and jute are used. Natural grasscloth is made from a very intesnive process of combining sea grass strands and thin cotton, then backed with rice paper. Grasscloth wallpaper is hung in panels (typically vertically), and is colored by natural dyes (there is no exact color matching and ordering several rolls of grasscloth can give you several different color variations).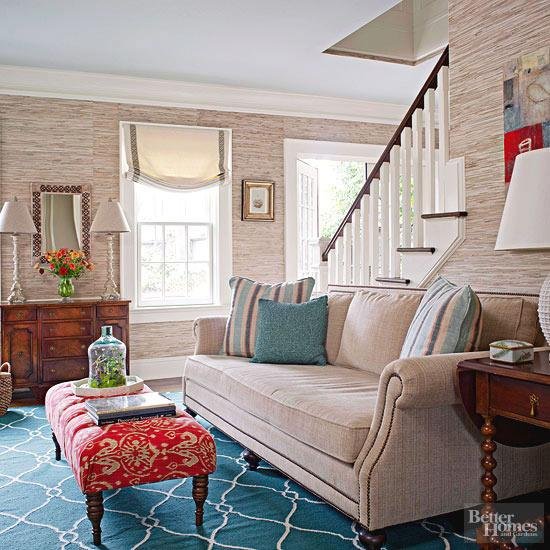 via bhg
Where should I hang grasscloth wallpaper in my home?
Grasscloth is basically a very high maintenance wallpaper. Because of its fragile structure, it's very easy to damage. It is also very absorbant, which means that simply wiping it down with a wet sponge can ruin it. For these reasons you want to avoid hanging it in any high traffic or moist areas in your home. You're going to want to stay away from bathrooms (think about the potential water problems with a tub, shower, or toilet! As a side note: half bathrooms might be doable, depending on your family situation and the amount of use the bathroom gets.), kitchens (can you imagine trying to clean off the food splatters?) or busy hallways. I think the ideal place for a grasscloth wall would be a formal living room, an office, or perhaps a master bedroom.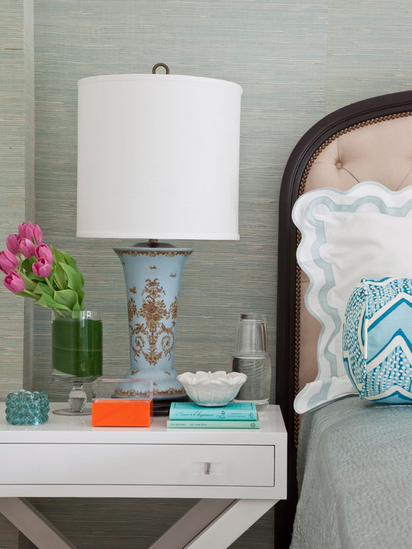 via houzz
How do I clean grasscloth once it's hung?
The only way to safely clean grasscloth is by dusting with a dry paper towel, or lightly vacumming. Remember, no water whatsoever! Also, keep in mind that the grasscloth can also absorb smells (think food, cigar smoke, etc).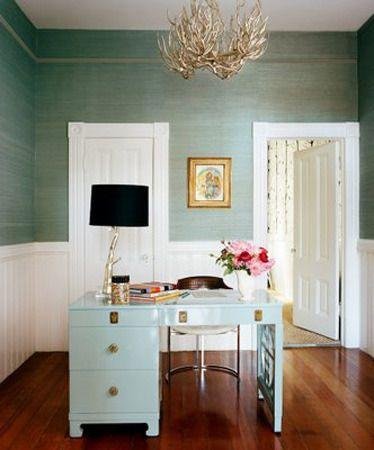 via pinterest
What do I need to know about the process of hanging grasscloth?
Hanging grasscloth is not for the weak of heart! It can be a very timely, care intensive process. Like all wallpaper, grasscloth must be adhered to the wall, but again, due to its delicate nature, it has to be hung with non-staining pastes. Also, the seams between the panels are very difficult, if not impossible to conceal when hanging. There are video tutorials online that you can find to help you if you want to try to DIY, but unless you really know what you're doing, my advice would be to hire a professional to do the job. Grasscloth tends to be a lot pricier than regular wallpaper, and it's not an investment you want to have flop because you tried a step by step approach you found on pinterest. (Leave the pinterest fails for cheaper projects:)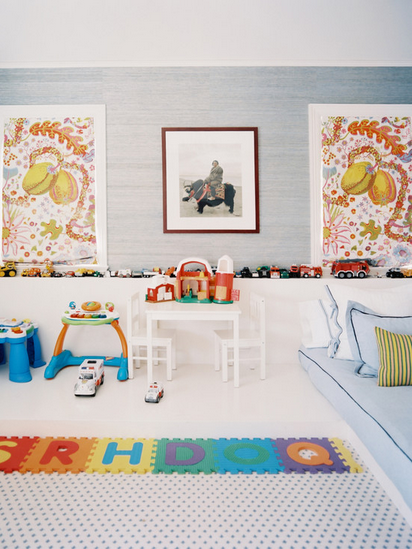 via houzz
So why would anyone want grasscloth in their home?!
This is probably what you're asking yourself right about now if you've made it this far through the post! While hanging it up and caring for it once it's hung isn't exactly what I'd call low maintenance, you can't argue with the fact that it looks amazingly beautiful. As long as you know what you're getting into, and are thoughtful and careful about what kind of room you are hanging it in, I say go for it!
So what do you think? Would you dare hang grasscloth in your home? And if you already have grasscloth hung in your home, what are some of the do's and don't s you've learned along the way?
Sort By Blog Topic:
Popular Posts
Subscribe to the Room To Talk Blog
Subscribe to the Room To Talk Blog
Unsubscribe from the Room To Talk Blog