Posted by Andie on October 22, 2015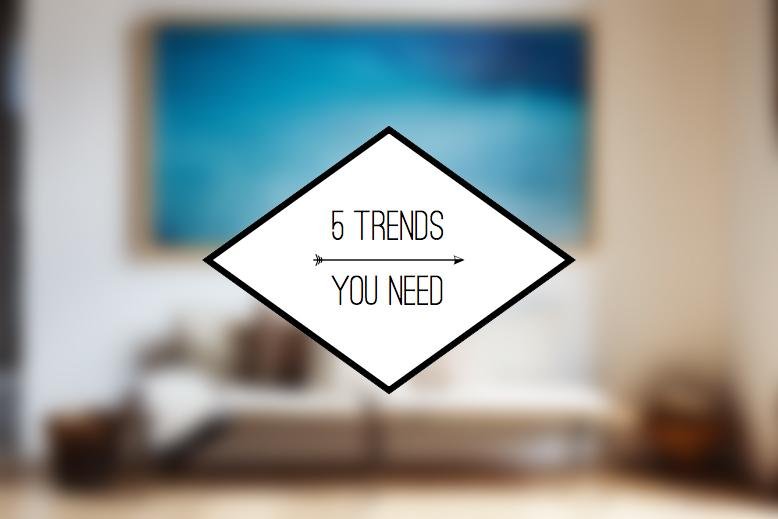 Last week I told you what 5 Home Decor Trends you needed to ditch ASAP, but today I've got my rose colored glasses on and we're focusing on what's hot and new and awesome! Yes, trends are always evolving and changing, but that doesn't mean you shouldn't embrace them whole heartedly! Just be prepared to eventually say goodbye:) Here are 5 Home Decor Trends that you need to know about right now...
1. Rethink your Runners
Runner rugs are nothing new. They've been around the block for a long time. But here's the thing- runners have traditionally been banned to long, dark hallways, and it's high time they start getting a little more recognition! Try placing runners in other long narrow spaces in your home, ideally a kitchen or bathroom. Not only is it a perfect fit, but you'll get a lot more rug area than you're used to!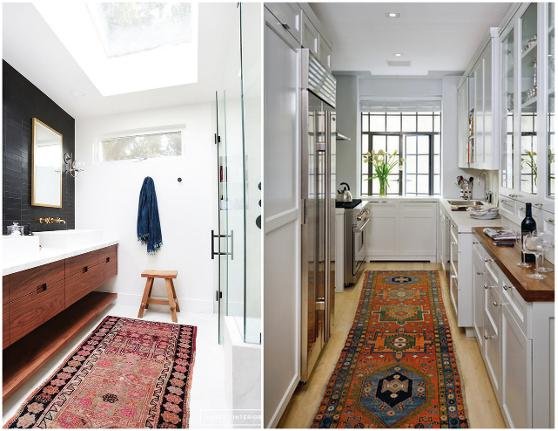 1, 2
2. Go Big or Go Home
While I'll always be a sucker for a perfectly manicured gallery wall, these days less is more. The hot current trend is supersizing your art. I must admit, I love how it looks. Think large! Instead of hanging 10 smallish photos over your sofa- opt for a giant piece of art that will stand alone.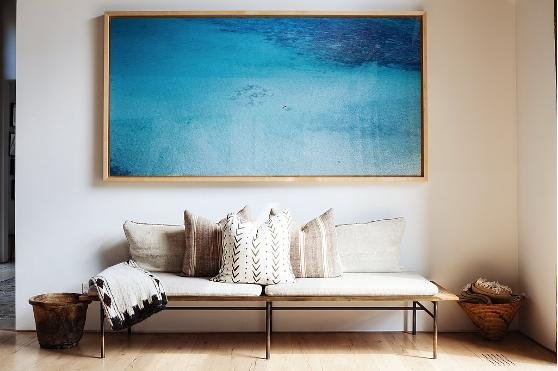 via pop sugar
3. Paint Your Trim

Accent walls might be a thing of the past, but when it comes to accent trim? DEFINITELY IN! So pick a color, any color, and slap it onto your trim for a whole lotta' added oomph! I personally love the look of black trim in a white room- the contrast between light and dark really energizes the space, conveniently hides imperfections and scuff marks, and highlights the view out the windows.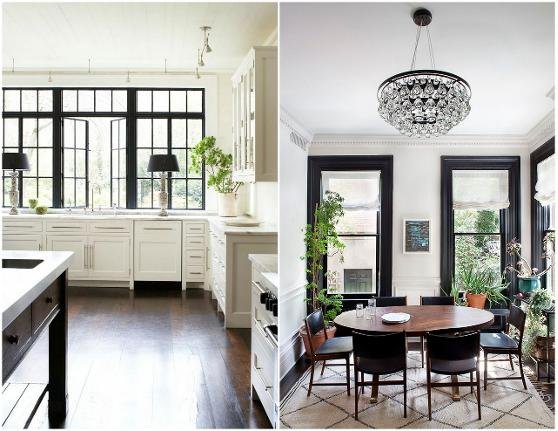 1, 2
4. Expose Your Shelves

Open shelving doesn't seem to be going anywhere soon. It's lovely, and everyone is doing it. If you're like me and the idea sort of stresses you out (hello, the inside of my kitchen cupboards aren't organized to perfection), consider starting small. Before you rip out all your cupboards and go crazy with the idea, hang one shelf up in the corner to test out the concept to see if it's your cup of tea.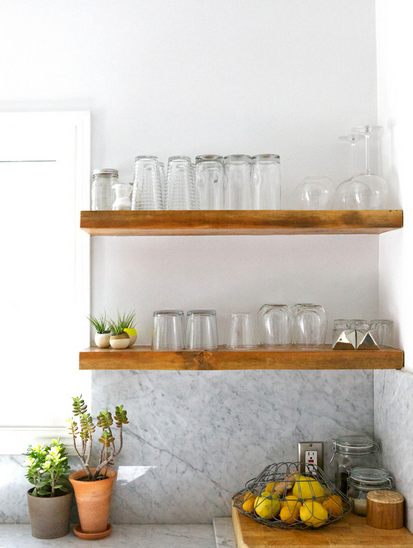 via houzz
5. Say Yes to Animal Artwork
Last week we talked about the fact that faux animal heads and antlers on the wall are headed out, but frame a picture of a parrot (or any animal really) and throw it up on your wall and you'll be setting the trend in your neighborhood! I don't make up the trends folks, I'm just reporting on them. For whatever reason, there is a huge trend towards funky animal artwork and photographs right now. The quirkier, the better!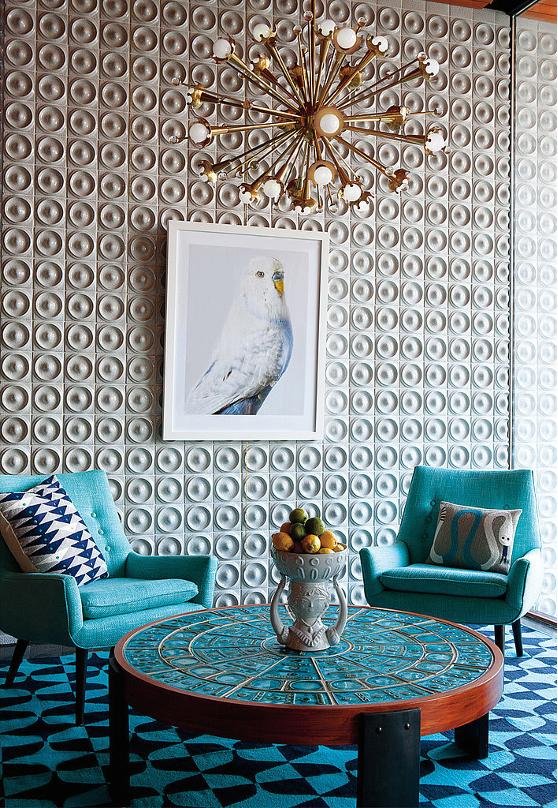 via pop sugar
What do you think? Love these ideas? Hate them? Let me know!
Popular Posts
Subscribe to the Room To Talk Blog
Unsubscribe from the Room To Talk Blog