Posted by Andie on October 18, 2015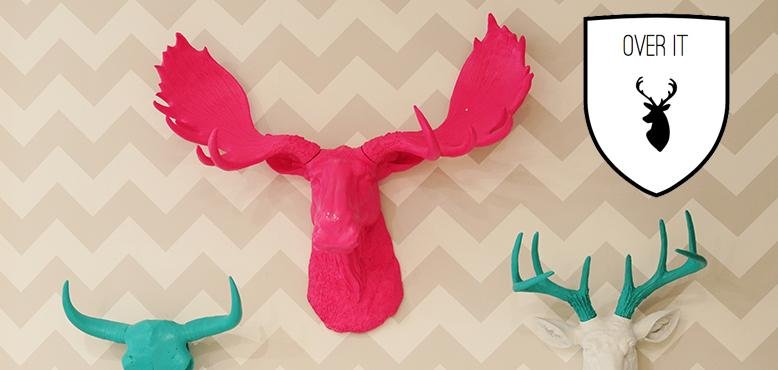 Interior design trends are like junior high boyfriends. They come and go so quickly and when you look back on them later in life you cringe in disbelief and wonder 'what was I thinking?'. Like most Junior High relationships, trends are exciting and awesome when you're in the thick of it all, but eventually they run their course and you move on to greener pastures.
Take note- the most important point here is that we all moved on!
Here are 5 Interior design trends that were lovely while they lasted, but it's time for all of us to drop them to the curb. I know it can be hard to let go, but I promise you're better off without them anyway! And if you're really depressed about the fact that these trends are donezo just remember the junior high mantra that is plastered all over lockers and notebooks "Don't cry because it's over. Smile because it happened!" #worstquoteever #thankheavensjuniorhighisover
1. Chevron
If you didn't fall in love with the chevron pattern and decorate with it all over your house, you are most definitely an anomaly. I for one was OBSESSED with chevron, as was 99% of America. For a while it was the coolest, newest trend around...... but it's amazing how fast it went from darling to overdone. We all loved it while it lasted, but let it go ASAP.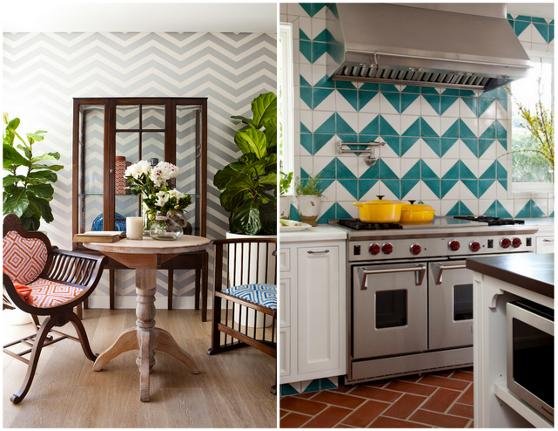 1, 2
2. Taxidermy, Antlers and Faux Animal Heads
Again, I must admit I totally jumped on this band wagon. It was so cool! But if you really think about it, the whole idea of hanging animal's heads (real or fake) in your living room or above your bed to watch you sleep is totally creeeeeeeepy. And gross. Unless you're a hunter and were hanging your trophies long before it became trendy to do so, take the animal heads down and hang a painting up instead.
3. All White Interiors
I'm not so sure this is a trend normal people are actually pursuing, or if it's just super cool in magazines and on pinterest...... but either way it's got to go. When it first started showing up the designy part of me loved the crisp, fresh look of an all white room. But the longer this overexposed phenomenon continues, the realistic part of me screams that it's TOTALLY RIDICULOUS in every way. I mean, what king of human being could (or would want to) live in such a perfectly sterile white environment all the time?! Be realistic. Who doesn't want a little color in their life anyway?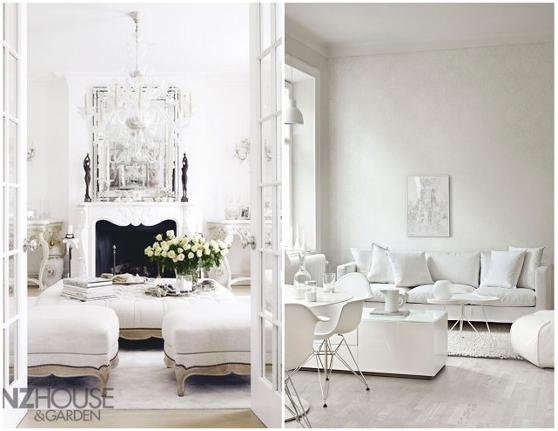 1, 2
4. Wall decals
Alright, since I'm being frank here, I'm just going to admit that I never really understood this trend from the get go. A lot ot of people, perhaps yourself included, loved wall decals, and they graced living rooms, kitchens, nurseries, bathrooms (do we really need a wall decal telling us to wash our hands?), bedrooms, etc. I only wish I had invented them myself, because I would have made a killing. That being said, please take them down pronto.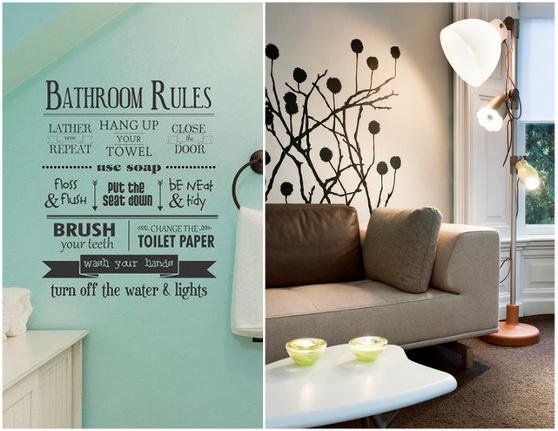 1, 2
5. Posters with catchy sayings hung as artwork
Totally guilty. And it was so quirky and fun! If you think about it, the idea that a poster with a catchy saying in a hip font can even be classified as 'artwork' is a little silly. Am I right? Now before you start throwing rocks at me- I love inspirational quotes! Let's keep them on our magnet boards and in our quote books and off our gallery walls.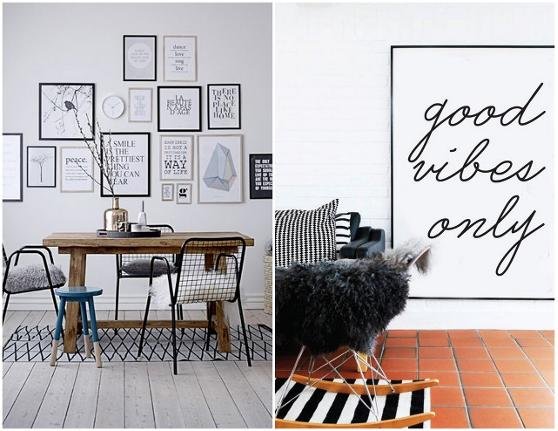 1, 2

Okay I know that I said five trends in the begining, but I'm on a roll so I'm adding a sixth.

6. Keep Calm & Carry On Paraphernalia
You guys. Have you read the story about how this catchy phrase came around? It's totally inspiring and wonderful. I love it! I totally bought a Keep Calm & Carry On Poster and secretly, even though I'm over catchy sayings printed on posters, I still really like it in an obscure location in my home because I love what it represents. But honestly, let's work on finding a new phrase, people! And worse than the original are the spin offs. If I see one more 'Keep Calm and Eat Cake', 'Keep Calm and Go Shopping', 'Keep Calm and Hug Your Dog' phrase on a wall, t-shirt, cup, card or bumper sticker I am going to really lose it. What did we do as a society before we had little reminders everywhere we looked telling us to keep calm? It's amazing we even survivied.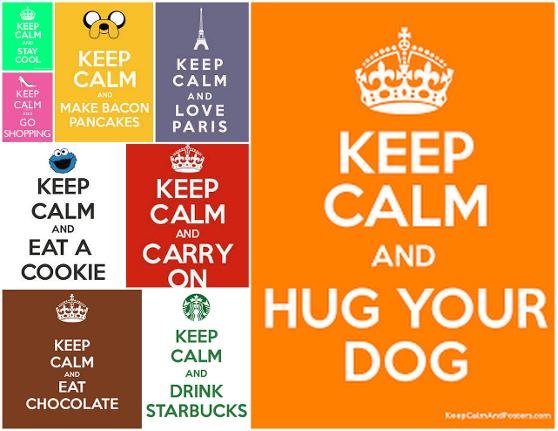 via google
Alright I'm finished now:) Hope nobody hates me! Let me know if you agree or disagree with my thoughts on the above trends, and also if I missed any current trend that you feel has got to go!
Popular Posts
Subscribe to the Room To Talk Blog
Subscribe to the Room To Talk Blog
Unsubscribe from the Room To Talk Blog