Posted by Kerry on October 6, 2015

It takes a special balance of sweets & savories to go the long haul on Halloween. This is why you have to start off with a good base layer of dinner before you tackle your kids candy haul. Usually we order a pizza and have some good snacks to eat while we wait for trick-or-treaters and this year we are going to make some ghost tortilla chips and guacamole as an appetizer. I did a trial run last night and it was easy and delicious so I wanted to share it with you!
Step 1: Turn your oven on to 350F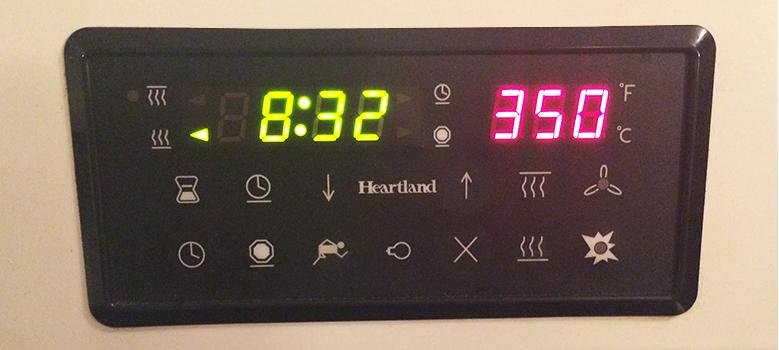 Step 2: Spray your favorite cooking spray on some pans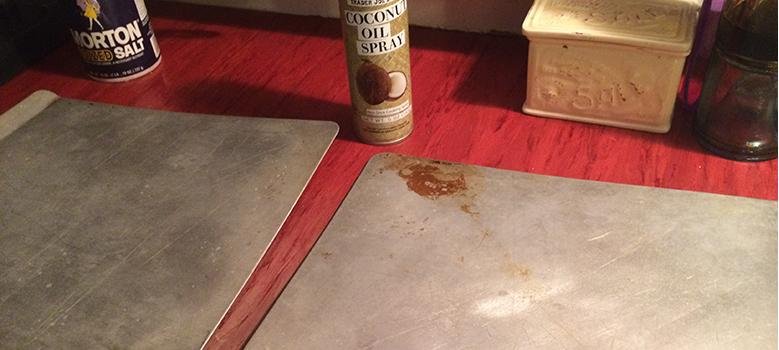 Step 3: Cut out Halloween shapes with scissors or cookie cutters & decorate using food coloring & a q-tip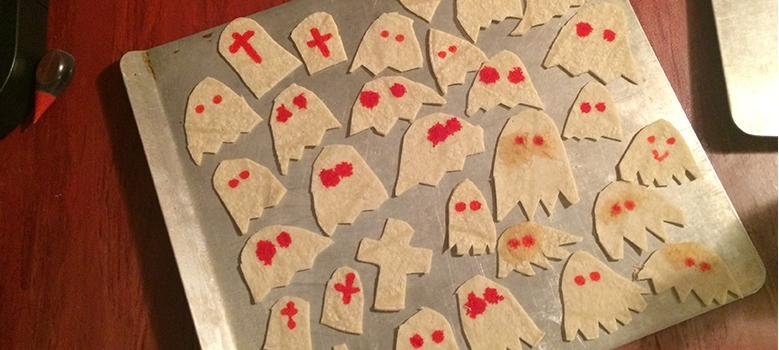 Step 4: Sprinkle with salt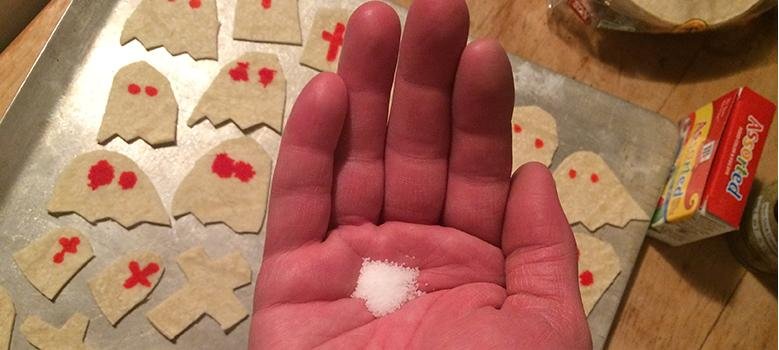 Step 5: Pop those babies in the oven for 6 minutes.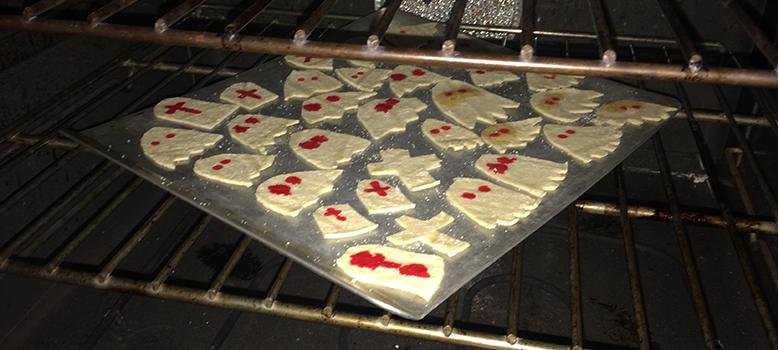 Step 6: After 6 minutes flip the chips over and put them back in for 6 more minutes or until they start to brown.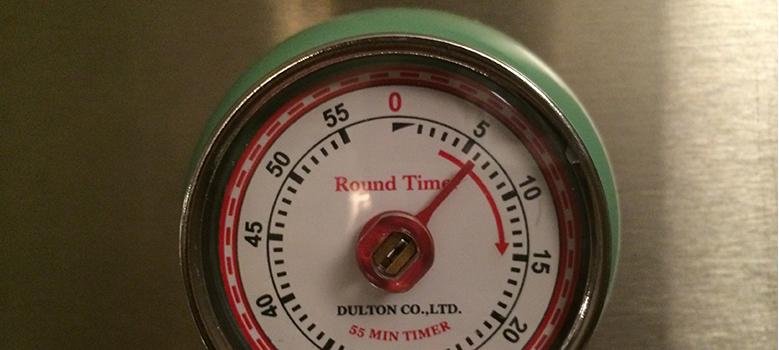 Step 7: Take them out and eat them!!!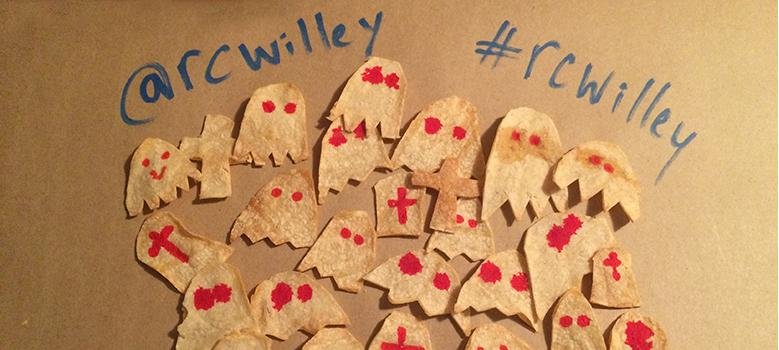 Honestly this was VERY easy and actually quite delicious. My daughter loved the look of the chips and we finished these off within minutes. They really smell and taste amazing compared to store bought chips and being able to eat them warm is an awesome bonus. I have included a recipe card below if you want to add it to your pinterest or instagram. Just right click or drag to save. Stay tuned to the Room to Talk blog for other fun Halloween DIY ideas!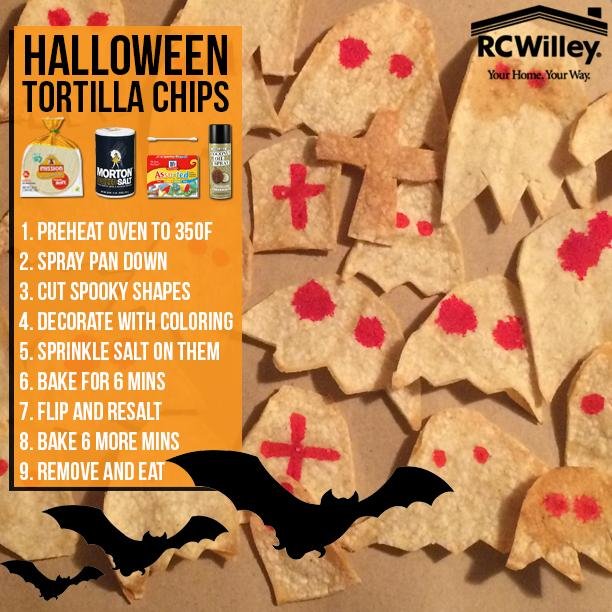 Popular Posts
Subscribe to the Room To Talk Blog
Subscribe to the Room To Talk Blog
Unsubscribe from the Room To Talk Blog