Posted by Andie on November 23, 2015
So you got your Thanksgiving food assignment and you're in charge of the veggie/relish tray this year.
You're either feeling....
A. Totally stoked you've been given such a minimal role to play when it comes to the food- SCORE!
or B. Slightly offended because this must mean your family doesn't trust you (or your cooking skills) to be in charge of something more serious, like the stuffing or homemade rolls.
If impressing your family is your desire this Thanksgiving, just know that you can still produce the hit of the party with something as simple as a veggie tray! How, you might ask? Let me introduce you to the Turkey Veggie Platter.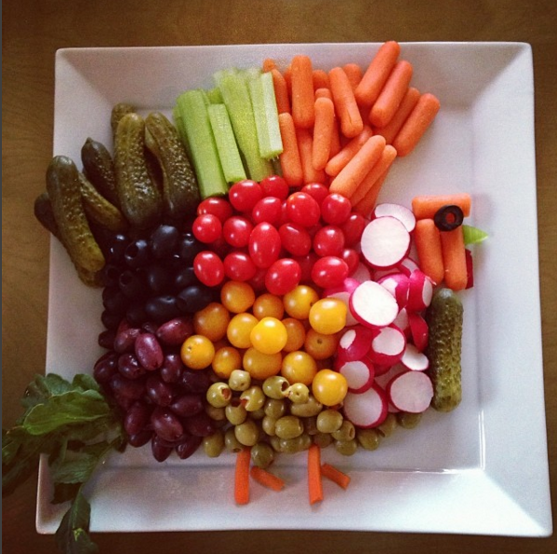 If food could ever be considered adorable, I think this would be it. I made it a few years ago (with the help of pinterest- can't take all the credit here!) for Thanksgiving dinner, and let me tell you, everyone loved it! So get creative this Thankgiving and make something more than just a mediocre veggie tray! Looking at the turkey is pretty self explanatory when it comes to making your own, but check out these Turkey Vegetable Platters for some more inspiration!
Popular Posts
Subscribe to the Room To Talk Blog
Subscribe to the Room To Talk Blog
Unsubscribe from the Room To Talk Blog