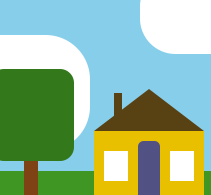 Posted by RC Willey Community on June 2, 2015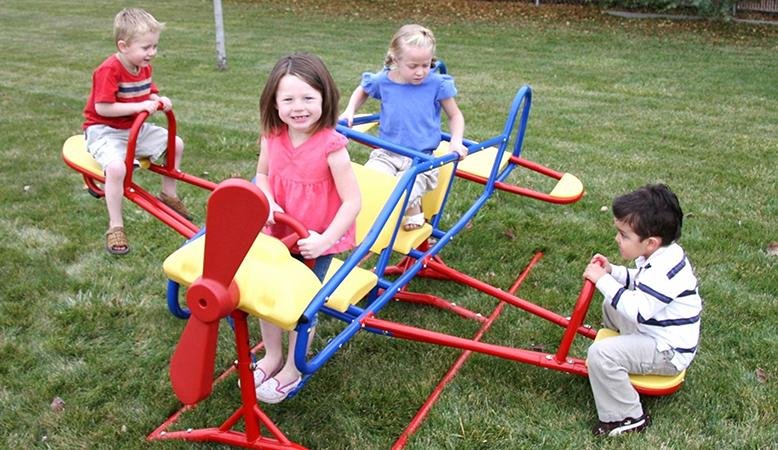 The kids are almost out of school and long summer days are ahead of us. Don't spend a fortune on trips to amusement parks or the beach. Instead, make your backyard the place where your kids (and maybe even the whole neighborhood) want to hang out this summer. Check out these simple additions to your backyard that will be a ton of fun for your kids, while you create great family memories!
Take flight with this see-saw! I've never seen a see-saw (or teeter-totter depending on where you grew up) like this before! The Ace Flyer Double Teeter-Totter Airplane can seat up to seven children and the see-saw motion can go up-and-down or side-to-side. The details on this are really fun, too--an interactive dashboard, spinning wheel, and of course the propeller. How else would they take flight? The Ace Flyer is durable, made of powder-coated steel and HDPE plastic, which means it won't fade or rust, and your kids won't get splinters when they play on it. This product looks so good, you won't mind letting it hang out in your backyard even when your kids are grown! And don't worry, even though it is strong enough for seven kids, it's still easy enough to move when you need to mow your lawn.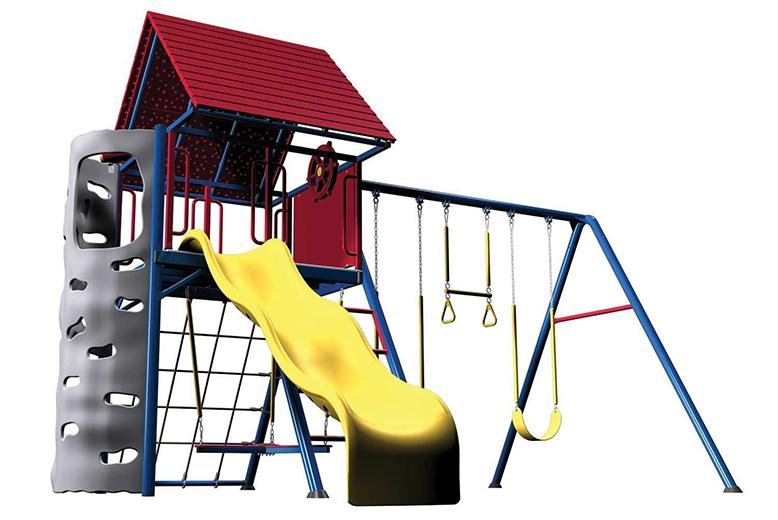 Invest in a playset that will grow with your kids! The Adventurer Heavy Duty Metal Playset with Clubhouse takes a few hours to set up, but will provide your kids with years of fun! There are so many activities to keep your children entertained including two belt swings, a trapeze swing, a propeller swing, a climbing wall, a cargo net, an activity chalkboard, a wavy slide, and a lookout deck with oversized binoculars! Your kids will basically have their very own backyard playground. This playset also has overwhelmingly positive reviews from families who have purchased it. One reviewer even reported that his teenagers still have fun on the swings!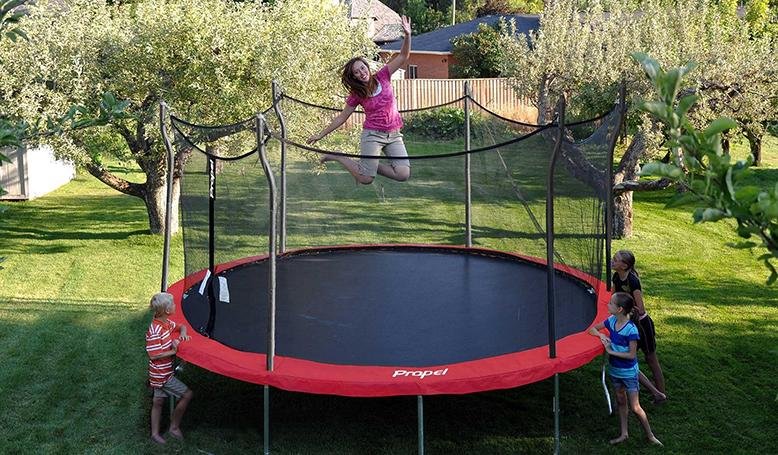 Jump for Joy and get some great exercise while you're at it! Have you been on a trampoline as an adult? It's still as fun as you remember from childhood, but now it's also exhausting! Trampoline parks are popping up all over the country and one of their main offerings is high-intensity workouts for adults. Who knew? Back to your kids though! The Propel 14' trampoline with enclosure will not only provide your children with hours of fun, but it can also keep them safe. The impact absorbing response system ensures that even if your child hits the enclosure, they will feel a soft, yet absorbent response. Additionally the thick sure-lock safety pad is firmly held in place and can withstand any weather.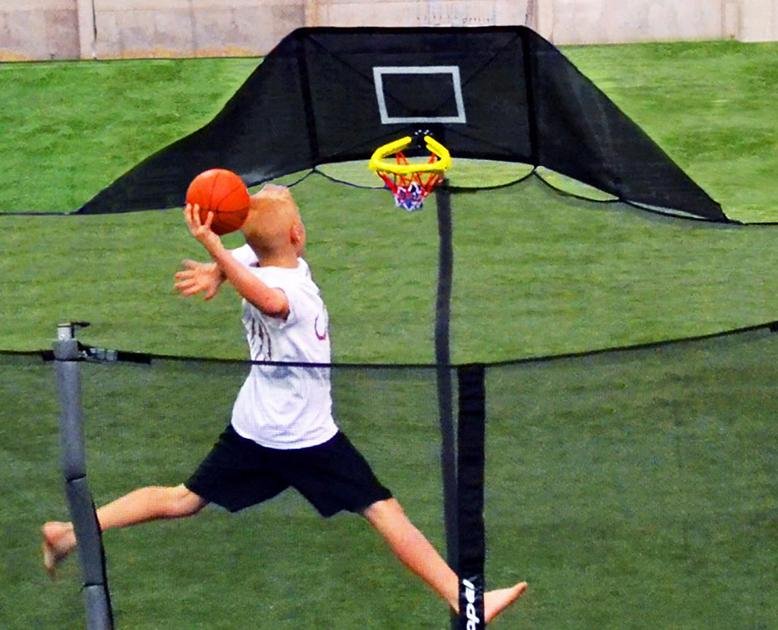 To add an extra fun element to your trampoline, check out the Propel Jump-N-Jam Trampoline Basketball Hoop and perfect your slam dunk!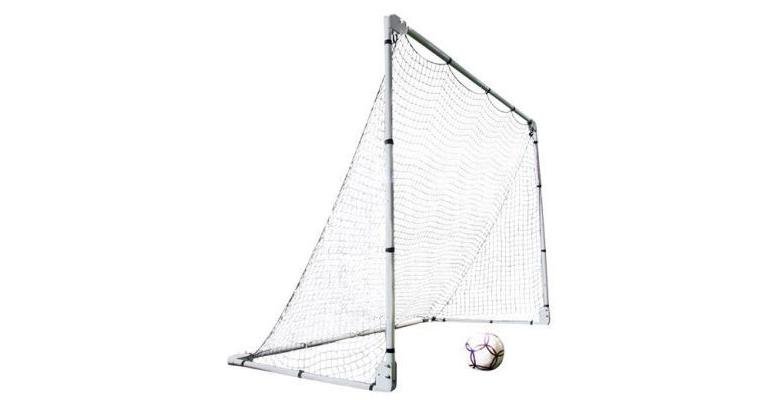 Enjoy some friendly competition and hone those soccer skills while teaching your kids about good sportsmanship with this portable soccer goal. Friendly games of soccer in the backyard will help the whole family get in a ton of exercise while having a great time. Just remember to have some healthy, homemade popsicles on hand to help everyone cool off afterwards!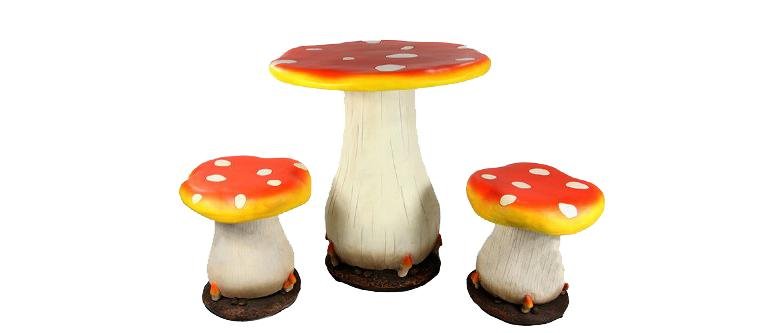 Create a kid-friendly spot for picnics! I love this adorable mushroom table and seats. It will add a colorful and fun element to your backyard and provides a great spot for your kids to enjoy lunch or just enjoy a good book. Either way, you won't have to work hard to convince them to get some fresh air and their daily dose of vitamin D!
Make the most of this summer and encourage your children to ditch the video games and get outside and play! Just don't forget the sunscreen! I'm Danielle Hegedus and if you want more ideas and inspiration, head to Modernize.com.
Popular Posts
Subscribe to the Room To Talk Blog
Subscribe to the Room To Talk Blog
Unsubscribe from the Room To Talk Blog