Posted by Kerry on June 12, 2015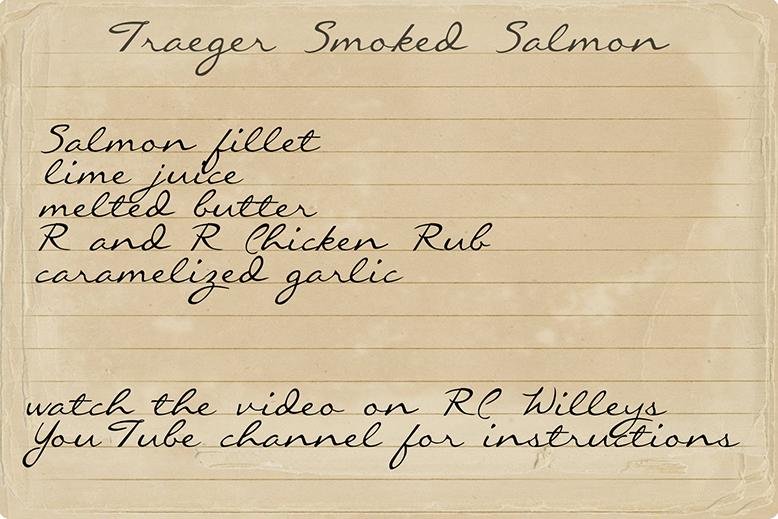 Welcome back to another episode of the #rcwilleycommunity. This recipe was provided by Rod & Roger of R&R BBQ in Salt Lake City and it was absolutely delicious. I am a big fan of salmon and I usually cook mine on a gas grill with a cedar plank. That was my favorite way to cook salmon until I had this version on a Traeger Grill.
With the right amount of smoke, caramelized garlic, butter and lime juice, the fish alone would have been an outstanding treat - but when you add the pineapple salsa...whoa. I can't even think about it because I know my lunch consists of peanut butter sandwiches.
This was a tremendously easy recipe to make and I am sure it will become a standard recipe for your smoker. Big thanks to R&R BBQ for their time and to their brother-in-law, SalmonDog, for the recipe. He definitely earned that name. If you have a moment please subscribe to our YouTube channel, leave a comment and like the videos. This will notify you when a new video becomes available and if you like BBQ or baking we have a bunch more videos on the horizon. Thanks again and happy cooking! Watch the video and print out these recipe cards!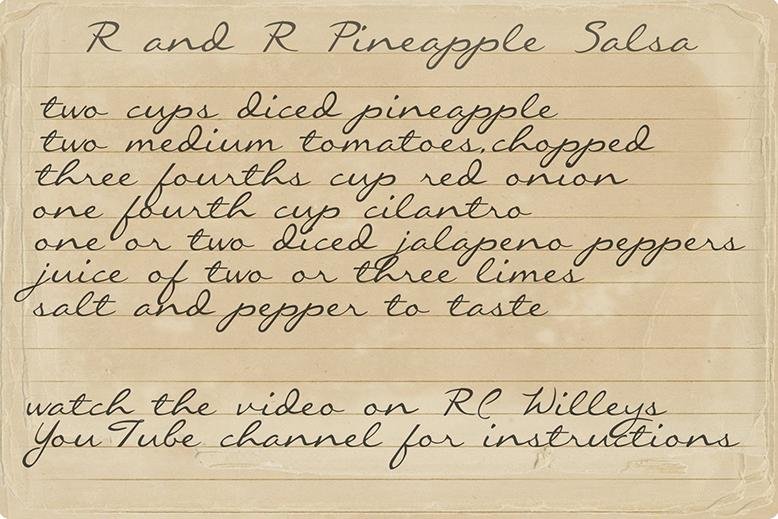 Popular Posts
Subscribe to the Room To Talk Blog
Subscribe to the Room To Talk Blog
Unsubscribe from the Room To Talk Blog