Posted by Kerry on June 24, 2015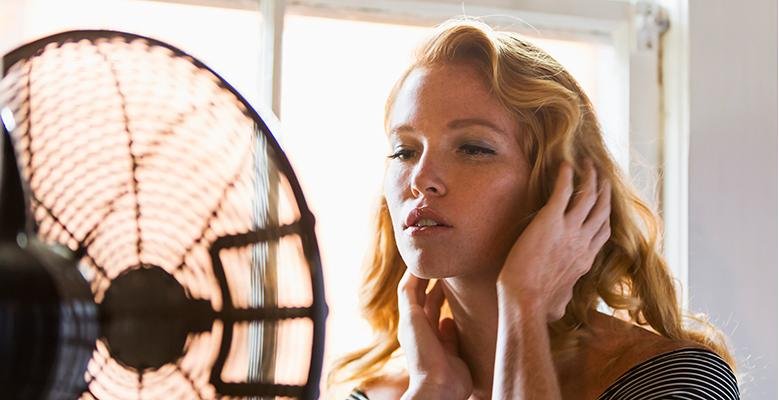 As of Sunday, June 21, it's officially summer, but for many of you it has probably felt like that for at least a month or longer. Are you tired of sleeping on top of the sheets? Tired of taking that cold shower right before bed? Tired of having box fans blowing hot air all over you? It's time to take care of yourself and get some air conditioning!
I lived on the East Coast for years without air conditioning and I remember the year when we finally invested in a window unit and it was life changing. We would come home from work and all huddle in one room, from dinner until bedtime, and it was glorious sleeping under the covers again. I want this for you and your family, so let's take a look at some air conditioning options. RC Willey sells two main forms of air conditioners: evaporative coolers and refrigerated coolers (what most of us call a/c or hvac).
Evaporative coolers, also known as swamp coolers, are a unique cooling system for dryer climates, which is why they work so well here in the West! They are inexpensive to purchase and inexpensive to operate and we employ one to cool our home in Salt Lake City. An evaporative cooler works by adding water vapor to the air which lowers the temperature of the air. If you have ever turned on your sprinklers at night and felt an adjacent area of the yard feel much cooler than before, this is the same concept. Many people ask me if our evaporative cooler can get as cool as air conditioning and the answer is yes! We leave ours on overnight and every morning I wake up with the comforter over me. I would say our overnight temperature probably dips into the 60's, which I love for a good night's sleep. As with most things in life the evaporative cooler has pros and cons.

The pros of evaporative cooling are:
Inexpensive cost of entry
Lower cost to operate over refrigerated cooling
Adds moisture to dry air
No special refrigerants needed, just water
Few parts to maintain
The cons of evaporative cooling are:
Not as efficient in humid climates
Has an optimal temperature operating threshold (happiest under 100°F)
Need to mointor water input

Refrigerated coolers, aka a/c, are the types found in your vehicle, window unit or home's central system. I won't bore you with how they work, we all know they can work very well in a variety of conditions including high humidity environments.
The pros of refrigerated cooling are:
Colder potential air temperature than evaporative air coolers
More consistent temperature due to thermostat
Not affected by excess humidity
Quieter operation at source
The cons of refrigerated cooling are:
Higher electrical operating costs
Need to use a window for install (insects, intruders, less attractive)
Uses special chemical refrigerant
So it's really up to you! If you live in an arid climate like Utah, you have at least two options to consider, and my best piece of advice is to overbuy for your room. If your room size is on the upper end of what the air conditioner can do, then definitely buy up a size. I have had window units in the past that just couldn't cool off the area I needed and owning an air conditioner like that is a frustrating and unsatisfing purchase. If you don't think you can afford a larger unit, consider financing options at RC Willey.
Sort By Blog Topic:
Popular Posts
Subscribe to the Room To Talk Blog
Subscribe to the Room To Talk Blog
Unsubscribe from the Room To Talk Blog