Posted by Kerry on September 9, 2015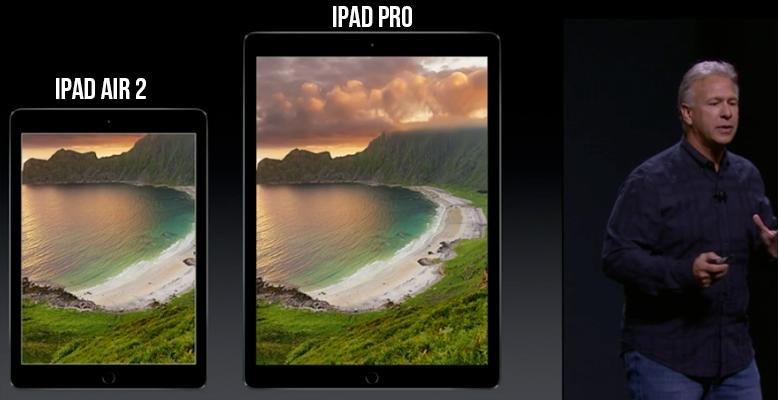 In today's Apple Event, Apple announced the iPad Pro, the next level of iPad for your home or office. The iPad Pro is the most capable and powerful iPad ever created by Apple.
It has a huge 12.9" diagonal screen, and a fullsize digital keyboard - but just in case you don't like typing on a screen Apple is releasing the Smart Keyboard ($169), a detachable physical keyboard that plugs directly into the iPad Pro via a new connector system.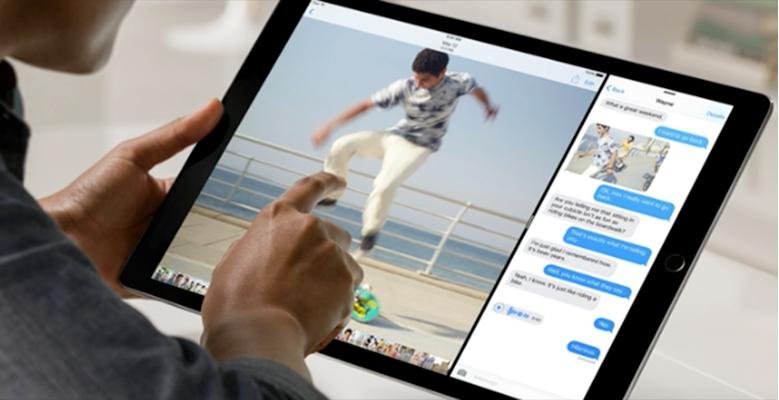 The Apple iPad Pro has a 2732 x 2048 resolution which adds up to 5.6 million pixels. This is more pixels than a 15" MacBook Pro with Retina Display meaning it is even more crisp and beautiful than before. This display has a variable refresh rate which will save you energy while watching a movie and its graphic processor is 2x faster than before, making gaming even more immersive.
It has a super sensitive multi-touch display that allows touch and pressure input which will give you new gestures as well as a superior drawing and painting experience. The Apple iPad Pro also has a 4-speaker audio system that auto-balances depending on how you are holding it. You can easily connect accessories through it's new connector system which transfers power as well as data bi-directionally.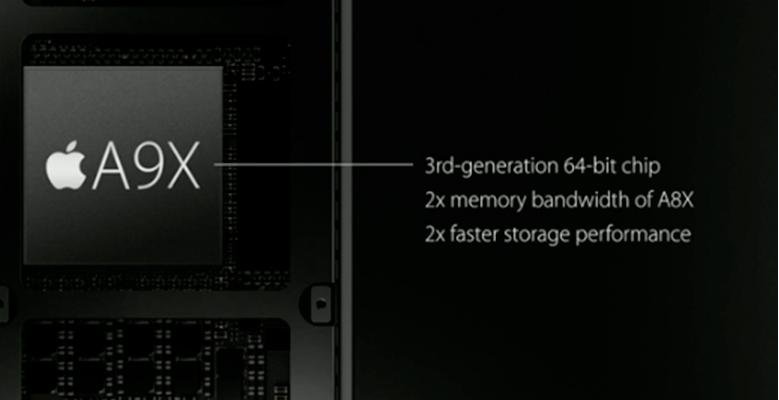 The Apple iPad Pro will offer desktop-class performance, an 8-megapixel camera, 10 hours of battery power and the A9x chip. It will be available in silver, gold, and space grey and will retail at $799 with 32gb memory and $949 with 128 gb of memory.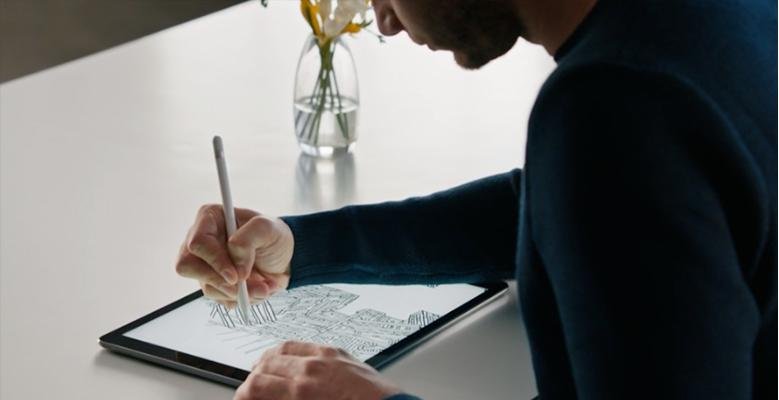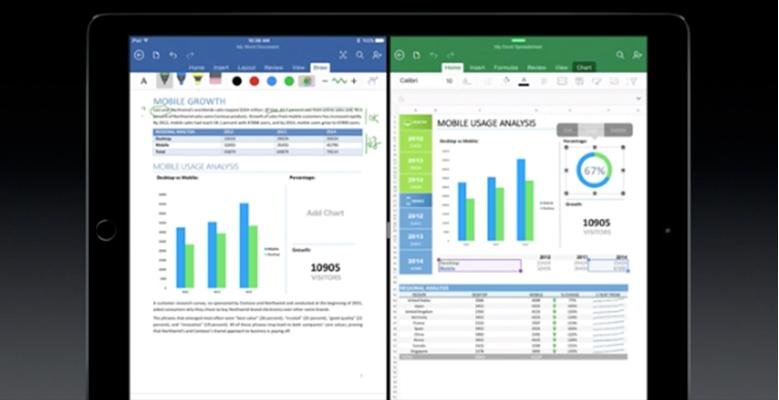 As an example of how fast the Apple iPad Pro is, you can edit 3 streams of 4K video in iMovie at once or run a powerful program such as AutoCad 360. And of course when you get done you can fire up your favorite film or tv show and enjoy a more immersive experience with the massive screen. You can also run two programs side by side such as Microsoft Word and PowerPoint and if you are graphically inclined you might be interested in the new Apple Pencil ($99). The Apple Pencil has position, force & tilt and offers an onscreen ruler. It will work amazingly with sketching programs, Photoshop, and even Microsoft Powerpoint, giving you an even more realistic drawing or painting experience. The system scans the pencil's movements twice as often as your finger giving you precise touchpoints and pressure. Even if you aren't an artist, this tool can come in handy for drawing quick sketches in the new Notes app or checking documents and adding notes in the sidebar.
The only other upgrade to the iPad lineup is the iPad mini 4. It will pack all the features and power of the iPad Air 2 into the mini package.
Sort By Blog Topic:
Popular Posts
Subscribe to the Room To Talk Blog
Subscribe to the Room To Talk Blog
Unsubscribe from the Room To Talk Blog