Posted by Andie on October 28, 2017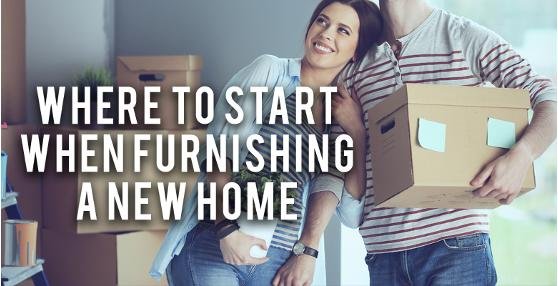 Moving into a new home is an exciting, nerve-wracking, happy, exhausting and draining process. So much physical laboring goes into packing, cleaning, moving, unpacking, etc. Not to mention all of the emotions that are involved when you pick up your life and start it over in a new place- even if that place is right down the street!
Bottom line: by the time you're actually unpacked (for the most part, at least) and functioning from day to day in your new place, you are most likely spent. After months of work, unless you have superhuman powers, you are at the very end of your rope. As much as you want to make everything come together and look polished and curated and beautiful, you kind of just want to forget about it and go to bed for a month. It can be incredibly overwhelming to begin the process of furnishing and decorating your new home, especially if you are gaining square footage and are starting out with a lot of empty space and rooms. Where do you even start? Here are some tips to help simplify the process, and keep it fun...
1. Be Okay With Blank Space
As much as it might kill you, resist the temptation to fill every wall and furnish every room right away. Good things take time. Keep your walls bare in the beginning, and let them slowly speak to you. Don't hang things just to hang them, or buy furnishings right away because you want to complete the job. Be mindful, and the right things will find you! It's definitely not a race- it might take months, or even years until the task of decorating and furnshing your entire home is finished, and that is just fine!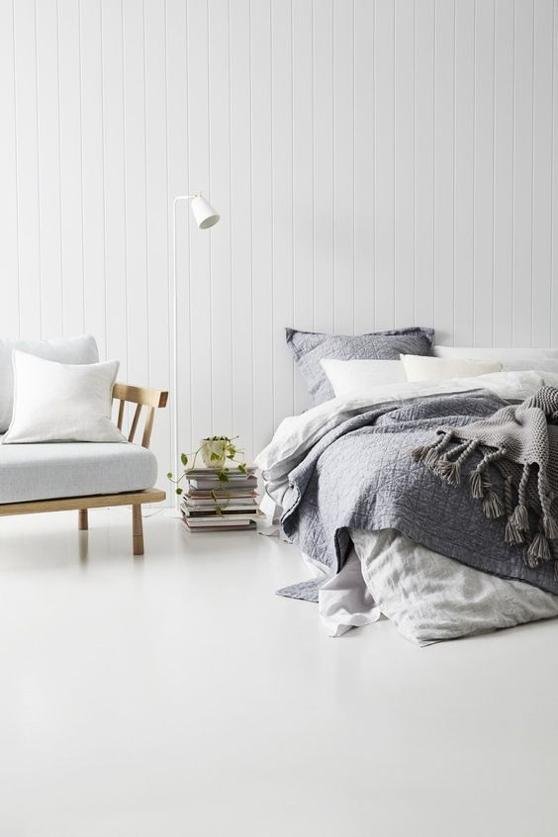 2. Figure Out Your Design Style
If you aren't already sure about what your style is, take some time to figure it out! Cruise pinterest, houzz, and look through as many magazines as you can. What styles and colors do you seem to gravitate to? What do you hate? What can you just not live without? If you have a sense of your likes and dislikes before you start the shopping process, it will go much smoother.
3. Create a Budget
You might be thinking, well duh! But it's easy to get sucked down the rabbit hole and spend way more money than you want to or can afford if you aren't specific in the beginning about setting up a budget.


4. Prioritize, and Make a Plan
You can't expect to furnish and decorate your whole house in a day from a financial or also simply from a time standpoint. Think about each of the rooms in your home and which ones are most important for you to finish in a timely manner. It will be different for every family, and what is first on your list might be last on someone else's. Do you like to entertain and have people over often? If so, you will probably want to focus your efforts first on the gathering spaces in your home. If you aren't social, but a calming bedroom is your cup of tea, start there! Make a plan and prioritize which rooms come first.


5. Hire a Designer for a Consult
If you have the funds to hire a designer to help you from start to finish, this is a great option. Even if don't hire a designer to furnish and decorate the whole house, hiring them for a one time consult will be well worth it. They can take a look at your home and how it functions and give you some practical professional advice on where to start.
6. Only Buy What You Love
Be selective about the furnishings, accessories, and decorations that you purchase. Don't buy things just because they are on sale or you're getting a killer deal-- if you are patient and only purchase what really speaks to you, your home will be original, authentic, and a place you can't wait to get home to!
Sort By Blog Topic:
Popular Posts
Subscribe to the Room To Talk Blog
Unsubscribe from the Room To Talk Blog